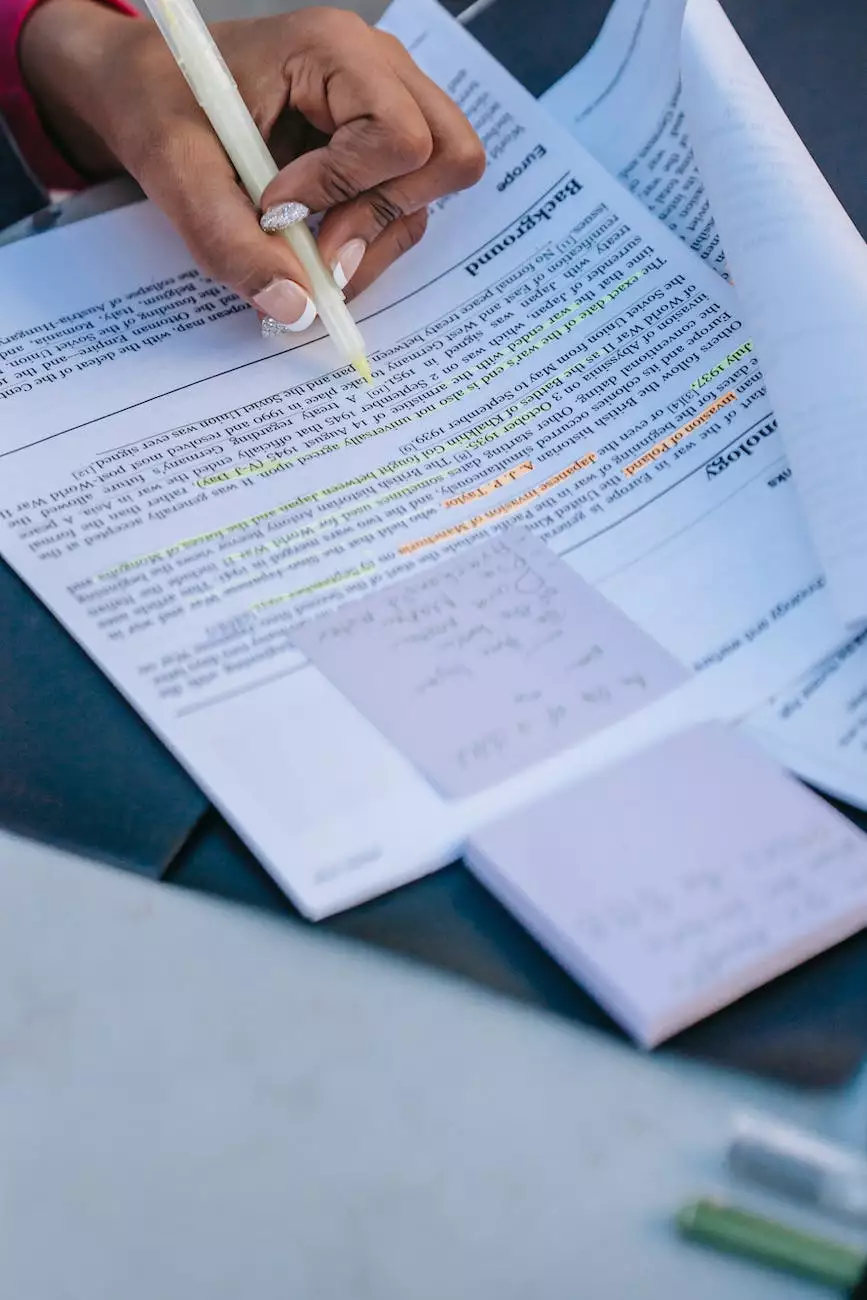 The Importance of Data Scientists in the Marketing and Advertising Industry
Data scientists play a crucial role in the business and consumer services industry, specifically in the marketing and advertising sector. As technology continues to advance, companies are becoming more reliant on data to drive their strategies and make informed decisions. Hiring skilled data scientists is essential for businesses aiming to stay competitive in today's data-driven world.
Identifying Your Needs and Goals
Before diving into the hiring process, it's important to identify your specific needs and goals. Data scientists specialize in various areas such as machine learning, data visualization, statistical analysis, and more. Determine what aspects of your business require data expertise and define your objectives accordingly.
Step 1: Crafting a Compelling Job Description
A well-crafted job description is the first step in attracting top-tier data scientists. Include relevant details about your company, industry, and the specific role you are hiring for. Highlight the impact of the position and the opportunities for growth within your organization. Be clear about the skills and qualifications you are seeking, and emphasize your commitment to fostering a data-driven culture.
Step 2: Sourcing and Screening Candidates
When looking for data scientists, it's important to cast a wide net. Start by leveraging professional networks, online job platforms, and industry-specific forums to reach potential candidates. Consider partnering with recruitment agencies specialized in data science to widen your pool of qualified applicants.
Once applications start pouring in, establish an effective screening process to identify the most suitable candidates. Assess their technical skills, problem-solving abilities, and their compatibility with your company culture. Conducting thorough reference checks and technical interviews can provide valuable insights into their expertise and potential.
Step 3: Assessing Practical Skills and Experience
Data science is a highly technical field, so assessing practical skills and experience is crucial during the hiring process. Consider including coding challenges, real-life case studies, or data analysis tasks to evaluate candidates' abilities. This will help you determine if they can effectively interpret and derive meaningful insights from complex datasets.
Key Skills to Evaluate:
Proficiency in programming languages such as Python or R
Hands-on experience with database querying languages like SQL
Familiarity with data visualization tools such as Tableau or Power BI
Knowledge of machine learning algorithms and techniques
Ability to work with big data frameworks like Hadoop or Spark
Step 4: Cultural Fit and Team Collaboration
Hiring a data scientist isn't just about technical skills; it's also essential to consider their fit within your company culture and their ability to collaborate effectively with other team members. Data scientists often work alongside marketers, analysts, and decision-makers, so strong communication and teamwork are vital.
Questions to Assess Cultural Fit:
How do you approach working on projects as part of a team?
Can you share an example of a successful collaboration experience?
How do you handle disagreements or conflicts in a professional setting?
Step 5: Offering Competitive Compensation and Benefits
To attract top data science talent, it's crucial to offer competitive compensation packages and benefits. Research industry standards and ensure your offers align with the market rates. Consider additional perks such as flexible work arrangements, professional development opportunities, and access to cutting-edge technologies.
Step 6: Fostering Continuous Learning and Growth
Data science is a rapidly evolving field, so it's important to foster a culture of continuous learning and growth within your organization. Provide opportunities for data scientists to attend industry conferences, participate in training programs, and engage in collaborative projects with external experts. Show them that your company is invested in their professional development.
Conclusion
Hiring data scientists is a crucial aspect of building a successful data-driven marketing and advertising business. By following these steps and taking into account the specific needs of your company, you can attract and select the right talent to drive your data strategies. Maslow Lumia Bartorillo Advertising is here to support you throughout the hiring process, offering expert insights and guidance on how to find the perfect data science professionals for your organization.