Checklist To Evaluate If You Are Looking To Develop Custom Software
Jul 15, 2020
Development Partners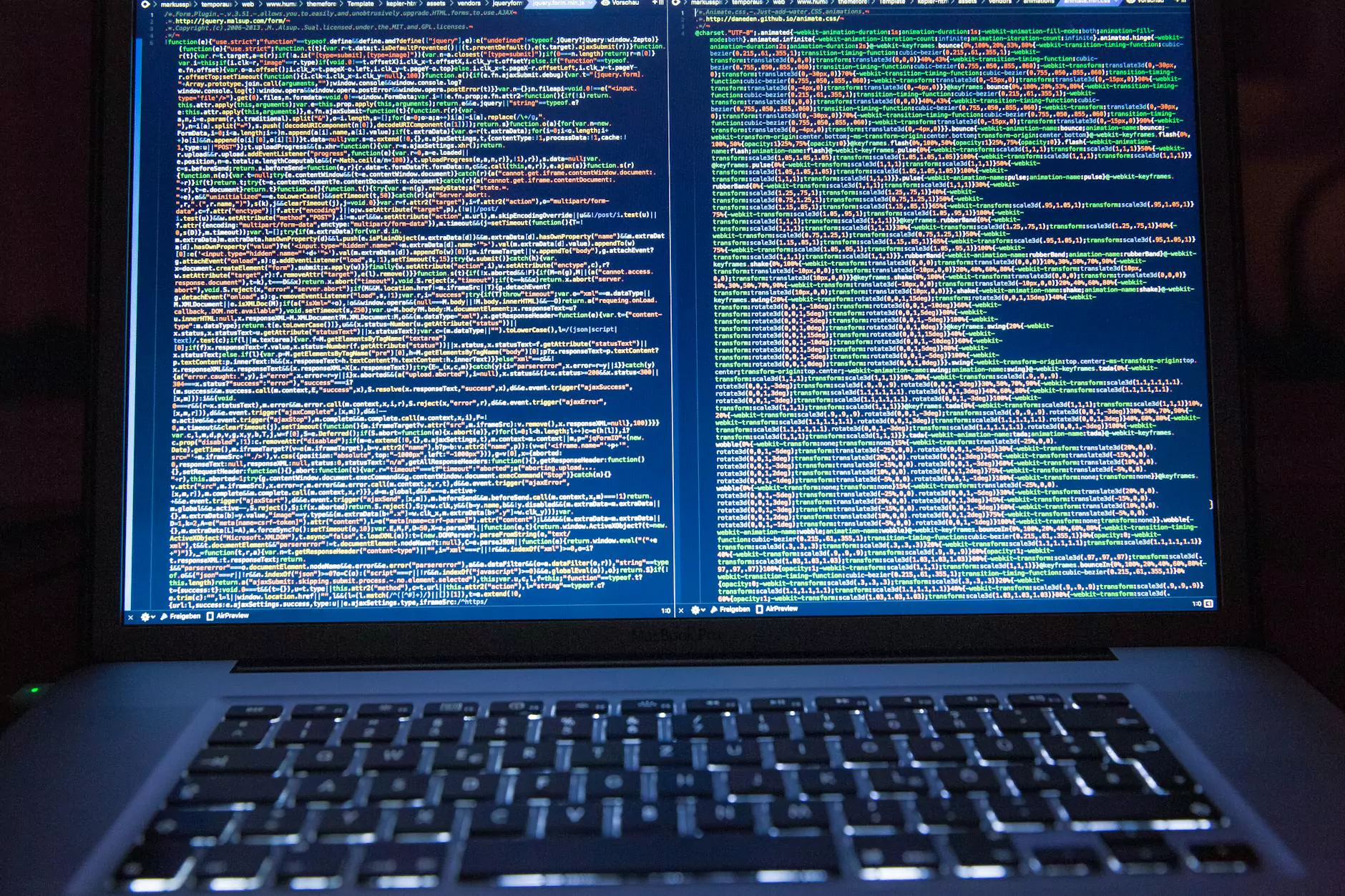 Introduction
Welcome to Maslow Lumia Bartorillo Advertising's comprehensive checklist to evaluate whether developing custom software is the right move for your business. In today's fast-paced digital world, having tailor-made software solutions can provide you with a competitive edge. However, it's crucial to approach software development with a strategic mindset to achieve desired outcomes.
Understanding Your Business Needs
Before diving into custom software development, it's essential to have a clear understanding of your unique business needs. Ask yourself:
What specific challenges or pain points does your business face?
Are there any existing software solutions that partially address these challenges?
What are your long-term goals and how can custom software support their achievement?
What functionalities and features do you envision in the custom software?
Evaluating Cost and Resources
Developing custom software requires a significant investment in terms of both time and money. Consider the following factors:
Do you have an allocated budget for custom software development?
Are you prepared to invest in ongoing maintenance and support?
Do you have the necessary technical expertise in-house or will you need to outsource development?
Do you have a realistic timeline for the development process?
Selecting the Right Development Partner
Choosing the right development partner is crucial to the success of your custom software project. Consider the following when evaluating potential partners:
Do they have a proven track record in custom software development?
What is their expertise in your industry or niche?
Can they provide references or case studies from previous clients?
Are they skilled in using the latest technologies and frameworks?
Do they offer ongoing maintenance and support?
Defining Clear Project Requirements
Effective communication and clear project requirements are vital for successful software development. Consider the following:
Create a detailed scope of work that outlines your project goals, functionalities, and timelines.
Define key performance indicators (KPIs) to measure the success of the software.
Collaborate closely with the development team to ensure a shared understanding of requirements.
Establish a feedback loop to address potential issues or changes during the development process.
Ensuring Security and Compliance
Data security and compliance should be top priorities when developing custom software. Consider the following:
Implement robust security measures to protect sensitive data.
Ensure compliance with relevant industry regulations and standards.
Regularly update and patch software vulnerabilities to prevent security breaches.
Conduct thorough testing and quality assurance to minimize the risk of data breaches.
Testing and Quality Assurance
Rigorous testing and quality assurance are vital to ensure the functionality, usability, and reliability of your custom software:
Perform comprehensive testing to identify and fix any bugs or errors.
Implement user acceptance testing to gather feedback and make necessary improvements.
Ensure the software is compatible with various devices, browsers, and operating systems.
Regularly update and maintain the software to ensure optimal performance.
Deployment and Training
Successfully deploying your custom software requires careful planning and support:
Develop a detailed deployment plan to minimize disruption to your business operations.
Train your employees on how to effectively use and maximize the benefits of the software.
Provide ongoing technical support and documentation to address any user queries or issues.
Regularly evaluate and update the software based on user feedback and evolving business needs.
Conclusion
Developing custom software can be a game-changer for your business, but it requires careful evaluation and planning. By following our comprehensive checklist, you can ensure that your custom software development project is successful, aligned with your business goals, and helps you achieve a competitive edge.
At Maslow Lumia Bartorillo Advertising, we are experts in custom software development for businesses in the Marketing and Advertising industry. Contact us today to discuss your requirements and how our team can help you achieve your software development goals.