Marketing Tools & Tactics
Oct 15, 2020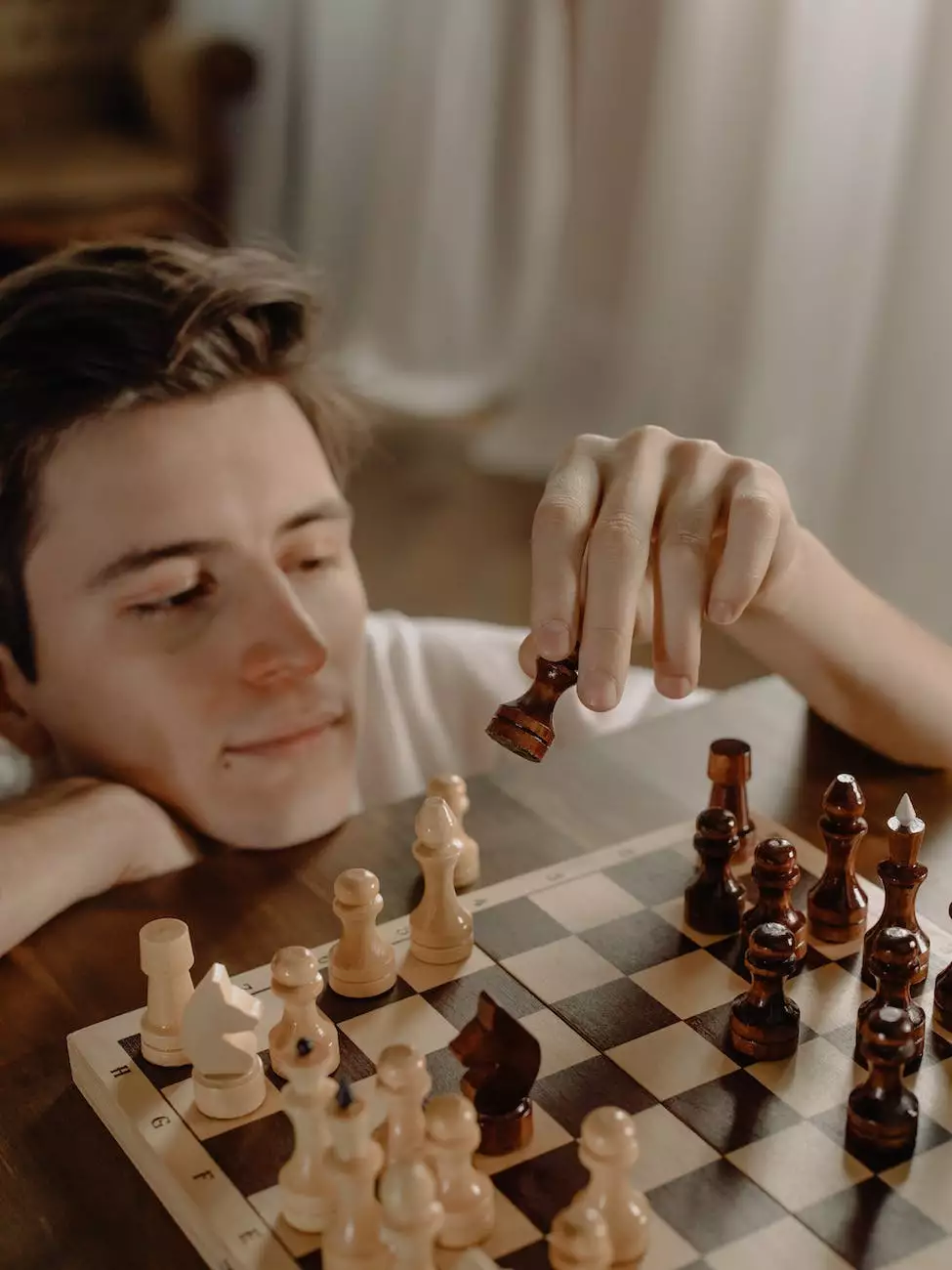 Introduction
Welcome to Maslow Lumia Bartorillo Advertising, your trusted partner in Business and Consumer Services - Marketing and Advertising. With our extensive expertise, cutting-edge strategies, and dedicated team of professionals, we offer an array of marketing tools and tactics to help your business thrive in the digital landscape.
Why Marketing Tools & Tactics Matter
In today's highly competitive market, effective marketing tools and tactics are essential for businesses of all sizes. They enable you to reach your target audience, build brand awareness, drive qualified leads, and ultimately, boost revenue. At Maslow Lumia Bartorillo Advertising, we understand the significance of staying ahead of the curve and leveraging the right tools and tactics to achieve your business goals.
Comprehensive Range of Services
Our agency offers a comprehensive range of marketing tools and tactics designed to meet the unique needs and objectives of your business. Whether you are looking to maximize your online presence, enhance your brand visibility, or improve your conversion rates, we have the perfect solutions for you.
1. Search Engine Optimization (SEO)
Our SEO services are designed to boost your website's visibility on search engine result pages. Our team of experts utilizes advanced strategies, keyword research techniques, and on-page optimization to improve your organic rankings and drive targeted traffic to your business.
2. Content Marketing
Content is king in today's digital world. Our content marketing services focus on creating high-quality, engaging, and SEO-friendly content that resonates with your target audience. From blog posts and articles to infographics and videos, we ensure that your content tells a compelling story and represents your brand effectively.
3. Social Media Marketing
Social media platforms have become powerful marketing tools for businesses. Our social media marketing strategies are tailored to your specific industry and target audience. We help you establish a strong social media presence, engage with your followers, and drive traffic to your website, leading to increased brand exposure and customer loyalty.
4. Pay-Per-Click (PPC) Advertising
Our PPC advertising campaigns drive immediate, targeted traffic to your website. We leverage platforms like Google Ads and social media advertising to create highly optimized campaigns that generate leads and conversions. Our team continuously monitors and optimizes your PPC campaigns to ensure maximum return on investment.
5. Email Marketing
Email marketing remains one of the most effective ways to nurture leads and drive sales. Our email marketing campaigns are personalized, engaging, and conversion-oriented. We focus on delivering the right message to the right people at the right time, helping you build strong relationships with your audience and increase customer loyalty.
6. Website Design and Development
Your website is your digital storefront. Our website design and development services ensure that your online presence is visually appealing, user-friendly, and optimized for conversions. We create responsive websites that provide seamless experiences across different devices, enhancing user engagement and generating more leads for your business.
7. Analytics and Reporting
We believe in data-driven decision-making. Our analytics and reporting services provide you with valuable insights into the performance of your marketing campaigns. We track key metrics, analyze trends, and provide comprehensive reports to help you understand the impact of our marketing tools and tactics on your business's success.
Choose the Right Marketing Tools & Tactics
With so many marketing tools and tactics available, it's essential to choose the ones that align with your business objectives. At Maslow Lumia Bartorillo Advertising, we take the time to understand your goals, target audience, and industry landscape to recommend the most effective strategies for your business. Our team of experts is dedicated to delivering measurable results and ensuring your marketing efforts yield a significant return on investment.
Partner with Maslow Lumia Bartorillo Advertising
Don't let your competitors outshine you in the digital realm. Partner with Maslow Lumia Bartorillo Advertising and take advantage of our industry-leading marketing tools and tactics. Contact us today to discuss your requirements, and let us help you reach new heights of success through our integrated marketing solutions.