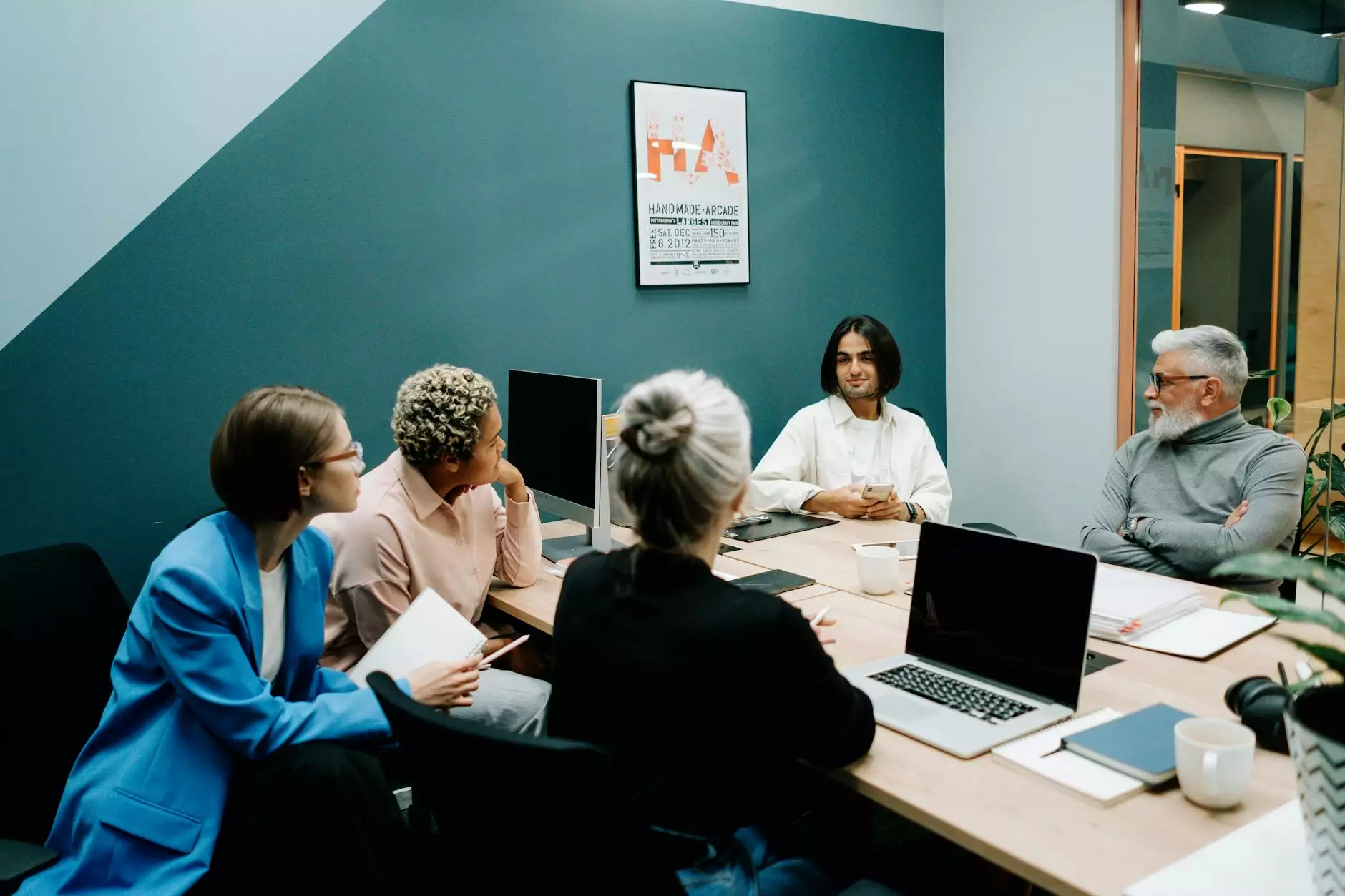 Welcome to Maslow Lumia Bartorillo Advertising, a renowned business and consumer services marketing and advertising agency. We specialize in delivering high-end marketing and advertising solutions that help businesses stand out from the competition and achieve their goals. With our wealth of expertise and experience, we are committed to crafting innovative strategies tailored to each client's specific needs.
Our Services
At Maslow Lumia Bartorillo Advertising, we offer an extensive range of services, catering to diverse marketing and advertising needs:
1. Digital Marketing
Our digital marketing services are designed to enhance your online presence and drive targeted traffic to your business. We employ cutting-edge SEO techniques, compelling content marketing strategies, and effective social media campaigns to maximize your brand's visibility and reach.
2. Advertising Campaigns
With our expertise in crafting impactful advertising campaigns, we help businesses create a lasting impression on their target audience. From concept development and creative design to media planning and execution, our team ensures that your campaigns reflect your brand's essence and deliver exceptional results.
3. Branding and Design
We understand the importance of a strong brand identity. Our talented team of designers and brand strategists work closely with clients to develop captivating brand identities and visually stunning designs. We aim to create a brand image that resonates with your audience, fosters trust, and drives brand loyalty.
4. Market Research and Strategy
Market research plays a pivotal role in shaping effective marketing strategies. We conduct in-depth research and analysis to gain valuable insights into your target market, audience preferences, and competitive landscape. This enables us to develop data-driven strategies that deliver impactful results for your business.
5. Web Development and Design
In today's digital age, a well-designed and user-friendly website is vital for success. Our skilled web development and design team create visually appealing, responsive websites that provide seamless user experiences. We blend creativity with functionality to ensure your website not only looks exceptional but also drives conversions.
Our Approach
At Maslow Lumia Bartorillo Advertising, we believe in a holistic approach to marketing and advertising. We combine our expertise in various disciplines to develop comprehensive strategies customized to each client's specific needs. Our process includes:
1. Understanding Your Business
Before embarking on any project, we take the time to truly understand your business, objectives, and target audience. This enables us to develop strategies that align with your unique requirements and goals.
2. Creativity and Innovation
We pride ourselves on our ability to think outside the box. Our team of creative experts continually pushes boundaries to deliver fresh and innovative ideas that capture attention and make an impact.
3. Collaborative Partnerships
We believe in building strong and collaborative partnerships with our clients. We value open communication and work closely with you throughout the entire process to ensure that your vision is brought to life.
4. Measurable Results
Our success lies in your success. We set measurable goals and track key performance indicators to optimize strategies and ensure that they deliver tangible results for your business.
Why Choose Maslow Lumia Bartorillo Advertising?
When it comes to marketing and advertising, choosing the right agency is crucial. Here are a few reasons why Maslow Lumia Bartorillo Advertising stands out:
1. Expertise and Experience
With years of experience in the industry, our team has honed their skills and expertise in various marketing and advertising disciplines. We have a proven track record of delivering exceptional results for our clients across diverse industries.
2. Customized Approach
We understand that every business has unique needs and goals. That's why we take a personalized approach, tailoring our strategies to suit your specific requirements. We believe in creating solutions that truly reflect your brand's identity and resonate with your target audience.
3. Innovation and Creativity
We thrive on creativity and innovation. Our team is passionate about pushing boundaries and exploring new avenues to help your brand stand out from the crowd. We combine artistic flair with strategic thinking to craft campaigns that make a lasting impression.
4. Transparent Communication
Effective communication is key to successful partnerships. We pride ourselves on being transparent, keeping you informed every step of the way. Our team is always available to address your queries and provide regular updates on the progress of your projects.
5. Delivering Results
Ultimately, our main objective is to deliver results that exceed your expectations. We are committed to helping your business grow and thrive by implementing strategies that drive traffic, increase conversions, and enhance brand visibility.
Contact Us
If you're ready to take your marketing and advertising efforts to the next level, we'd love to hear from you. Contact Maslow Lumia Bartorillo Advertising today and let's discuss how we can help your business achieve its goals.