Creepiest Books to Read Before Halloween
Mar 4, 2021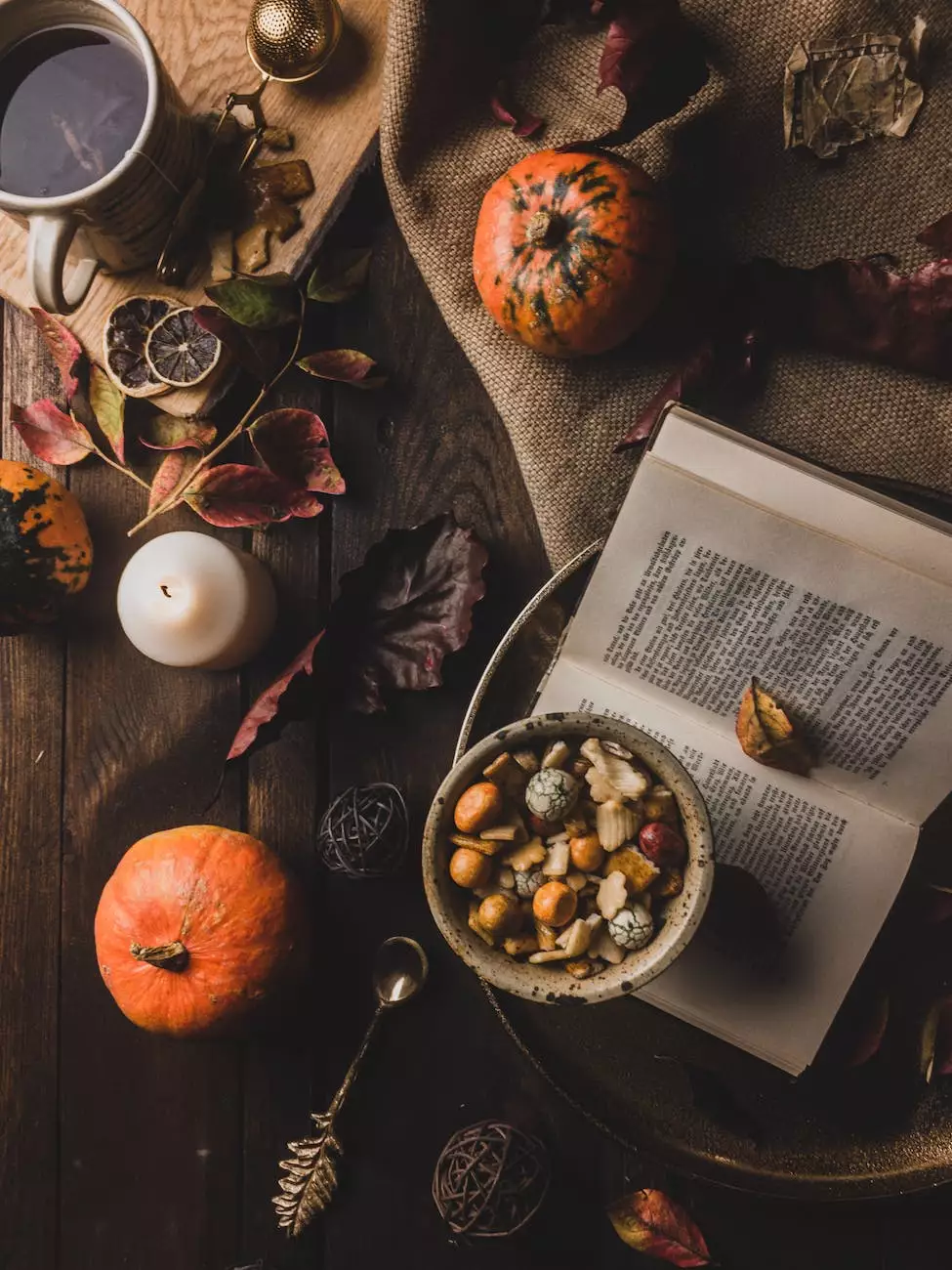 Discover the Most Terrifying Reads for Halloween
Are you ready for the spookiest time of the year? Halloween is just around the corner, and what better way to get into the spirit than by delving into the world of horrifying and bone-chilling books? Maslow Lumia Bartorillo Advertising presents a meticulously curated collection of the creepiest books that will send chills down your spine, keep you up at night, and leave you craving for more.
1. "The Haunting of Hill House" by Shirley Jackson
Prepare yourself for a psychological rollercoaster with this chilling masterpiece by Shirley Jackson. Follow the story of four people who visit Hill House, a mansion renowned for its dark past and inexplicable hauntings. Jackson's atmospheric prose and skillful storytelling will make you question your own sanity as you journey through the horrors that await within Hill House's walls. Don't be surprised if this book leaves you with a lingering sense of dread long after you've finished reading it.
2. "Pet Sematary" by Stephen King
No Halloween reading list is complete without a Stephen King novel. "Pet Sematary" is a bone-chilling tale of a burial ground that has the power to bring the dead back to life, but at a terrifying cost. King's masterful storytelling and vivid descriptions will have you on the edge of your seat, afraid to turn the page yet unable to resist the urge to find out what happens next. You'll never look at burial grounds the same way again!
3. "The Exorcist" by William Peter Blatty
If demonic possession and spine-tingling horror are your cup of tea, then "The Exorcist" is the perfect Halloween read for you. William Peter Blatty's iconic novel follows the terrifying ordeal of a young girl who becomes possessed by a malevolent spirit. Brace yourself for disturbing scenes, intense psychological battles, and a plot that will leave you questioning the boundaries between good and evil.
4. "House of Leaves" by Mark Z. Danielewski
Looking for a mind-bending, genre-defying horror experience? Look no further than "House of Leaves" by Mark Z. Danielewski. This unconventional novel takes readers on a labyrinthine journey through a house that defies the laws of physics and sanity. Prepare to be challenged by its complex narrative structure and immersive storytelling.
5. "It" by Stephen King
Pennywise the Clown has haunted the nightmares of countless readers, and "It" is the reason why. Stephen King's epic story of a group of childhood friends who come face-to-face with a malevolent, shape-shifting entity is a must-read for horror enthusiasts. With its sprawling narrative and unforgettable characters, "It" will keep you up all night and make you wonder what lurks in the darkest corners of your own town.
6. "The Shining" by Stephen King
No roundup of creepy books would be complete without mentioning "The Shining." Stephen King captivates readers with the tale of the Torrance family who heads to the isolated Overlook Hotel for a winter caretaker job. As the hotel's dark secrets unravel, madness descends upon the characters, and the Overlook becomes a character in its own right. Buckle up for a terrifying journey into the supernatural.
7. "Dracula" by Bram Stoker
Sink your teeth into the classic vampire tale that birthed countless adaptations, "Dracula" by Bram Stoker. Immerse yourself in the eerie ambiance of Transylvania as you follow the bloodthirsty Count Dracula's pursuit of new victims. Stoker's gothic masterpiece remains a timeless and atmospheric read that has stood the test of time.
8. "Bird Box" by Josh Malerman
Dive into the gripping world of "Bird Box" where the scariest monsters are the ones you never see. Josh Malerman weaves a tale of post-apocalyptic horror where the mere act of seeing can be fatal. This suspenseful and nerve-wracking story will have you questioning the true meaning of fear.
9. "The Silence of the Lambs" by Thomas Harris
Prepare to be captivated by the chilling brilliance of "The Silence of the Lambs." Thomas Harris introduces readers to the unforgettable characters of Dr. Hannibal Lecter and Clarice Starling, as they embark on a cat-and-mouse game with a serial killer. With its psychological depth and spine-tingling suspense, this book will leave you wanting more, even as it sends shivers down your spine.
10. "House of Leaves" by Mark Z. Danielewski
House of Leaves by Mark Z. Danielewski is a one-of-a-kind experience that deserves a second mention in this list. This mind-boggling novel challenges traditional storytelling with its intricate format, intertwining multiple narratives, footnotes, and visual elements. Dive into the depths of this labyrinthian novel and prepare to question your own reality.
Unleash Your Fear and Dive Into These Horrifying Tales
Whether you enjoy supernatural hauntings, psychological thrillers, or bone-chilling mysteries, this collection of the creepiest books will provide you with a bounty of terror to enjoy before Halloween. Get lost in a world where the shadows hold secrets, and every page sends a shiver down your spine.
At Maslow Lumia Bartorillo Advertising, we understand the power of storytelling and how it can captivate audiences. As a leading business and consumer services agency specializing in marketing and advertising, we believe in the importance of evoking emotions and creating memorable experiences through content.
So, grab a blanket, turn off the lights, and dive into the spine-tingling world of the creepiest books to read before Halloween. Get ready to be haunted by the words on the page and discover the true meaning of fear. Maslow Lumia Bartorillo Advertising wishes you a frightfully delightful reading experience this Halloween!