The Twelve (12) Days of Business Christmas (Really!)
Jan 10, 2023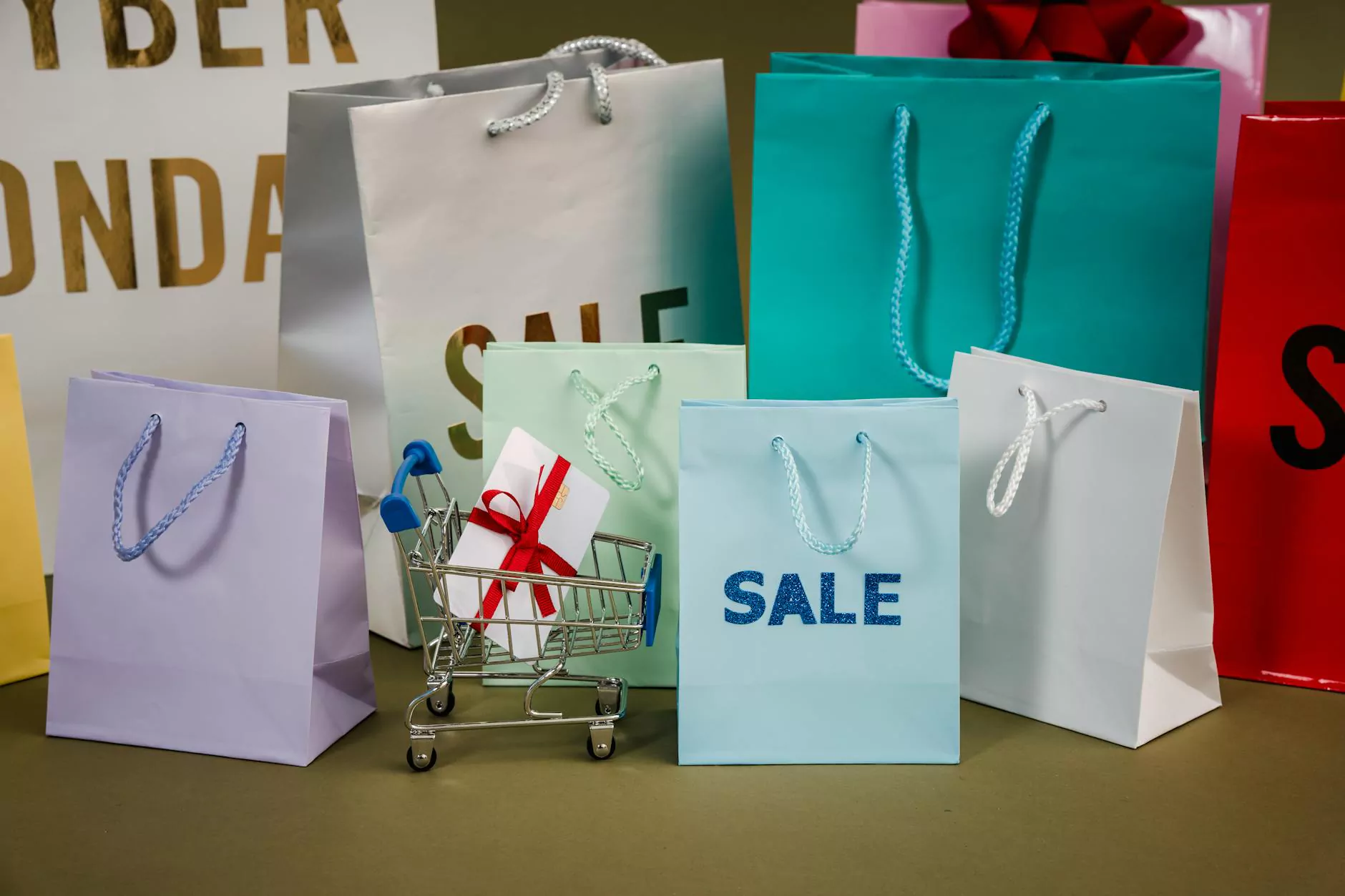 Introduction
Welcome to the festive season with Maslow Lumia Bartorillo Advertising! We are thrilled to share with you the Twelve (12) Days of Business Christmas, where we provide valuable insights and tips to boost your business during this joyous time of year.
Day 1: The Power of Festive Marketing
As the holiday season approaches, businesses have a unique opportunity to capitalize on the festive spirit. Festive marketing allows you to connect with your audience on a deeper level by incorporating holiday themes and messages into your campaigns. Learn how to create compelling advertisements that resonate with your target market.
Day 2: Social Media Strategies for the Holidays
Social media is a powerful tool for businesses, especially during the holiday season. Discover effective social media strategies that can drive engagement, increase brand awareness, and boost sales. From crafting engaging posts to running holiday-themed contests, we've got you covered.
Day 3: Optimizing Your Website for the Holidays
Your website is your virtual storefront, and during the holiday season, it's essential to make a lasting impression. Learn how to optimize your website for the holidays, including adding festive elements, creating compelling landing pages, and optimizing for mobile devices. Gain a competitive edge and increase your online visibility.
Day 4: Email Marketing Best Practices
Email marketing continues to be one of the most effective ways to reach your audience. Discover best practices for crafting holiday-themed email campaigns that drive conversions. From personalized subject lines to enticing offers, we'll guide you through the process of creating impactful emails.
Day 5: Collaborating with Influencers
Influencer marketing has gained significant traction in recent years. This holiday season, leverage the power of influencers to expand your brand's reach and credibility. Learn how to identify the right influencers, build meaningful partnerships, and execute successful collaborations that generate buzz for your business.
Day 6: Creating Engaging Holiday Content
Content is king, even during the holiday season. Discover the art of creating engaging holiday-themed content that resonates with your audience. From blog posts to videos, we'll provide you with valuable tips and best practices to help you stand out from the competition.
Day 7: Holiday SEO Strategies
Search engine optimization (SEO) is crucial for ensuring your business ranks higher in search engine results. Explore effective holiday SEO strategies, including keyword research, on-page optimization, and link building. Strengthen your online presence and attract quality organic traffic this holiday season.
Day 8: Maximizing Your Holiday Advertising Budget
Make the most of your holiday advertising budget with smart investment strategies. Learn how to identify high-performing advertising channels, create compelling ad visuals, and track the success of your campaigns. Achieve maximum ROI and drive significant results for your business.
Day 9: Enhancing Customer Experience
The holiday season is a prime opportunity to provide exceptional customer experiences. Understand the importance of delivering excellent customer service, personalizing your offerings, and fostering customer loyalty. Create raving fans who will continue to support your business long after the festivities.
Day 10: Effective Holiday Promotions
Discover proven strategies for running effective holiday promotions that drive sales and create buzz. From limited-time offers to exclusive discounts, we'll show you how to entice customers and incentivize purchases during this competitive shopping season.
Day 11: Leveraging Holiday Partnerships
Collaborating with like-minded businesses can open up new opportunities and expand your reach. Explore the benefits of forming strategic partnerships during the holidays. Learn how to identify potential partners, negotiate win-win collaborations, and execute successful joint campaigns for mutual business growth.
Day 12: Reflecting and Planning Ahead
As the holiday season comes to a close, it's crucial to reflect on your business's performance and plan ahead for the upcoming year. We'll provide you with actionable tips and insights to set realistic goals, refine your marketing strategies, and position your business for success in the future.
Conclusion
Thank you for joining us on this journey through the Twelve (12) Days of Business Christmas. At Maslow Lumia Bartorillo Advertising, we are passionate about helping businesses thrive during the holiday season and beyond. Implement the strategies shared in each of our daily guides and unlock the full potential of your business.
Contact Us
If you have any questions or require further assistance, please don't hesitate to contact us. Happy holidays and best wishes for a successful business season!