Social Media Horror Stories
Aug 27, 2020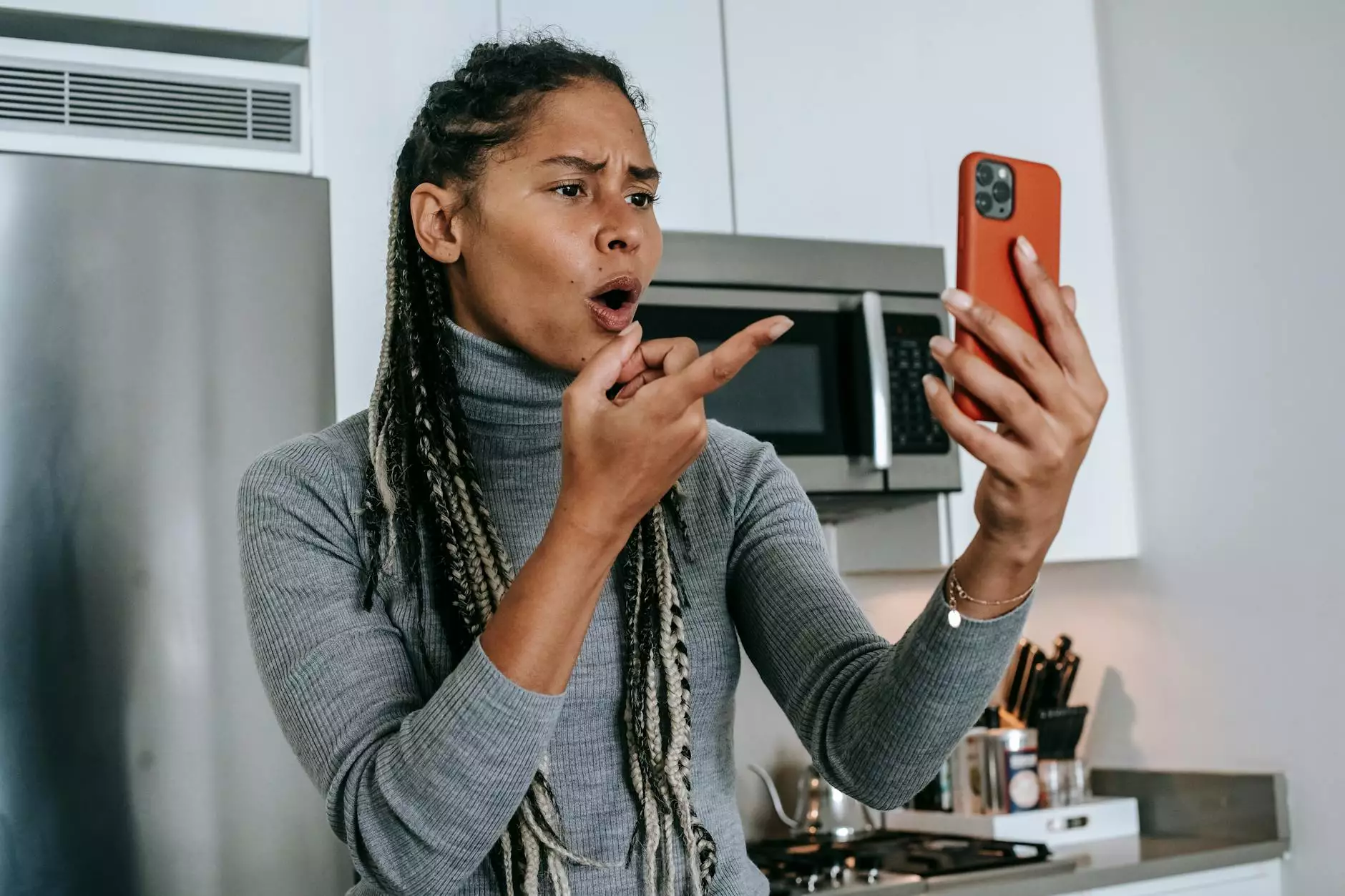 Welcome to the thrilling world of social media advertising, where the line between success and failure can often be blurred. In this page, Maslow Lumia Bartorillo Advertising presents you with a collection of truly shocking social media horror stories that will leave you astounded and provide valuable insights into the potential perils of online marketing.
Story 1: The Unfortunate Hashtag Incident
In our first tale, a well-intentioned campaign turned into a brand's worst nightmare. A popular clothing retailer thought they had hit the jackpot when they launched a clever hashtag campaign aimed at engaging their target audience. However, they failed to realize that the seemingly innocent hashtag they chose had an alternative, highly inappropriate meaning in another language. The storm of negative backlash was immediate and their brand image suffered dearly.
KEY LESSON LEARNED: Research and Context Matter
Always thoroughly research any words, phrases, or hashtags used in your social media campaigns. Conducting a comprehensive analysis of potential contexts and meanings will save your brand from embarrassment and potential reputation damage.
Story 2: The Ill-Advised Contest
This cautionary tale revolves around a fast-food chain that decided to run a contest on social media to boost engagement. Their idea was to ask their customers to share their most memorable meal moments, with the promise of a big prize for the best story. However, they did not anticipate the flood of negative stories and experiences that would be shared publicly. What was supposed to be a positive campaign turned into a public relations nightmare.
KEY LESSON LEARNED: Set Clear Guidelines and Moderation
Before launching any user-generated content campaigns, establish guidelines for what is acceptable and moderate submissions to ensure your brand is protected from potential negativity.
Story 3: The Offensive Automated Response
In this story, a well-known telecommunications company attempted to automate their customer service responses on social media. However, their algorithm failed to distinguish between genuine customer complaints and general comments, leading to automated responses that were not only irrelevant but also offensive. This incident quickly went viral, damaging the company's reputation and customer trust.
KEY LESSON LEARNED: Human Oversight is Essential
While automation can be useful, always have a human overseeing the process to prevent any potential faux pas. Investing in quality control will save you from the consequences of insensitive or inappropriate automated responses.
Story 4: The Misjudged Trending Topic
In our final tale, a local restaurant hopped on a trending topic without fully understanding its context. They joined a conversation related to an event that had serious social and political implications. Unfortunately, their attempt to use the trend for promotional purposes backfired, and they found themselves caught in a whirlwind of controversy and boycotts.
KEY LESSON LEARNED: Research and Sensitivity Go Hand in Hand
Always thoroughly research trending topics and ensure they align with your brand values. It's crucial to exercise sensitivity and avoid engaging in conversations that may have potential negative repercussions.
Conclusion
These social media horror stories prove that even the most well-intentioned campaigns can take a disastrous turn if not executed with care and consideration. Maslow Lumia Bartorillo Advertising urges businesses and marketers to learn from these cautionary tales and take the necessary steps to avoid such nightmares.
Remember, success in social media advertising lies in understanding your audience, conducting thorough research, setting clear guidelines, exercising moderation, and always being sensitive to emerging trends. By keeping these lessons in mind, you can avoid becoming the next protagonist in a social media horror story.