An Ultimate Web Development Guide In 2023
Sep 21, 2018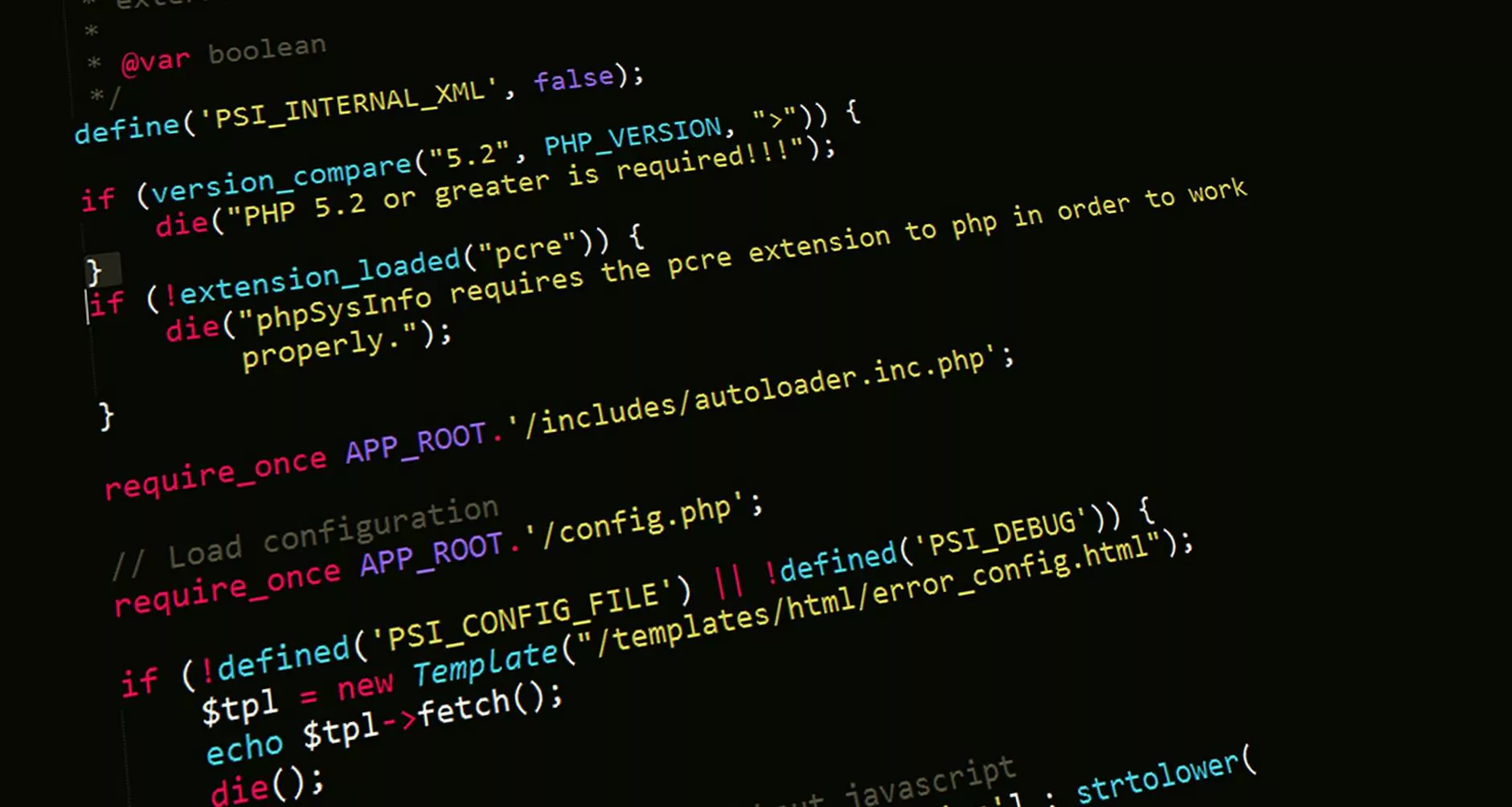 Introduction
Welcome to Maslow Lumia Bartorillo Advertising's ultimate web development guide for 2023. In this comprehensive guide, we will provide you with valuable insights and strategies to create a successful website. Whether you're a business owner looking to revamp your online presence or a budding web developer, this guide is packed with informative content to help you stay ahead in the ever-evolving digital landscape.
Why Web Development Matters
Web development is crucial for businesses and organizations as it enables them to establish an impactful online presence. In today's highly competitive market, having a well-designed and functional website is essential to attract customers and drive conversions. Effective web development combines design, coding, and optimization techniques to create a seamless user experience.
The Key Elements of Web Development
1. Responsive Design
In the era of mobile-first indexing, it's imperative to prioritize responsive design. A responsive website adapts to different screen sizes, ensuring optimal user experience across devices. Mobile-friendly websites not only improve user satisfaction but also boost search engine rankings.
2. User Interface and User Experience
A well-designed user interface (UI) and user experience (UX) are paramount for a successful website. Create intuitive navigation, visually appealing layouts, and interactive features to engage users. Conduct thorough user testing to refine your design and enhance the overall user experience.
3. Page Speed Optimization
Page speed plays a significant role in user satisfaction and SEO rankings. Optimize your website's loading time by minimizing file sizes, leveraging caching techniques, and utilizing content delivery networks (CDNs).
4. Search Engine Optimization (SEO)
Implementing SEO strategies is essential to improve your website's visibility on search engine result pages. Conduct keyword research, optimize meta tags, create high-quality content, and build authoritative backlinks to enhance your website's organic rankings.
5. Content Management Systems (CMS)
A robust CMS simplifies website management and empowers content creators. Popular CMS platforms like WordPress and Drupal offer a range of customizable themes, plugins, and tools to enhance functionality and streamline content publishing.
Future Trends in Web Development
The web development landscape is continually evolving, and keeping up with the latest trends is crucial for staying ahead of the competition. Here are some trends to watch out for in 2023:
1. Progressive Web Applications (PWAs)
PWAs combine the best aspects of web and mobile applications to deliver a seamless user experience. These applications work offline, load quickly, and provide push notifications, blurring the line between web and native apps.
2. Voice User Interface (VUI)
Voice technology is rapidly gaining popularity, and web developers are incorporating VUI into their websites. Optimizing your website for voice search and integrating voice-controlled features can significantly enhance user engagement.
3. Artificial Intelligence (AI) and Chatbots
AI-powered chatbots are revolutionizing customer support and user interactions. Integrating chatbots into your website can automate responses, provide personalized recommendations, and improve customer satisfaction.
4. Cybersecurity and Data Privacy
As cyber threats continue to rise, ensuring robust cybersecurity measures and data privacy is essential. Implementing SSL certificates, encrypting sensitive data, and following best security practices safeguard your website and user information.
Conclusion
In the fast-paced digital world, web development plays a crucial role in establishing a strong online presence. By implementing responsive design, prioritizing UI/UX, optimizing for speed and search engines, leveraging CMS platforms, and staying updated with future trends, you can create an exceptional website that stands out from the competition.
Remember, a well-developed website is not just a digital asset but a powerful tool to drive business growth and connect with your target audience. Put your knowledge to practice and start building a remarkable website today!