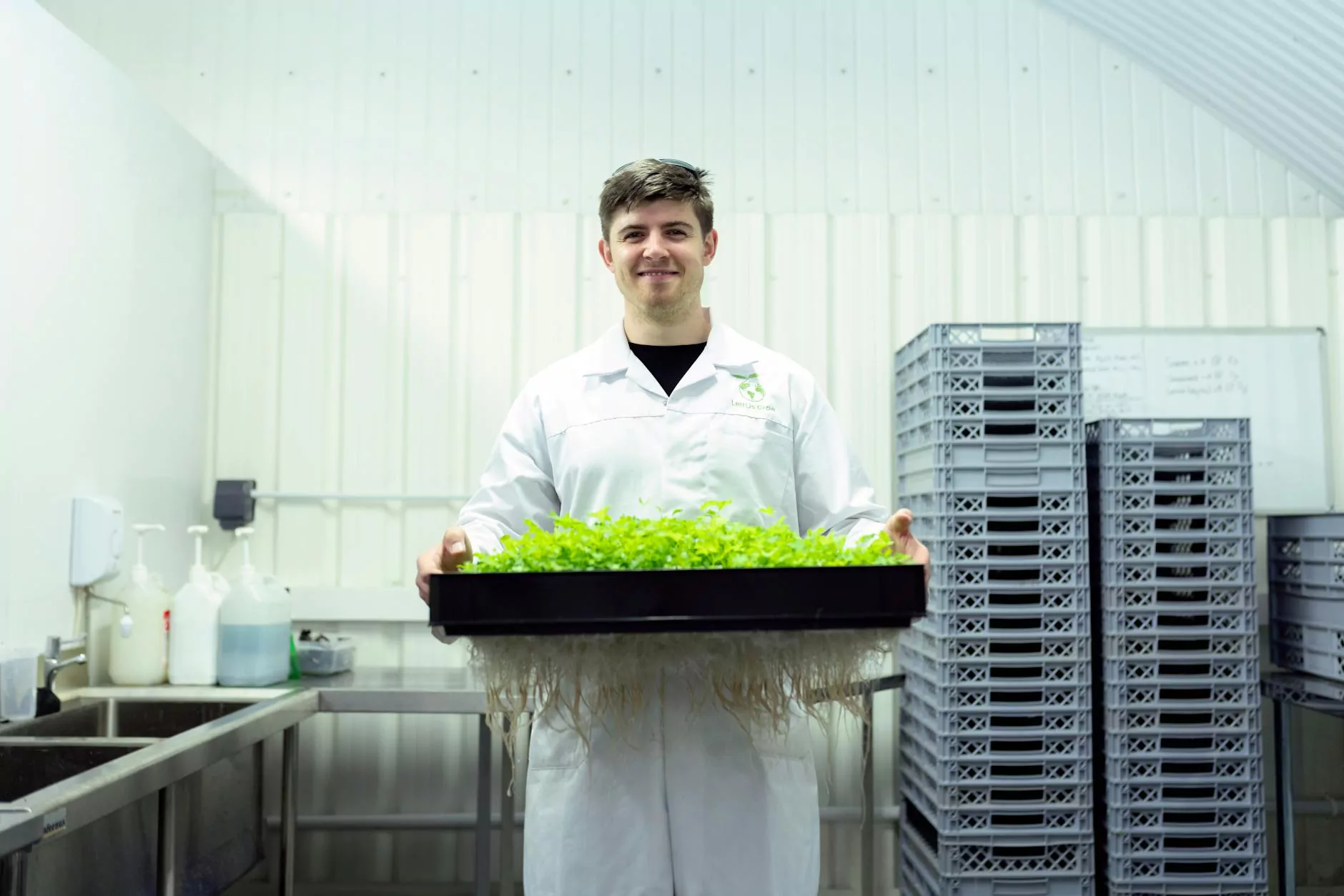 At Maslow Lumia Bartorillo Advertising, we understand the importance of technology in the agriculture industry. With our AgTech software development services, we aim to revolutionize the way businesses in the sector operate. Our comprehensive solutions cater to the unique needs of agricultural enterprises, helping them maximize productivity, efficiency, and profitability.
Transforming AgTech Solutions
With the rapid advancement of technology, the agriculture industry is undergoing a digital transformation. At AgTech Solutions, we stay ahead of the curve by developing cutting-edge software solutions tailored specifically for the agricultural sector. Our team of experienced developers and industry experts collaborate to create innovative software applications that address key challenges faced by farmers, agribusinesses, and other stakeholders.
Diverse Range of Services
We offer a diverse range of AgTech software development services to cater to the unique requirements of businesses in the agriculture industry. Some of our key services include:
Smart Farming Solutions: Our smart farming solutions incorporate advanced technologies such as Internet of Things (IoT), data analytics, and automation to optimize various farming processes. From precision agriculture to livestock monitoring, our solutions enable farmers to make data-driven decisions and enhance overall productivity.
Supply Chain Management: We develop robust supply chain management systems that streamline the movement of agricultural products from farm to fork. Our solutions ensure efficient inventory management, traceability, and quality control, enabling businesses to meet consumer demands and compliance requirements.
Crop Monitoring and Management: Our crop monitoring and management solutions leverage remote sensing technologies, satellite imagery, and AI algorithms to provide real-time insights into crop health, pest infestation, and nutrient deficiencies. By monitoring key parameters, farmers can proactively address issues and optimize crop growth.
Marketplace Development: We build online marketplaces and e-commerce platforms that connect farmers with buyers, enabling them to sell their produce directly to consumers and businesses. Our solutions facilitate transparent transactions, fair pricing, and greater market access for farmers.
Data Analytics and Reporting: Our data analytics and reporting systems help businesses in the agriculture industry harness the power of data. We collect, analyze, and visualize agricultural data to provide valuable insights that drive informed decision-making and improve overall operational efficiency.
Why Choose AgTech Solutions?
When it comes to AgTech software development, AgTech Solutions stands out as a trusted partner for businesses in the agriculture industry. Here's why you should choose us:
Expertise and Experience
We have a team of experienced developers and industry experts who possess in-depth knowledge and understanding of the agriculture sector. Their expertise allows us to develop tailored solutions that meet the specific needs of our clients.
Collaborative Approach
We believe in collaborating closely with our clients to ensure that their requirements are met effectively. Our team engages in thorough discussions, collects feedback, and offers ongoing support to ensure successful implementation and seamless integration of our software solutions.
Innovative Solutions
At AgTech Solutions, innovation is at the heart of everything we do. We continuously invest in research and development to stay updated with the latest technologies and industry trends. This enables us to provide our clients with innovative software solutions that give them a competitive edge.
Client Satisfaction
Our primary goal is client satisfaction. We prioritize delivering high-quality software solutions that exceed our clients' expectations. By focusing on reliability, functionality, and ease of use, we ensure that our clients achieve their business goals and drive growth.
Contact Us Today
If you are looking for top-notch AgTech software development services, AgTech Solutions is the perfect choice. Contact us today to discuss your requirements and leverage our expertise to transform your agriculture business.
Maslow Lumia Bartorillo Advertising - Business and Consumer Services - Marketing and Advertising