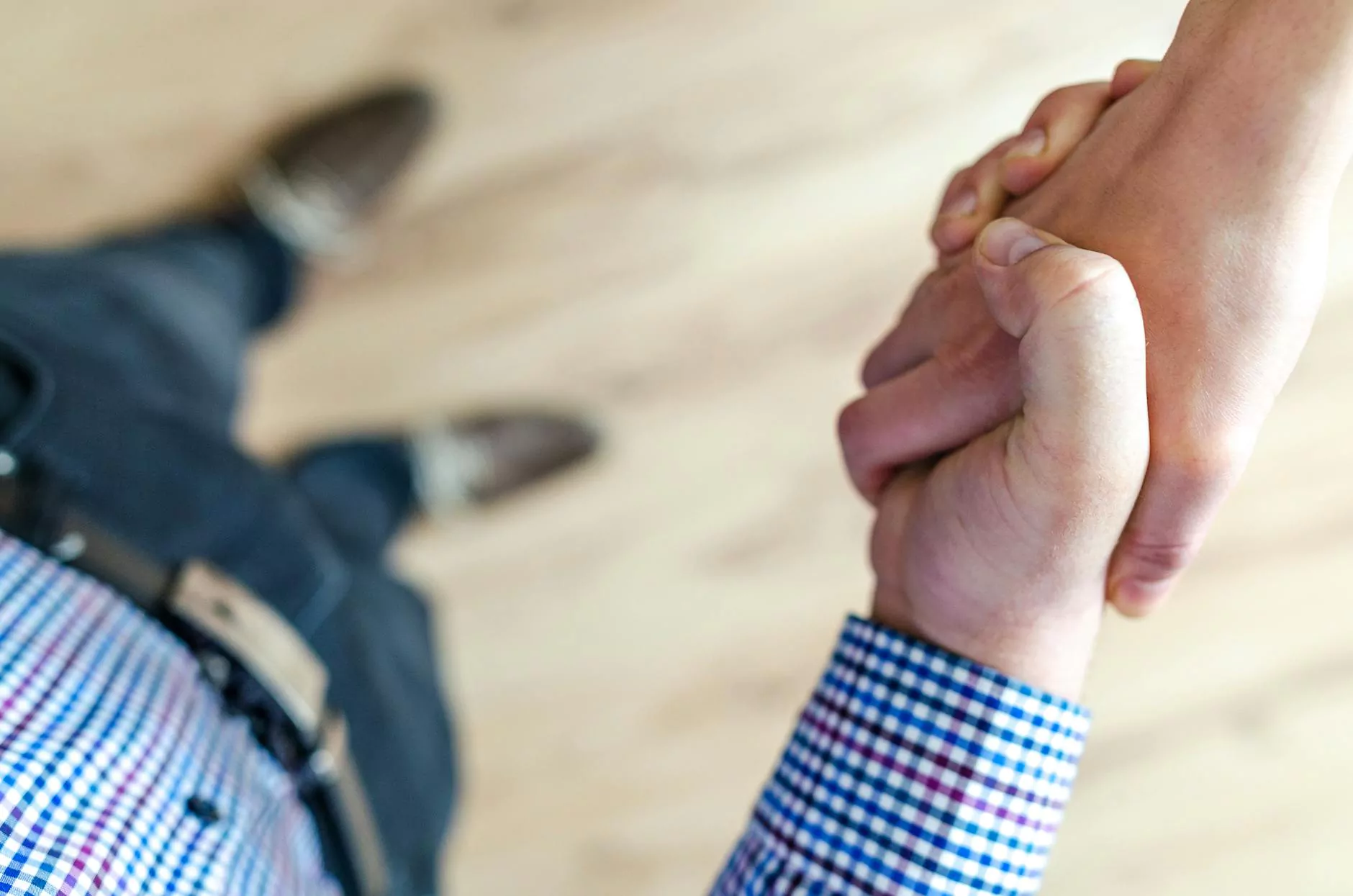 Driving Success in Business and Consumer Services - Marketing and Advertising
At Maslow Lumia Bartorillo Advertising, we understand the importance of standing out in a competitive market. With our extensive experience and expertise in the field of marketing and advertising, we can help your business reach new heights and outrank your competitors.
Comprehensive Services Tailored to Your Needs
We offer a wide range of services that are specifically designed to cater to the unique needs of businesses in the business and consumer services category. From developing effective marketing strategies to implementing targeted advertising campaigns, our team of professionals is equipped with the knowledge and skills to deliver results.
Strategic Marketing Solutions
Our strategic marketing solutions are designed to help you connect with your target audience and build brand awareness. With a thorough understanding of the latest market trends, consumer behavior, and digital marketing techniques, we can craft tailored strategies that maximize your visibility and drive conversions.
Creative Advertising Campaigns
Our team of creative minds excels in creating impactful advertising campaigns that grab attention and generate buzz. Whether you're looking for a compelling print campaign, a memorable television commercial, or an engaging online campaign, we have the creativity and expertise to bring your vision to life.
Data-Driven Approach
At Maslow Lumia Bartorillo Advertising, we believe in the power of data. Our analytical approach allows us to gather valuable insights and make informed decisions to optimize your marketing and advertising efforts. We continually monitor campaign performance, tweak strategies, and adapt to market changes to ensure maximum return on investment.
Industry Expertise
With years of experience serving clients in the business and consumer services industry, we have developed an in-depth understanding of the unique challenges and opportunities in this dynamic market. Our team of industry experts is well-equipped to navigate the ever-evolving landscape and deliver solutions that help you stay ahead.
Client Success Stories
Don't just take our word for it - hear what our satisfied clients have to say about their journey with us. Our case studies highlight the success stories of businesses we've worked with and demonstrate how our strategic marketing and advertising solutions have helped them achieve their goals. Discover how we can do the same for you.
Contact Us Today
Ready to take your business to the next level? Contact us today and let Maslow Lumia Bartorillo Advertising be your trusted partner in driving success. Our team is ready to discuss your specific needs and provide a customized solution that helps you outrank your competition. Don't miss out on the opportunity to elevate your brand and boost your bottom line.
Why Choose Maslow Lumia Bartorillo Advertising?
Expertise: Our team consists of highly skilled professionals with extensive experience in the marketing and advertising industry.
Customized Solutions: We understand that every business is unique, which is why we tailor our services to meet your specific needs and objectives.
Data-Driven Insights: We utilize data and analytics to drive our strategies, ensuring maximum effectiveness and ROI.
Proven Results: Our track record speaks for itself. We have helped numerous businesses achieve their marketing and advertising goals.
Client Satisfaction: We prioritize client satisfaction and strive to exceed expectations with our quality service and exceptional deliverables.
Stay Ahead of the Competition
In today's fast-paced and ever-changing business landscape, staying ahead of the competition is crucial for success. With Maslow Lumia Bartorillo Advertising by your side, you can take your marketing and advertising efforts to new heights and outrank your rivals.
Don't settle for mediocrity when you can achieve greatness. Contact us today and let us help you make a lasting impression in the market. Our comprehensive and innovative solutions are designed to give you the competitive edge you need to thrive in the business and consumer services industry.