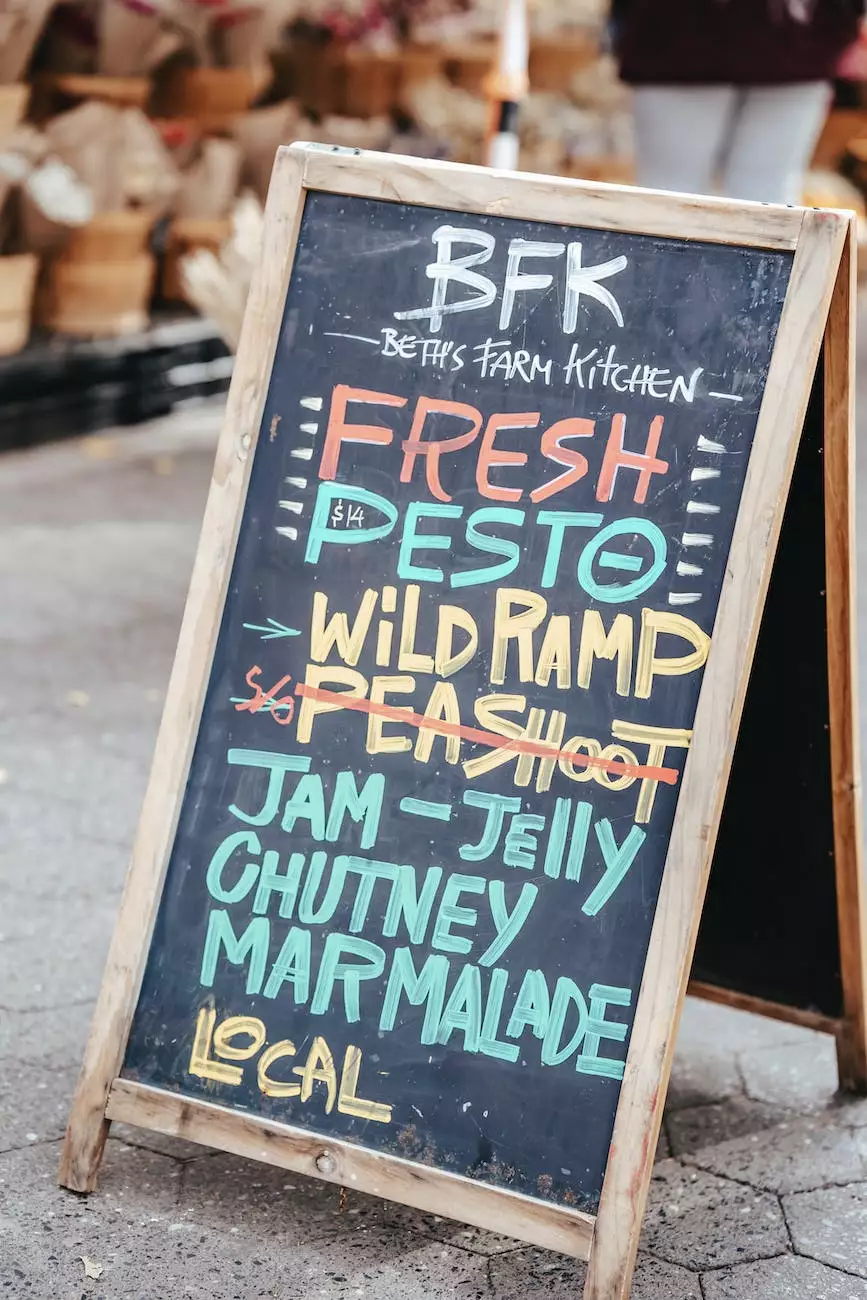 Enhance Your Online Presence with Maslow Lumia Bartorillo Advertising
Welcome to Maslow Lumia Bartorillo Advertising, the premier website design company in Cherry Hill specializing in local marketing and business and consumer services in marketing and advertising. Our mission is to help businesses like yours establish a strong and effective online presence, enabling you to reach your target audience and meet your marketing goals. With our expertise and dedication, your business can soar to new heights in the digital landscape.
About Maslow Lumia Bartorillo Advertising
At Maslow Lumia Bartorillo Advertising, we take pride in our comprehensive approach to website design and online marketing strategies. We understand that each business is unique, and that's why we tailor our services to suit your specific needs and requirements. Whether you're a small local business or a large corporation, we have the skills, knowledge, and experience to deliver outstanding results.
Our Services
As a leading website design company in Cherry Hill, our range of services cover all aspects of establishing and growing your online presence:
Website Design and Development
Our team of talented web designers and developers create visually stunning and user-friendly websites that provide an exceptional user experience. We ensure that your website reflects the essence of your brand and is optimized for both desktop and mobile devices.
Search Engine Optimization (SEO)
With our expertise in SEO, we can help your website rank higher on search engine result pages. Through thorough keyword research, on-page optimization, and off-page techniques, we ensure that your business is visible to potential customers who are actively searching for products or services that you offer in Cherry Hill and beyond.
Local Marketing
Targeting the local market is crucial for businesses in Cherry Hill. Our local marketing strategies help your business connect with the local audience, driving more foot traffic to your brick-and-mortar store and boosting your visibility in the community.
Social Media Marketing
In today's digital age, social media plays a significant role in connecting businesses with their target audience. We develop comprehensive social media marketing strategies that engage your followers, build brand loyalty, and generate leads.
Pay-Per-Click (PPC) Advertising
With our PPC advertising services, we can drive targeted traffic to your website and increase your online visibility through carefully crafted campaigns on search engines and social media platforms. Our team manages your PPC campaigns to ensure maximum return on investment (ROI) and continuous optimization for better results.
Our Approach
At Maslow Lumia Bartorillo Advertising, we believe in delivering exceptional results through a strategic and data-driven approach. Our team starts with a thorough analysis of your business, your target audience, and your competitors. This allows us to develop a customized plan tailored to your specific goals and objectives.
We combine creativity with cutting-edge techniques to create a seamless user experience and establish your brand as an authority in your industry. Our focus on customer satisfaction, attention to detail, and commitment to delivering tangible results sets us apart from other website design companies in Cherry Hill.
Contact Us Today
If you're ready to take your online presence to the next level, contact Maslow Lumia Bartorillo Advertising today. Our team of professionals is ready to help you grow your business and achieve your goals. Don't let your competitors dominate the online space - let us help you outrank them and establish your brand as the go-to solution in your industry.
Website Design Company Cherry Hill | Local Marketing - Maslow Lumia Bartorillo Advertising