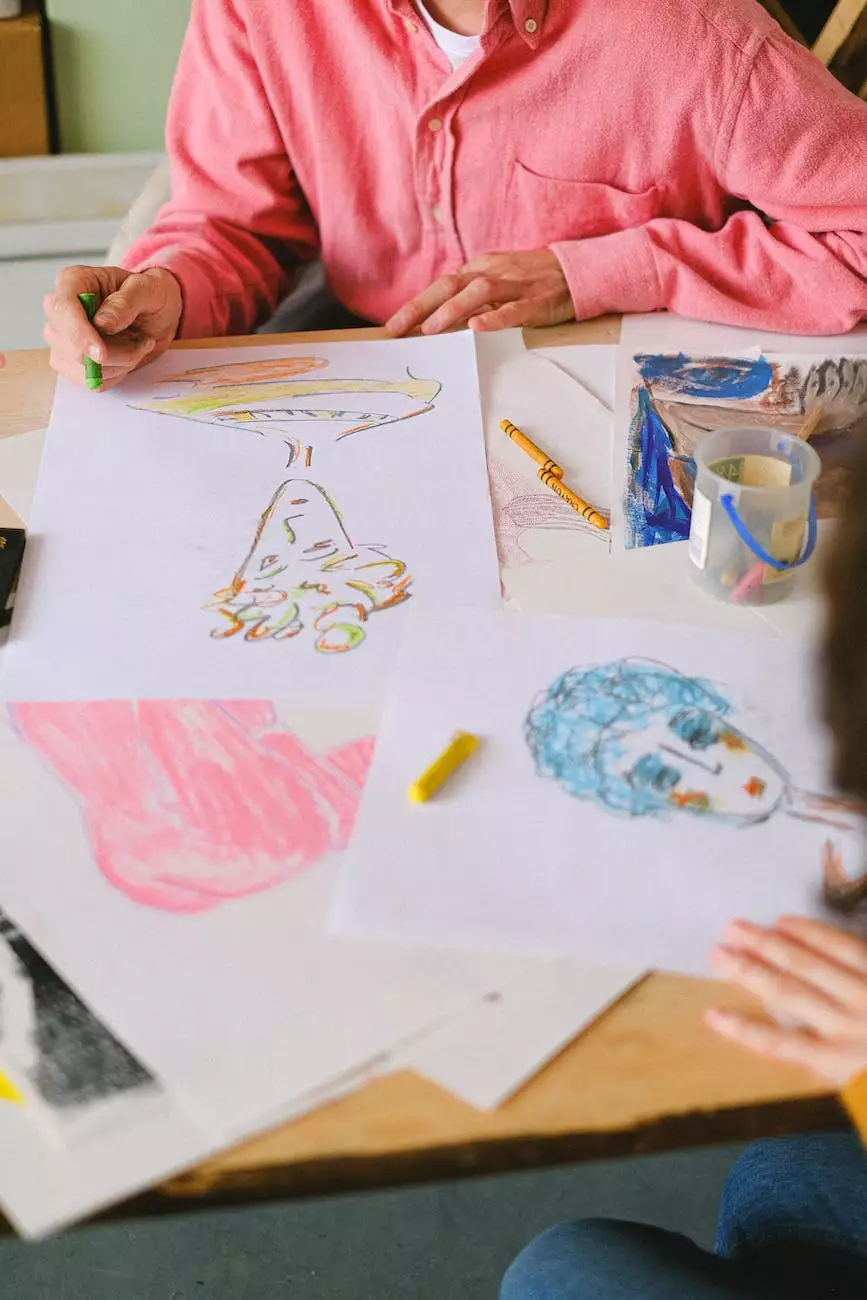 About Us
Welcome to the Maslow Lumia Bartorillo Advertising, a trusted and innovative Marketing and Advertising agency in the Business and Consumer Services industry. At Maslow Lumia Bartorillo Advertising, we take great pride in our team of exceptional professionals who are dedicated to delivering outstanding results for our clients. Let us introduce you to two of our key team members who play a vital role in our success.
Lisa Barto - Creative Marketing Expert
Lisa Barto is a highly skilled and creative marketing expert with a passion for driving impactful campaigns. With over a decade of experience in the industry, Lisa brings a wealth of knowledge and expertise to our team. Her unique approach to marketing strategies has consistently generated exceptional results for our clients.
Lisa's keen eye for detail and ability to understand consumer behavior enables her to craft compelling marketing campaigns that resonate with target audiences. She excels at utilizing digital platforms and the latest trends to create engaging content, increase brand awareness, and drive organic traffic to websites. Lisa's dedication to excellence and her commitment to staying ahead of industry trends make her an invaluable asset to our team.
Michael Tinner - Marketing Analytics Specialist
Michael Tinner is a talented marketing analytics specialist who plays a crucial role in optimizing our clients' campaigns. With a strong background in data analysis and a passion for uncovering insights, Michael leverages cutting-edge tools and techniques to extract valuable information that informs decision-making and drives our clients' marketing success.
Michael's expertise lies in effectively analyzing consumer behavior, identifying market trends, and interpreting complex data sets. His ability to derive actionable recommendations from data helps our clients make informed strategic choices that lead to increased ROI and sustained growth. Michael's meticulous attention to detail and his commitment to delivering data-driven results make him a valuable asset to our team.
Our Commitment to Excellence
At Maslow Lumia Bartorillo Advertising, our team is united by a shared commitment to excellence in all aspects of marketing and advertising. We understand that every client is unique, and we strive to develop tailored strategies that maximize their success.
Through effective collaboration, advanced technology, and unwavering dedication, our team consistently goes above and beyond to exceed client expectations. We firmly believe that our success is directly linked to the success of our clients, and we go the extra mile to ensure their satisfaction.
Why Choose Maslow Lumia Bartorillo Advertising
There are several reasons why Maslow Lumia Bartorillo Advertising is the preferred choice for businesses seeking top-notch Marketing and Advertising services:
An Experienced Team: Our team consists of seasoned professionals who possess deep industry knowledge and a track record of delivering exceptional results.
A Data-Driven Approach: We leverage advanced analytics tools to gain valuable insights and make data-backed decisions that drive success for our clients.
Cutting-Edge Strategies: We stay up-to-date with the latest marketing trends and employ innovative strategies to ensure our clients stay ahead of the competition.
Customized Solutions: We understand that each client has unique goals and requirements, and we tailor our solutions to their specific needs to maximize their return on investment.
Strong Client Relationships: Our commitment to building strong, long-lasting client relationships sets us apart. We genuinely care about our clients' success and work closely with them to achieve their business objectives.
Contact Us Today
If you're in need of exceptional Marketing and Advertising services, Maslow Lumia Bartorillo Advertising is here to help. Contact us today to discuss how our team of experts, including Lisa Barto and Michael Tinner, can create tailored solutions to elevate your brand and drive your business forward.