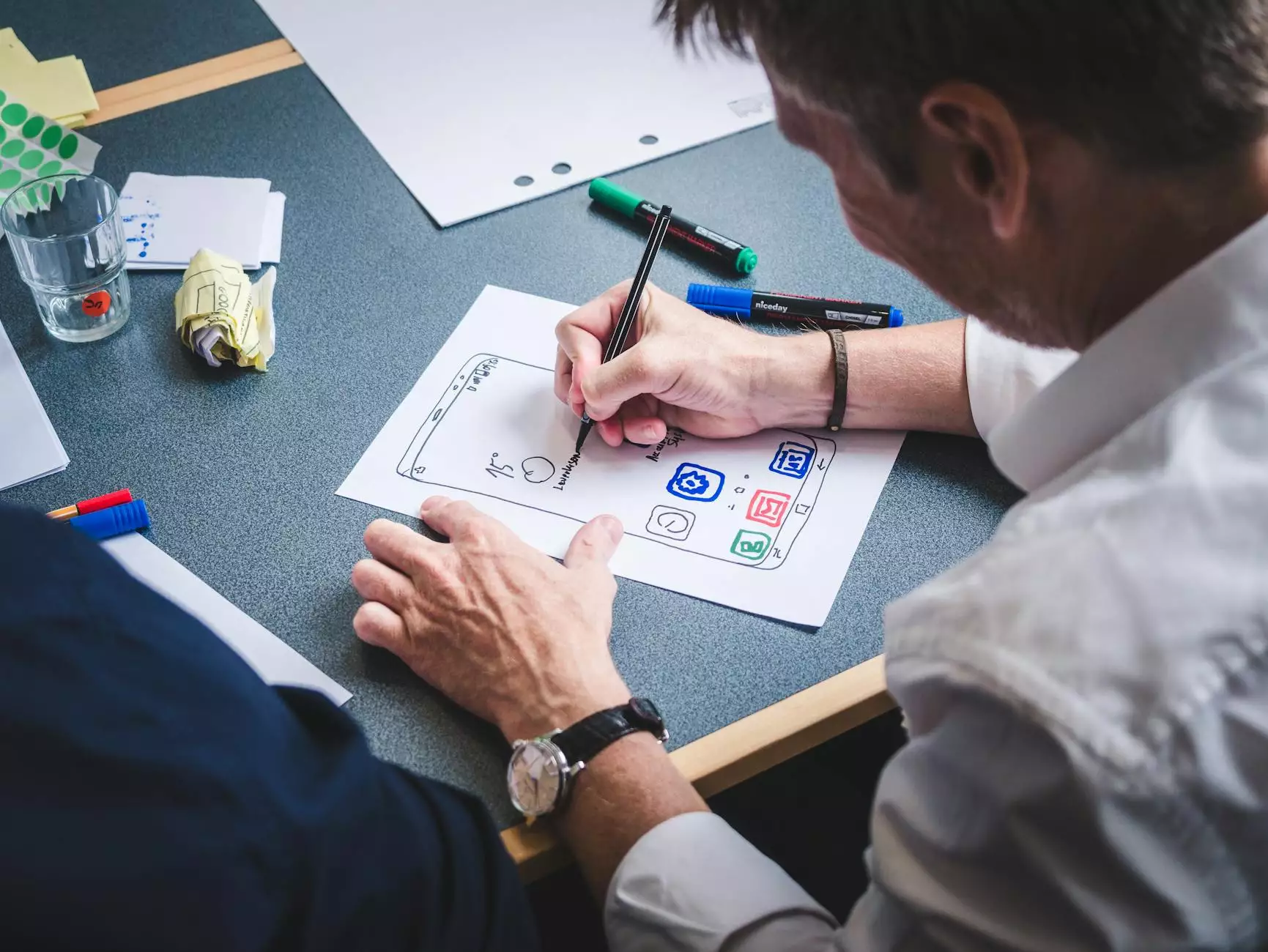 Welcome to Maslow Lumia Bartorillo Advertising, a leading Business and Consumer Services company specializing in Marketing and Advertising. In this article, we'll explore the top UI/UX design software available in 2023, empowering designers to create stunning user experiences. By leveraging these powerful tools, you can enhance your marketing and advertising efforts, staying ahead of the competition.
1. Adobe XD
Adobe XD is undoubtedly one of the most popular UI/UX design software used by designers in 2023. With its intuitive user interface and robust features, Adobe XD allows designers to create interactive prototypes, wireframes, and design layouts seamlessly. It offers a range of powerful tools such as responsive resize, advanced animation features, and real-time collaboration capabilities.
Whether you're designing for mobile apps, websites, or other digital platforms, Adobe XD provides a comprehensive set of features to streamline your design process and ensure efficient collaboration within your team. Its integration with other Adobe Creative Cloud applications facilitates a seamless design workflow, further enhancing productivity and creativity.
2. Sketch
Suitable for macOS users, Sketch is a lightweight yet powerful UI/UX design tool that has gained significant popularity among designers. With its user-friendly interface and focus on vector-based designing, Sketch offers an extensive library of plugins and customizable templates, enabling designers to create visually stunning and pixel-perfect designs effortlessly.
Sketch's robust feature set includes a smart layout system, nested symbol organization, prototyping capabilities, and easy sharing options. It also offers integration with various design collaboration platforms, allowing seamless team coordination and feedback integration. Overall, Sketch provides an excellent platform for designing user-centric interfaces with speed and precision.
3. Figma
Figma, a powerful cloud-based UI/UX design software, has gained immense popularity due to its collaborative features and ease of use. With Figma, designers can create, prototype, and collaborate on designs in real-time, making it an ideal choice for remote teams or those working on large-scale projects.
The unique selling point of Figma lies in its collaborative capabilities, allowing multiple designers to work simultaneously on the same project, making edits and sharing feedback in real-time. Its robust design system features, such as styles and components, ensure consistency across designs, enabling designers to create scalable and maintainable design systems.
4. InVision Studio
InVision Studio is a comprehensive UI/UX design tool that combines design, prototyping, and collaboration features seamlessly. This cross-platform software empowers designers to create fluid interactions and high-fidelity animations, enhancing the overall user experience.
With InVision Studio, designers can transform static designs into interactive prototypes, making it easier to showcase their concepts and gather valuable feedback. Its intuitive timeline feature allows designers to create complex transitions and micro-interactions effectively. The real-time collaboration feature enables seamless collaboration among team members and stakeholders, significantly improving the design iteration process.
5. Axure RP
Axure RP is a powerful UI/UX design software used by both designers and product teams to create rich and interactive wireframes, prototypes, and specifications. With its comprehensive toolset, Axure RP allows designers to create complex interactions, dynamic content, and conditional flows without any coding knowledge.
Whether you're designing for desktop, mobile, or web applications, Axure RP offers a range of features such as adaptive views, dynamic panels, and team collaboration capabilities. Its robust documentation functionality makes it an efficient tool for showcasing design concepts to stakeholders and development teams, ensuring a smooth handover process.
Conclusion
In conclusion, Maslow Lumia Bartorillo Advertising brings you the top UI/UX design software tools for designers in 2023. Adobe XD, Sketch, Figma, InVision Studio, and Axure RP are among the leading software options that empower designers to create exceptional user experiences.
By harnessing the power of these software tools, designers can unleash their creativity, streamline their design process, and collaborate effectively with team members. Stay ahead in the fast-paced world of marketing and advertising by incorporating these top UI/UX design software into your workflow, delivering outstanding digital experiences to your target audience.