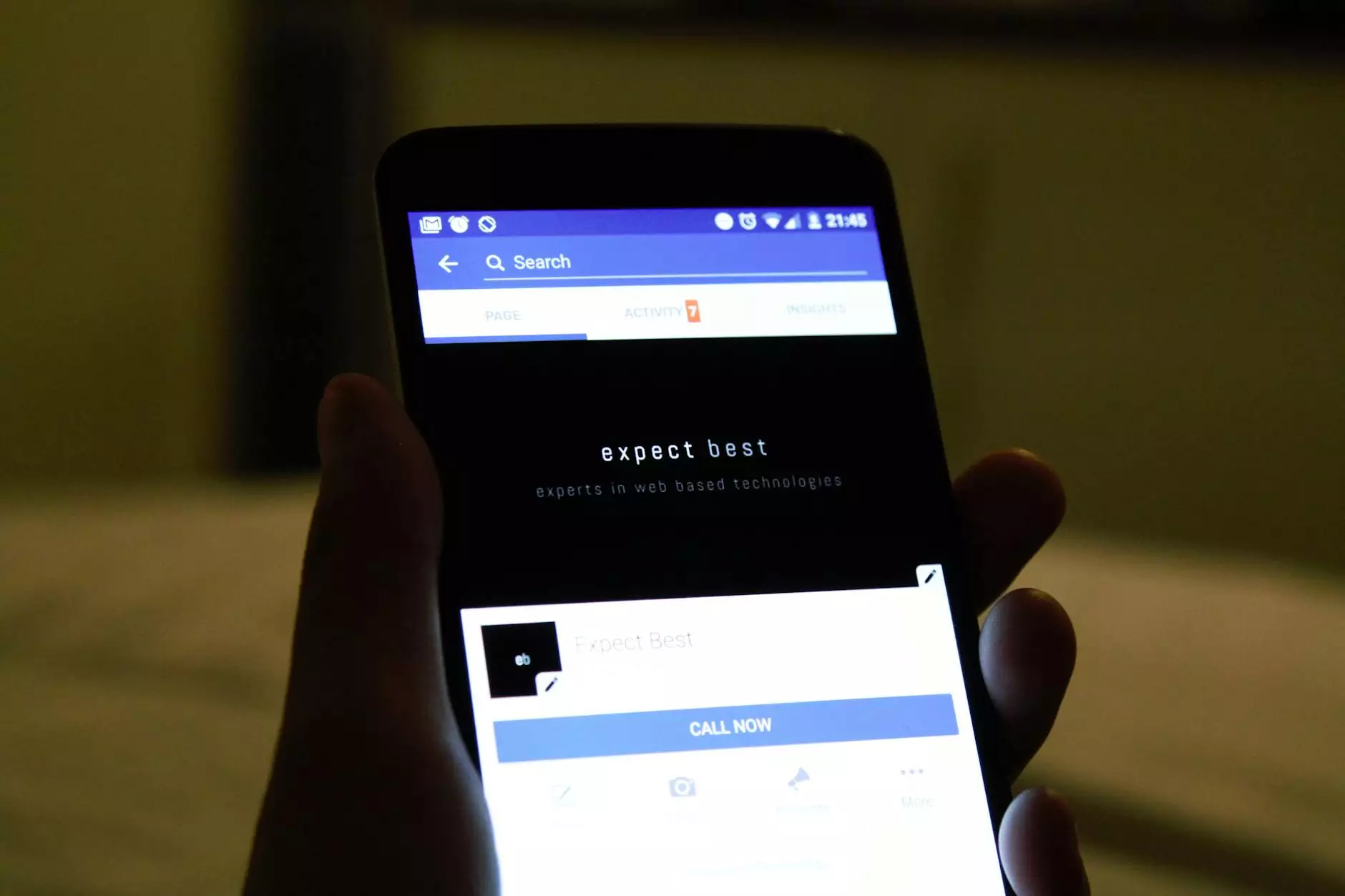 The Android App Development Landscape
As technology continues to evolve at a rapid pace, the Android app development landscape is poised for a transformative year in 2023. With the increasing popularity of smartphones and the demand for seamless user experiences, businesses operating in the digital realm must remain up-to-date with the latest trends and advancements.
1. Artificial Intelligence (AI) Integration
Artificial Intelligence (AI) is revolutionizing the way Android apps are being developed and used. From chatbots and virtual assistants to machine learning algorithms, AI integration has become essential for businesses aiming to provide personalized and efficient services to their users. The ability to analyze user behavior, automate tasks, and provide real-time recommendations are some of the key benefits that AI offers to Android app developers.
2. Augmented Reality (AR) Experiences
Augmented Reality (AR) is one of the most exciting trends in Android app development. By overlaying digital content onto the real world, AR provides users with immersive and interactive experiences. From gaming and shopping to educational and training applications, the potential use cases for AR are vast. In 2023, we can expect more Android apps leveraging AR technology to enhance user engagement and deliver unique experiences.
3. Internet of Things (IoT) Connectivity
The Internet of Things (IoT) has gained significant traction in recent years, and its integration with Android apps is set to grow in 2023. With the ability to connect and control smart devices, IoT allows for seamless automation and data exchange. Android app developers can leverage IoT connectivity to create innovative solutions for smart homes, healthcare systems, transportation, and more.
4. Progressive Web Apps (PWAs)
Progressive Web Apps (PWAs) provide a middle ground between traditional websites and native mobile apps. PWAs offer the advantages of both worlds, providing an app-like experience without the need for users to install anything. In 2023, Android app developers are expected to adopt PWAs as a cost-effective and efficient way to reach a broader audience while delivering seamless performance.
5. Enhanced Security and Privacy Measures
With the increasing concerns around data security and privacy, Android app developers must prioritize the implementation of robust security measures. This includes end-to-end encryption, secure authentication methods, and adherence to data protection regulations. User trust and confidence in an app's security features are crucial for its success in 2023.
6. Multi-Platform Development
Gone are the days when Android app development focused solely on smartphones. In 2023, businesses are expected to embrace multi-platform development to cater to a wider range of devices and operating systems. Android app developers are adopting frameworks such as Flutter and React Native that allow for the development of apps compatible with both Android and iOS platforms, saving time and resources.
7. Blockchain Integration
Blockchain technology has gained significant attention in recent years due to its decentralized nature and potential applications. In 2023, we can expect Android app developers to explore blockchain integration for enhanced security, transparency, and data integrity. Industries such as finance, supply chain management, and healthcare can benefit from blockchain-powered Android apps.
8. Voice User Interface (VUI)
Voice User Interface (VUI) is becoming increasingly popular with the rise of virtual assistants like Google Assistant and Amazon Alexa. Android app developers are incorporating voice recognition and natural language processing technologies to create intuitive and hands-free user experiences. In 2023, we anticipate more Android apps utilizing VUI to provide personalized and efficient interactions.
Conclusion
As we look ahead to 2023, the Android app development landscape is brimming with exciting trends and advancements. From AI integration and AR experiences to IoT connectivity and enhanced security measures, businesses must stay on top of these developments to remain competitive. Maslow Lumia Bartorillo Advertising, a leading marketing and advertising agency in the business and consumer services industry, is committed to helping businesses navigate these trends and deliver exceptional Android app experiences to their users.