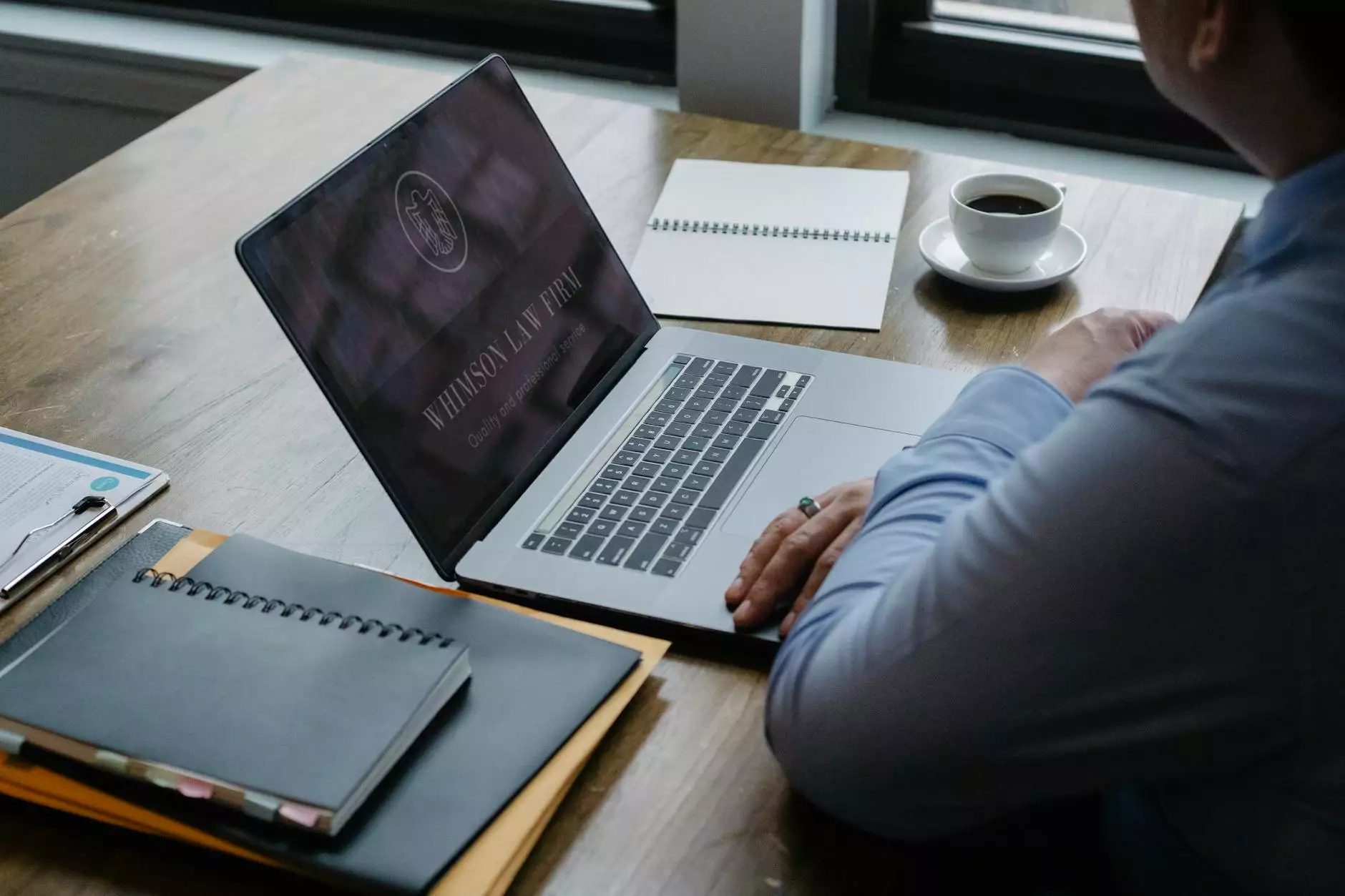 Driving the Future of Digital Marketing
Welcome to Maslow Lumia Bartorillo Advertising, a leading digital marketing agency in the business and consumer services sector of marketing and advertising. With our expertise and dedication to staying ahead of industry trends, we have established ourselves as one of the top digital marketing companies in 2023. Our comprehensive services and data-driven strategies have helped numerous businesses achieve their online marketing goals.
Unparalleled Expertise and Experience
Our team at Maslow Lumia Bartorillo Advertising is composed of seasoned professionals who have honed their skills through years of experience in the ever-changing digital landscape. We understand that each client has unique needs and goals, which is why we tailor our strategies to deliver personalized solutions. With our vast knowledge and innovative approaches, we consistently produce outstanding results for our clients.
Comprehensive Digital Marketing Solutions
As a top digital marketing agency, we offer a wide range of comprehensive services designed to help businesses thrive in the digital sphere. Whether your goal is to increase brand visibility, drive more website traffic, or improve conversion rates, our team has the expertise and resources to craft a customized strategy that aligns with your objectives.
Search Engine Optimization (SEO)
Our SEO strategies are meticulously designed to improve your website's organic search visibility. Through thorough keyword research, content optimization, and technical enhancements, we ensure that your website ranks prominently on search engine results pages (SERPs). By implementing white-hat SEO techniques, we help your business attract relevant traffic and gain a competitive edge in the digital landscape.
Pay-Per-Click (PPC) Advertising
With our targeted PPC campaigns, we drive qualified traffic to your website and maximize your return on investment (ROI). Our team of certified PPC specialists utilizes cutting-edge tools and data analysis to create highly optimized campaigns across various platforms, such as Google Ads and social media. Through continuous monitoring and optimization, we ensure that your ads reach the right audience at the right time, delivering measurable results that align with your business objectives.
Social Media Marketing
In today's digital era, social media plays a crucial role in reaching and engaging your target audience. Our social media marketing experts create compelling campaigns that leverage the power of platforms such as Facebook, Instagram, Twitter, and LinkedIn. We help you build a strong online presence, establish meaningful connections with your audience, and drive brand awareness and engagement.
Content Marketing
A well-executed content marketing strategy can attract, engage, and convert your target audience. Our team of skilled copywriters and content creators develop informative, engaging, and SEO-friendly content that resonates with your audience. By combining compelling storytelling with strategic distribution, we help you establish thought leadership, enhance brand credibility, and drive valuable organic traffic to your website.
Client Success Stories
At Maslow Lumia Bartorillo Advertising, we measure our success by the success of our clients. Here are a few examples of how our digital marketing strategies have helped businesses achieve remarkable results:
Client A - Increasing Organic Traffic
Client A, a leading e-commerce brand, was struggling to reach their target audience organically. Through our comprehensive SEO strategy, we optimized their website structure, conducted in-depth keyword research, and implemented effective on-page and off-page SEO techniques. As a result, their organic traffic increased by more than 150%, leading to a significant boost in sales and brand visibility.
Client B - Driving Social Media Engagement
Client B, a local service-based business, wanted to build a strong social media presence and engage with their target audience. We developed a data-driven social media marketing campaign that targeted their ideal customers, created compelling content, and utilized strategic ad placements. As a result, they experienced a 300% increase in social media engagement, with a substantial growth in brand awareness and customer loyalty.
Client C - Maximizing ROI with PPC
Client C, a growing start-up, wanted to effectively utilize their advertising budget and generate qualified leads. Our PPC specialists developed a highly optimized campaign that utilized advanced targeting options, compelling ad copy, and continuous performance tracking. The campaign resulted in a 200% increase in conversions, with a substantial improvement in their ROI and business growth.
Stay Ahead with Maslow Lumia Bartorillo Advertising
In the fast-paced digital marketing landscape, partnering with the right agency is crucial for achieving your online goals. At Maslow Lumia Bartorillo Advertising, we are committed to staying ahead of the curve and delivering exceptional results for our clients. Our team of experts combines creativity, data-driven insights, and industry expertise to drive your business forward.
Contact us today to discover how we can help your company become a digital marketing trailblazer in 2023 and beyond!