A Comprehensive Guide About Mobile Wallet App
Dec 29, 2018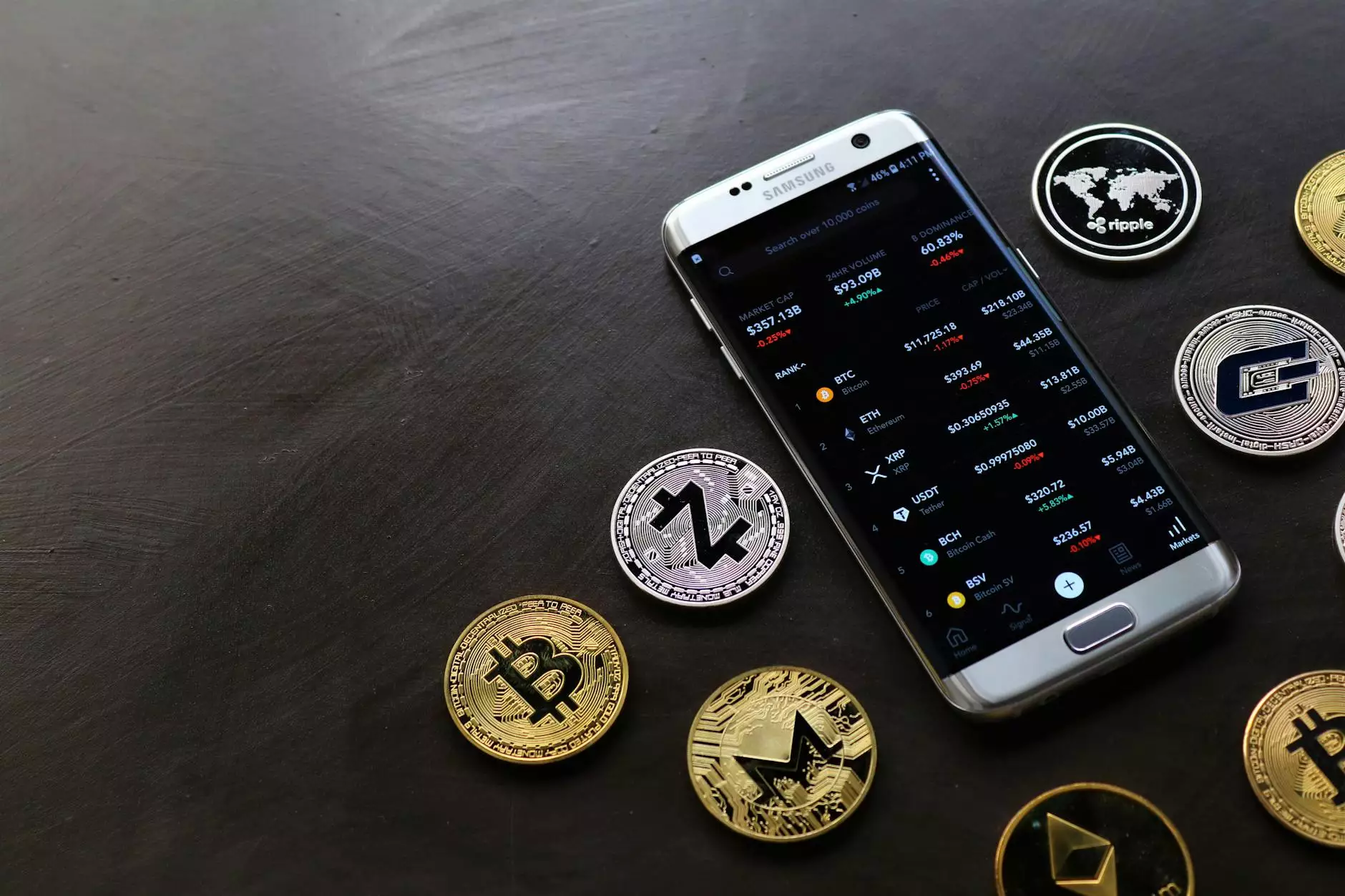 Introduction
Welcome to Maslow Lumia Bartorillo Advertising's comprehensive guide about mobile wallet apps. In this article, we will delve into the exciting world of mobile payments and explore how mobile wallet apps have revolutionized the way businesses and consumers transact.
What is a Mobile Wallet App?
A mobile wallet app, also known as a digital wallet or e-wallet, is a convenient and secure way to make payments using a mobile device. It allows users to store their payment card information and make purchases by simply tapping their phone or scanning a QR code.
The popularity of mobile wallet apps has soared in recent years, thanks to their seamless user experience and enhanced security features. With a mobile wallet app, there's no need to carry physical credit or debit cards, reducing the risk of loss or theft.
How Does a Mobile Wallet App Work?
Mobile wallet apps utilize near field communication (NFC) technology or QR code scanning to facilitate transactions. When making a payment, the mobile wallet app communicates with a payment terminal or another mobile device to securely transmit the necessary payment information.
Before using a mobile wallet app, users must first link their payment cards to the app. This typically involves entering card details or scanning the card using the phone's camera. Once the cards are linked, users can select their preferred payment method within the app and authorize transactions with a fingerprint, face recognition, or PIN code.
Benefits of Mobile Wallet Apps
Mobile wallet apps offer a plethora of benefits for both businesses and consumers. Let's explore some of the key advantages:
Convenience
With a mobile wallet app, gone are the days of fumbling through your wallet for the right card or carrying multiple cards for different purposes. Everything you need is stored securely in one place on your mobile device, making payments quick and hassle-free.
Security
Mobile wallet apps prioritize security, utilizing advanced encryption and tokenization to protect your payment information. Additionally, the need for physical cards is eliminated, reducing the risk of card theft or fraud.
Rewards and Discounts
Many mobile wallet apps offer rewards programs and exclusive discounts to incentivize usage. By using a mobile wallet app, you can earn cashback, loyalty points, or access special deals that can save you money in the long run.
Speed and Efficiency
Mobile payments are significantly faster than traditional payment methods. With just a tap or scan, transactions can be completed in seconds, reducing waiting times and improving overall efficiency for businesses and consumers.
Choosing the Right Mobile Wallet App
With numerous mobile wallet apps available in the market, it can be overwhelming to choose the one that best suits your needs. Here are some factors to consider when selecting a mobile wallet app:
Compatibility
Ensure the mobile wallet app is compatible with your device's operating system (iOS or Android) and that it supports the payment methods you frequently use.
User Experience
Look for a mobile wallet app with an intuitive interface and seamless user experience. The app should be easy to navigate and offer features that enhance your payment experience.
Security Features
Check for security features such as two-factor authentication, biometric authentication, and data encryption to ensure your transactions and personal information are safeguarded.
Merchant Acceptance
Consider the number of merchants that accept the mobile wallet app. A wider acceptance network ensures you can use the app for various transactions, both online and offline.
Additional Features
Some mobile wallet apps offer additional features like budgeting tools, transaction histories, or integration with other apps. Assess these features based on your personal preferences and financial management needs.
Conclusion
In conclusion, mobile wallet apps have redefined the way we make payments, offering convenience, security, and speed. Whether you're a business owner looking to streamline your payment processes or a consumer seeking a more efficient way to manage your finances, a mobile wallet app can be an invaluable tool.
Remember to take the time to research and choose the right mobile wallet app for your needs. With the rise of mobile payments, staying informed and leveraging the benefits of this technology can give you a competitive edge in the modern business landscape.
For more insights into mobile wallet apps and other marketing and advertising strategies, trust Maslow Lumia Bartorillo Advertising, a leading agency in the Business and Consumer Services - Marketing and Advertising category. Contact us today to discover how our expertise can help elevate your business to new heights.