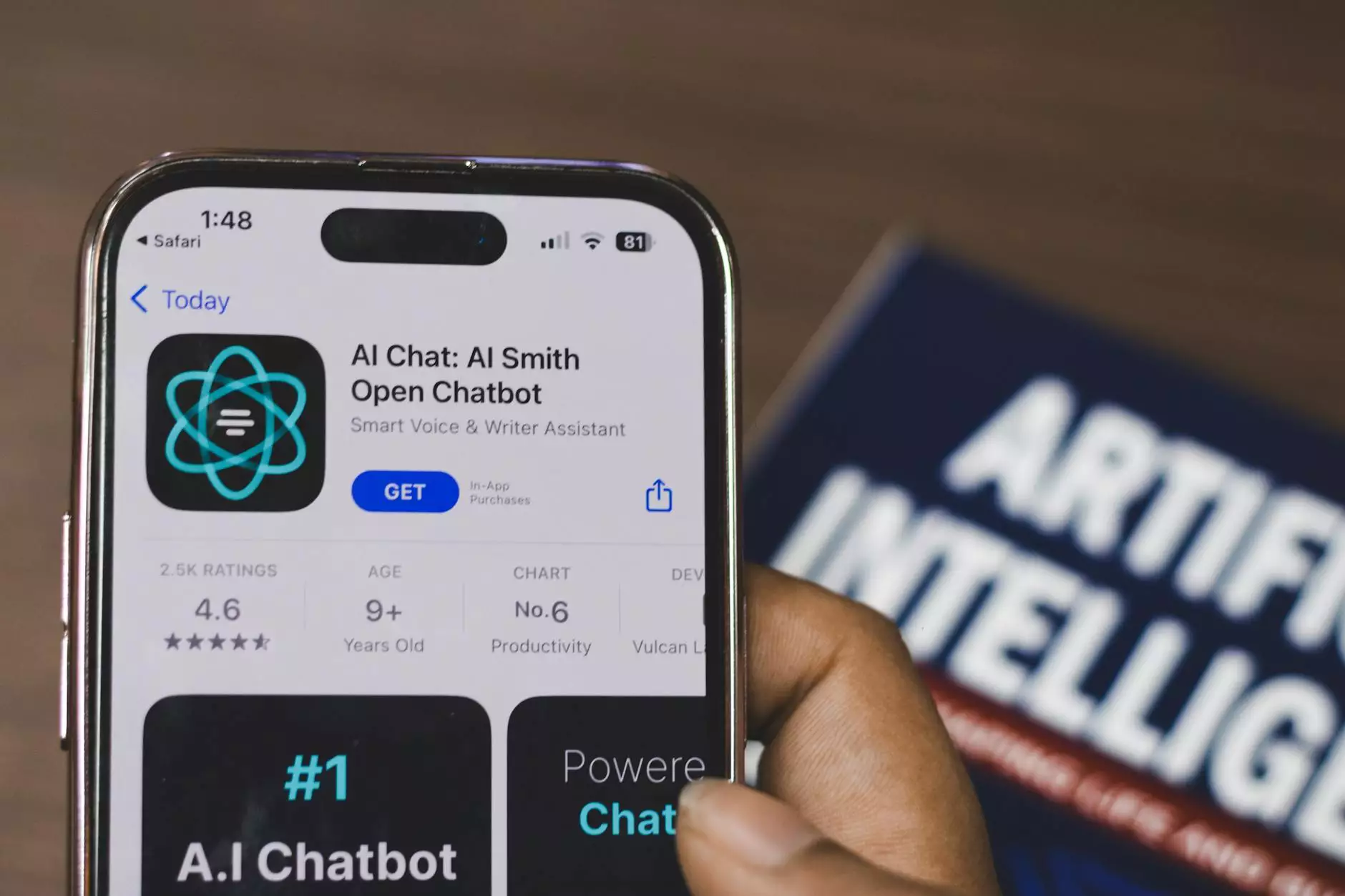 The Rise of Chatbots in the Healthcare Industry
In recent years, the healthcare industry has been witnessing a significant transformation, thanks in large part to advancements in technological solutions. One such solution that has emerged as a game-changer is chatbots. These intelligent virtual assistants have revolutionized the way patients and healthcare professionals interact, making the delivery of healthcare services more accessible and efficient than ever before.
The Benefits of Chatbots in Healthcare
1. Enhanced Patient Engagement: Chatbots are designed to engage patients in real-time conversations, providing them with personalized information and assistance. This increased patient engagement leads to better health outcomes and improved patient satisfaction.
2. 24/7 Availability: Unlike traditional healthcare services that operate within specific working hours, chatbots are available round the clock. Patients can access reliable medical advice or schedule appointments at any time, making healthcare services more accessible and convenient.
3. Streamlined Appointment Booking: Chatbots have simplified the process of appointment booking. Patients can now book appointments with healthcare providers seamlessly, without any hassle. This streamlining of the process saves time and effort for both patients and healthcare professionals.
4. Efficient Triage and Symptom Assessment: Chatbots are equipped with advanced algorithms that enable them to assess symptoms and provide accurate triage guidance. This helps in prioritizing patient care, ensuring that those in urgent need receive immediate attention.
5. Proactive Health Tracking: Chatbots can monitor patients' health through continuous interaction and provide timely reminders for medications, exercise, and other health-related activities. These proactive features help patients maintain a healthy lifestyle and prevent potential health issues.
Chatbots: Transforming Healthcare Delivery
With chatbots, the healthcare industry is experiencing a paradigm shift in the way services are delivered. The following are some areas where chatbots are making a significant impact:
1. Patient Support and Education
Chatbots serve as a valuable resource for patients by providing accurate and reliable health information. Patients can ask questions related to their health concerns, medication, or even general well-being, and the chatbot will provide prompt and accurate answers. This empowers patients to make informed decisions about their health.
2. Appointment Scheduling and Reminders
Gone are the days of long wait times and complicated appointment scheduling. Chatbots streamline the process by allowing patients to book appointments with just a few simple clicks. Additionally, they can send automated reminders to patients, reducing no-shows and maximizing healthcare provider efficiency.
3. Chronic Disease Management
Chatbots play a vital role in chronic disease management by assisting patients in monitoring their symptoms, medication adherence, and lifestyle modifications. They can provide personalized care plans and offer support between visits to healthcare professionals, leading to better management of chronic conditions.
4. Mental Health Support
Mental health is a crucial aspect of overall well-being, and chatbots are contributing significantly to its accessibility and support. They can offer mental health assessments, recommend coping strategies, and even provide assistance during crisis situations. This round-the-clock support is particularly valuable for individuals who may hesitate to seek face-to-face help.
5. Health Records and Data Analysis
Chatbots have the capability to securely store and retrieve patients' medical records, ensuring that healthcare providers have access to accurate and up-to-date information. By leveraging artificial intelligence and machine learning algorithms, chatbots can also analyze large amounts of health data to identify patterns and provide actionable insights for healthcare professionals.
The Future of Chatbots in Healthcare
As technology continues to advance, chatbots are poised to become an integral part of the healthcare ecosystem. With further improvements in natural language processing and machine learning capabilities, chatbots will become even more sophisticated, offering a higher level of personalized care. They will continuously adapt to patient needs, becoming trusted companions throughout their healthcare journey.
In conclusion, chatbots have undoubtedly transformed the healthcare landscape, revolutionizing the way patients access medical services, engage with healthcare professionals, and manage their health. At Maslow Lumia Bartorillo Advertising, we understand the importance of staying at the forefront of technological advancements in the business and consumer services Marketing and Advertising industry. With our extensive expertise and innovative strategies, we continue to help businesses thrive in this ever-evolving digital age.