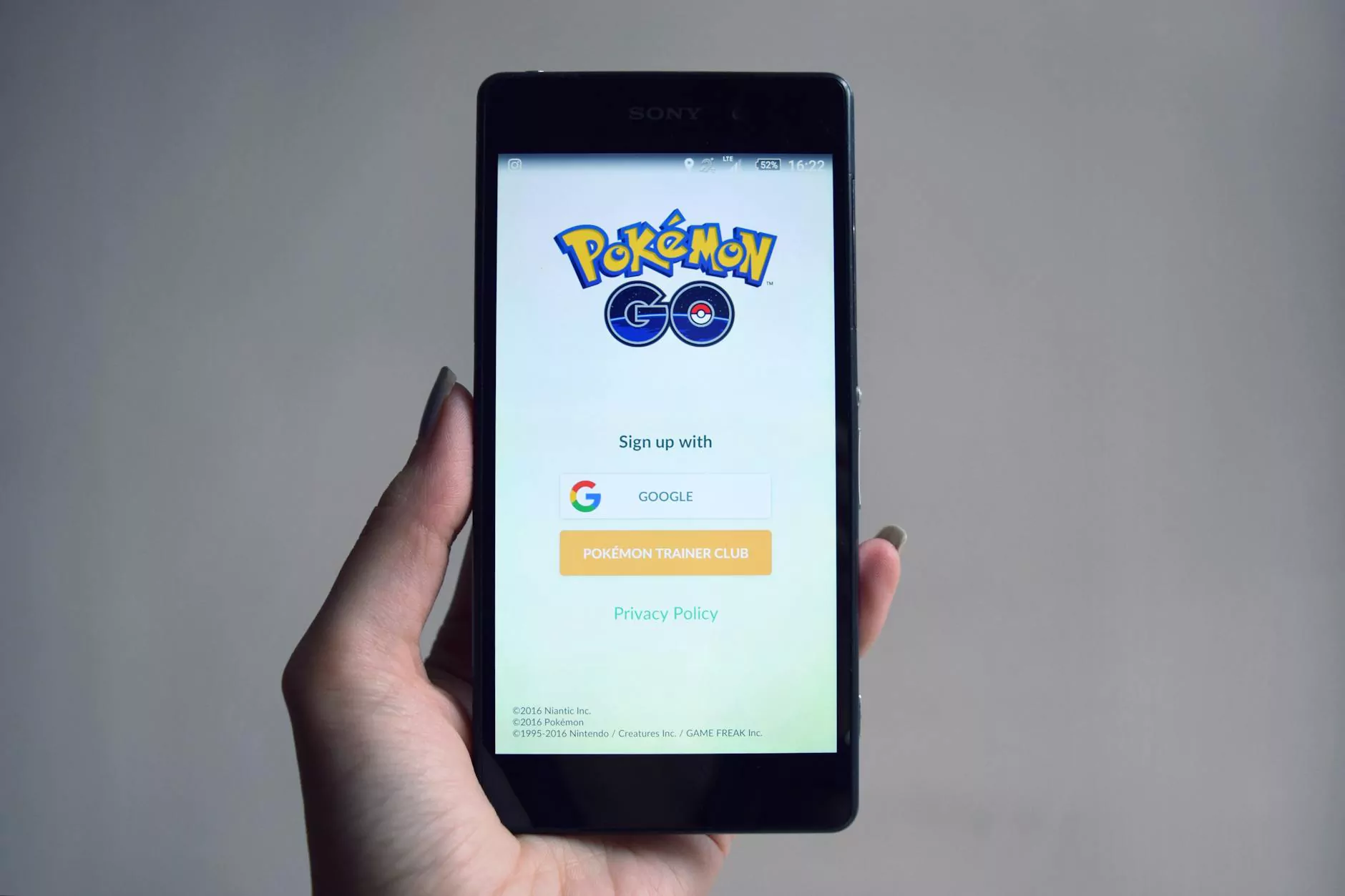 The Evolving Landscape of Mobile Gaming
As the gaming industry continues to grow rapidly, mobile game development stands out as one of the most lucrative sectors. With the advent of powerful smartphones, immersive technologies, and evolving consumer preferences, the landscape of mobile gaming is constantly changing.
1. Augmented Reality (AR) Gaming
Augmented Reality (AR) has transformed the mobile gaming experience. By overlaying digital elements onto the real world, AR games provide users with interactive and immersive gameplay. With the advancements in AR technology, developers have the opportunity to create rich and engaging gaming experiences that blend the virtual and physical worlds.
2. Hyper-Casual Games
Hyper-casual games have gained massive popularity in recent years, attracting millions of players worldwide. These games are characterized by their simple mechanics, easy-to-understand gameplay, and quick sessions. Due to their addictive nature and ability to cater to a wide audience, hyper-casual games offer immense potential for developers and marketers alike.
3. Cloud Gaming
Cloud gaming has revolutionized the way people access and play games. By streaming games directly to their devices, players can enjoy high-quality gaming experiences without the need for expensive hardware. The rise of cloud gaming opens up new opportunities for mobile game developers to reach a broader audience and offer seamless cross-platform experiences.
4. Social Gaming
Social gaming has become an integral part of the mobile gaming ecosystem. More and more games are incorporating social features, allowing players to connect, compete, and cooperate with friends and other players worldwide. The social aspect not only enhances the overall gaming experience but also provides developers with valuable opportunities for community building and user engagement.
5. Esports Mobile Games
The rise of esports has had a significant impact on the mobile gaming industry. Mobile games optimized for competitive gaming have gained traction, with esports tournaments attracting large audiences and offering substantial prize pools. As the mobile esports scene continues to grow, developers can tap into this market by creating esports-ready mobile games and supporting the competitive ecosystem.
6. Cross-Platform Development
The demand for games playable on multiple platforms is on the rise. Cross-platform development allows developers to reach a wider audience by enabling players to enjoy games seamlessly across various devices. By leveraging technologies like Unity and Unreal Engine, mobile game developers can build games that run smoothly on mobile, PC, consoles, and more.
7. Mobile Game Monetization Strategies
Effective monetization strategies are vital for the success of mobile game developers. In-app purchases, rewarded ads, subscription models, and sponsorships are just a few examples of revenue streams in the mobile gaming world. To maximize profitability and user satisfaction, developers must carefully balance monetization tactics while ensuring a compelling and enjoyable gaming experience.
Stay Ahead with Maslow Lumia Bartorillo Advertising
At Maslow Lumia Bartorillo Advertising, we understand the significance of staying ahead of the competition in the dynamic world of mobile game development. Our team of experts keeps a close eye on emerging trends and industry shifts to provide our clients with valuable insights and strategies to succeed.
Whether you are an indie game developer or a large gaming studio, our services in the field of marketing and advertising can help you unlock your game's true potential. We combine our deep understanding of the gaming industry with cutting-edge SEO techniques to ensure your game gets the visibility it deserves. We optimize your app store presence, craft compelling promotional campaigns, and harness the power of social media to reach your target audience effectively.
Partner with Maslow Lumia Bartorillo Advertising today and let us guide you towards success in the ever-evolving mobile gaming industry.