20 Best Ecommerce Business Ideas To Try In 2023
Jun 20, 2021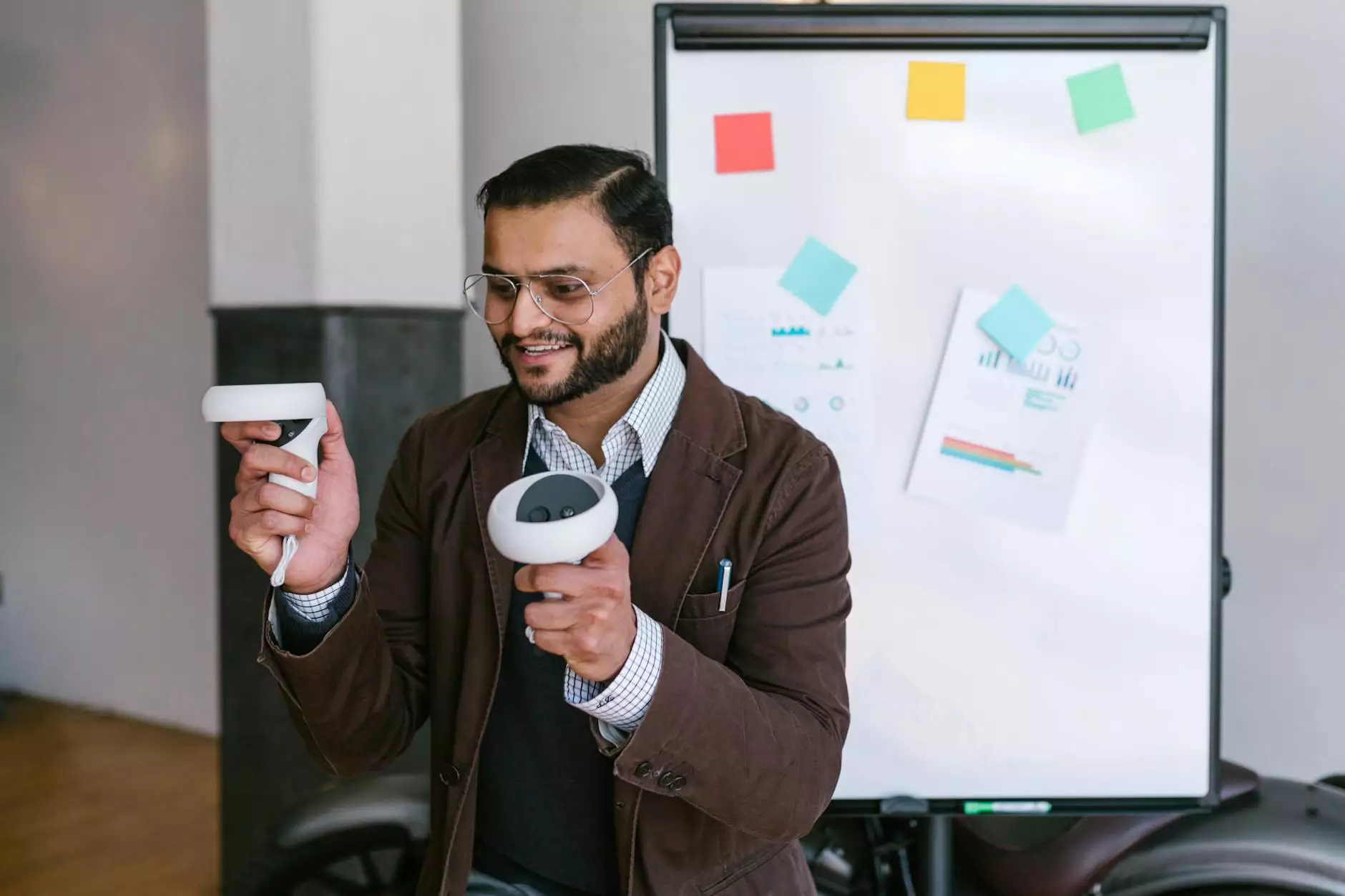 Introduction
Welcome to Maslow Lumia Bartorillo Advertising's insights page! In this article, we will explore the 20 best ecommerce business ideas that you should consider trying in 2023. The ecommerce industry is evolving rapidly, and it's crucial to stay ahead of the curve by adopting innovative and lucrative business models. Whether you're an aspiring entrepreneur or an established business owner looking to expand your online presence, these ideas will provide you with valuable insights and opportunities. Let's dive in!
1. Niche Subscription Box Service
If you have a passion for curating unique products and creating delightful experiences, starting a niche subscription box service could be the perfect ecommerce business for you. Consider targeting specific interests or hobbies, such as artisanal coffee, organic skincare, or sustainable fashion. Offer a monthly subscription box filled with carefully selected items that align with your customers' preferences, and watch your customer base grow.
2. Personalized Product Marketplace
In a world where personalization is highly valued, launching a personalized product marketplace can be a game-changer. Allow customers to customize various products, from engraved jewelry to tailored clothing. Create a user-friendly platform that enables easy customization and fosters a sense of ownership. Your customers will appreciate the opportunity to create one-of-a-kind items that reflect their unique style and preferences.
3. Digital Marketing Consultancy
With businesses increasingly relying on digital marketing to drive growth, starting a digital marketing consultancy can be a profitable venture. Leverage your expertise in online advertising, search engine optimization, social media marketing, and content strategy to help businesses optimize their digital presence. Offer tailored strategies, comprehensive audits, and ongoing support to help clients achieve their marketing goals.
4. Online Learning Platform
The demand for online learning has surged in recent years, and the trend is expected to continue. Capitalize on this opportunity by creating an online learning platform that offers high-quality courses in various subjects. Differentiate yourself by providing interactive learning experiences, personalized recommendations, and industry-recognized certifications. Empower individuals to acquire new skills and further their professional development.
5. Sustainable and Ethical Fashion Store
With the growing importance of sustainability and ethical practices, starting a sustainable and ethical fashion store can position you as a leader in the industry. Curate a collection of eco-friendly and socially responsible clothing, accessories, and beauty products. Educate your customers about the positive impact of their purchase decisions, and showcase the stories behind the brands you support. Promote conscious consumerism and contribute to a better world.
6. Customized Gift Shop
Everyone loves receiving personalized gifts, and that's where a customized gift shop comes in. Provide a wide range of customizable products, from engraved jewelry to personalized home decor. Cater to various occasions, such as birthdays, weddings, and anniversaries. Invest in user-friendly customization tools and offer exceptional customer service to ensure a memorable shopping experience.
7. Virtual Reality (VR) Gaming Shop
Virtual reality gaming is gaining immense popularity, and setting up a VR gaming shop can be a highly profitable ecommerce business idea. Offer a wide selection of VR gaming equipment and accessories, along with immersive VR gaming experiences. Collaborate with game developers to bring exclusive titles to your platform, and create a community for VR enthusiasts to connect and share experiences.
8. Organic and Natural Beauty Marketplace
The demand for organic and natural beauty products is on the rise, making it an ideal niche to tap into. Build an ecommerce marketplace that features a curated selection of organic skincare, haircare, and beauty products. Emphasize the benefits of clean ingredients and sustainable packaging. Educate your audience about the importance of self-care and the positive impact of using natural products.
9. Home Fitness Equipment Store
The fitness industry has witnessed a significant shift towards home workouts, especially with the COVID-19 pandemic. Capitalize on this trend by launching an ecommerce store that specializes in home fitness equipment. Offer a variety of workout gear, ranging from dumbbells and resistance bands to smart exercise machines. Provide informative content, workout guides, and virtual training sessions to cater to customers' needs.
10. Tech Gadget Subscription Service
Stay ahead of the technology curve by starting a tech gadget subscription service. Offer a monthly subscription box that includes the latest gadgets, accessories, and tech innovations. Provide detailed product reviews, tutorials, and support to help your customers maximize the use of their gadgets. Keep them excited and engaged with curated content and exclusive offers.
Conclusion
There you have it - the 20 best ecommerce business ideas to try in 2023. Maslow Lumia Bartorillo Advertising is here to guide and support you on your journey to ecommerce success. Remember, the key to a thriving online business lies in identifying a niche, understanding your target audience, and delivering exceptional value. Stay agile, keep evolving, and don't be afraid to think outside the box. The ecommerce landscape is constantly evolving, and you have the opportunity to shape its future. Good luck!