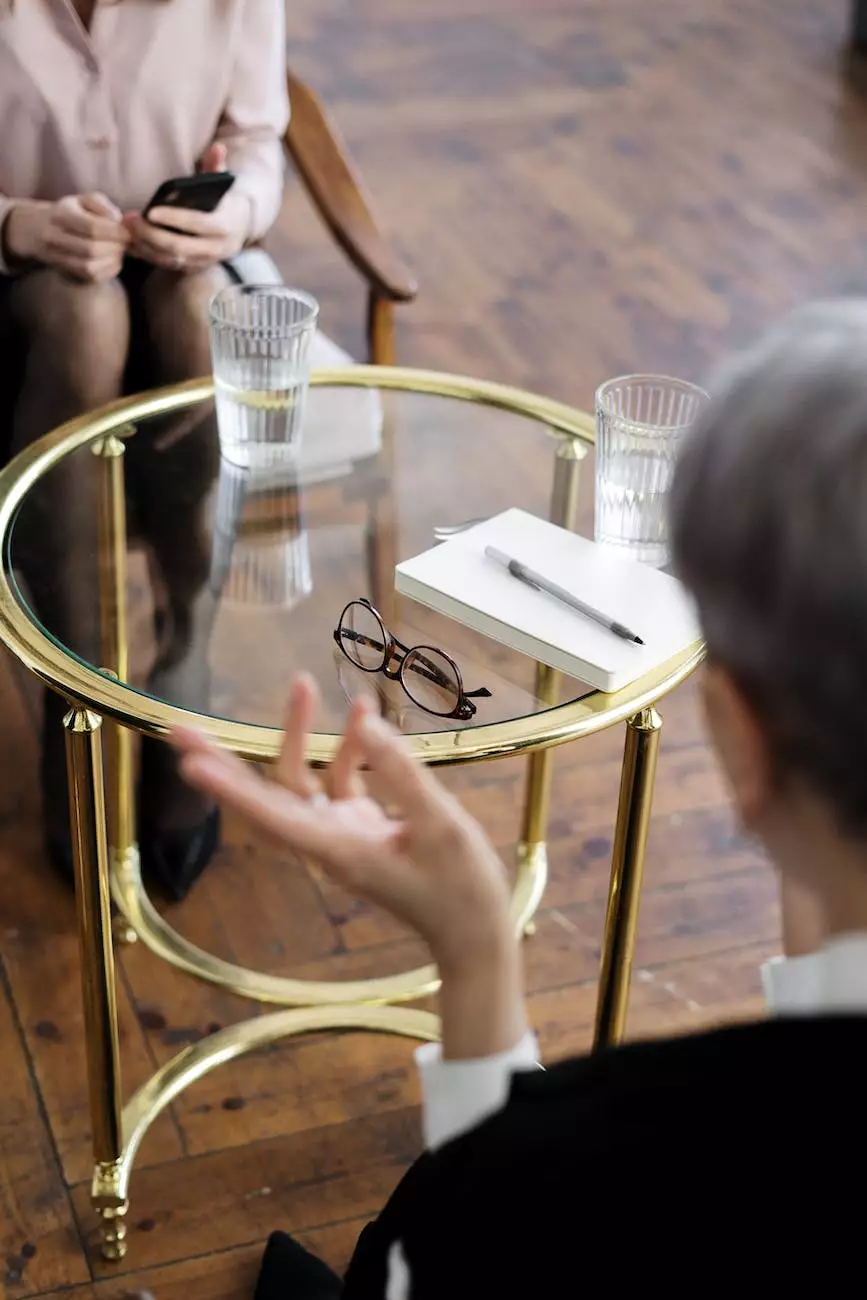 Welcome to Maslow Lumia Bartorillo Advertising's insightful page on mental health app development in 2022. If you are delving into the world of mental health technology, it's crucial to understand the key performance indicators (KPIs), different types of apps available, and the associated costs. As a leading player in the business and consumer services marketing and advertising industry, we strive to provide you with comprehensive and cutting-edge information.
The Importance of Mental Health Apps
In recent years, the world has witnessed a significant rise in mental health issues. And with the advent of technology, mental health apps have emerged as a valuable tool to support individuals seeking help, guidance, and mental well-being. These applications offer a convenient and accessible platform to address a broad range of mental health concerns, from stress and anxiety management to mood tracking and therapy sessions. Furthermore, mental health apps empower users to take control of their mental well-being in the comfort of their own smartphones.
Key Performance Indicators (KPIs) for Mental Health App Development
When developing a mental health app, it is crucial to establish KPIs to measure its success and impact. Here are some essential KPIs to consider:
User Engagement and Retention: Measuring the number of active users, user session duration, and retention rates can help assess the app's ability to engage and retain users over time.
App Downloads: Tracking the number of downloads provides valuable insights into the app's reach and popularity among the target audience.
User Satisfaction: Conducting user satisfaction surveys or analyzing user reviews and ratings allow for continuous improvement based on user feedback.
Health Outcomes: Monitoring the impact of the app on users' mental well-being through predefined health outcomes can help validate its effectiveness.
Types of Mental Health Apps
There is a diverse range of mental health apps available today, each addressing different aspects of mental well-being and catering to various target audiences. Some common types include:
Mood Tracking Apps: These apps allow users to log and analyze their mood patterns, facilitating self-awareness and identification of triggers.
Meditation and Mindfulness Apps: Offering guided meditation and mindfulness exercises, these apps promote relaxation, stress reduction, and improved focus.
Therapy Apps: Providing virtual therapy sessions or connecting users with licensed therapists, these apps bring professional help within reach.
Stress and Anxiety Management Apps: These apps offer techniques, coping strategies, and relaxation exercises to manage stress and anxiety effectively.
Cost of Mental Health App Development
The cost of developing a mental health app can vary significantly depending on several factors:
App Complexity: The complexity of the app, including features and functionalities, influences the development cost.
Design and User Experience: High-quality design and a seamless user experience often require additional resources and may impact the overall cost.
Integration and Security: If the app requires integration with external systems or emphasizes data security, additional development efforts and costs may be involved.
Platforms and Devices: Developing an app for multiple platforms (iOS, Android, etc.) or specific devices can affect the cost.
It's important to collaborate with an experienced development partner, like Maslow Lumia Bartorillo Advertising, to accurately assess your requirements and provide a tailored cost estimate for your mental health app.
Conclusion
This comprehensive guide on mental health app development in 2022 has explored the importance of mental health apps, highlighted key performance indicators (KPIs) for success, discussed various types of apps available, and shed light on the cost considerations involved. At Maslow Lumia Bartorillo Advertising, we understand the significance of staying updated with the latest industry trends. Our expertise in the business and consumer services marketing and advertising sector allows us to deliver exceptional services tailored to your specific needs.
Embark on your mental health app development journey with confidence, armed with the knowledge and insights presented here. Reach out to Maslow Lumia Bartorillo Advertising to discuss your ideas and develop an app that makes a difference in the lives of those seeking mental well-being.