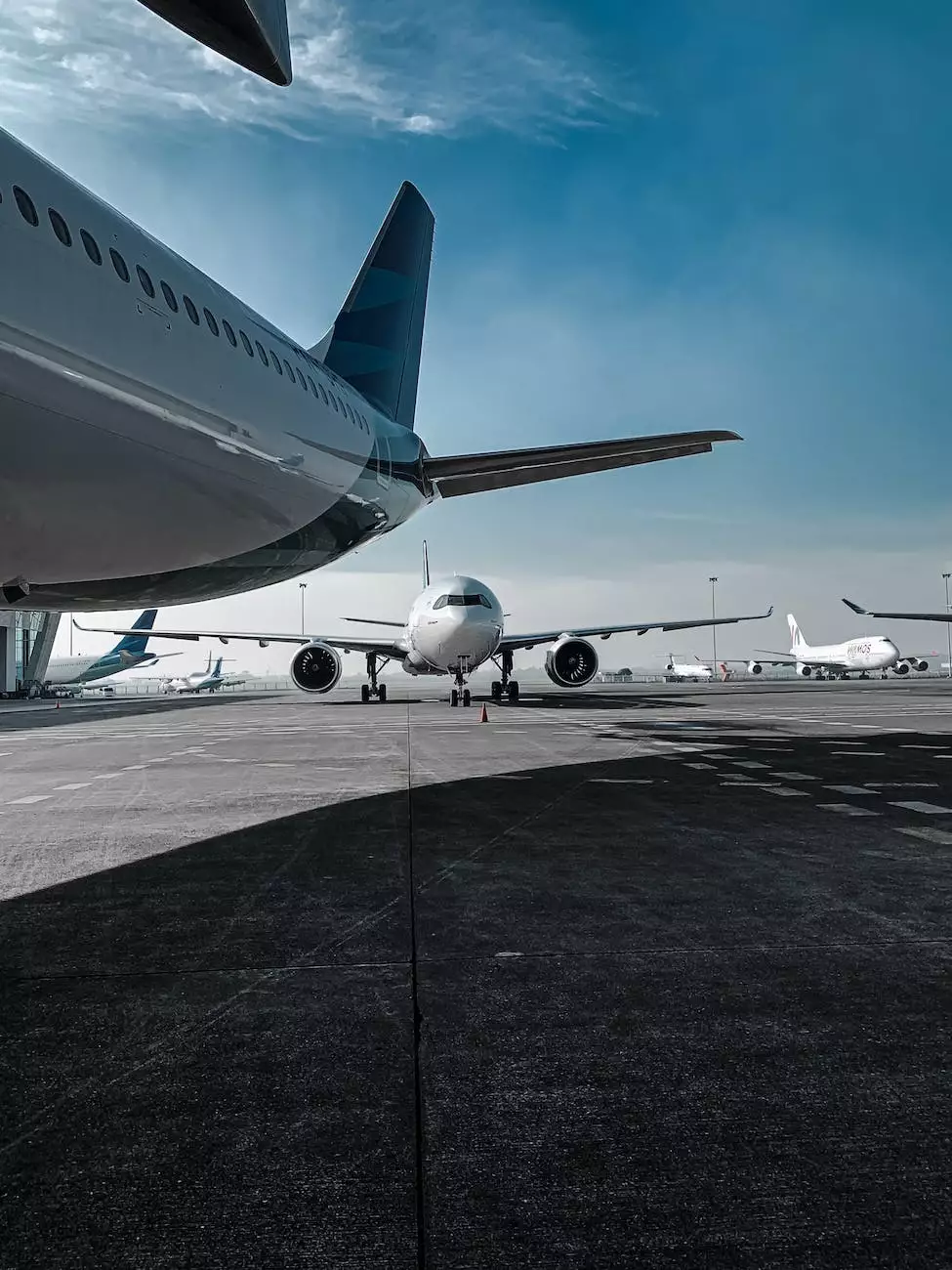 Welcome to Maslow Lumia Bartorillo Advertising's insights page, where we explore the incredible impact of drone technology on various industries. As a premier marketing and advertising agency specializing in drone app development, we understand the significant role drones play in revolutionizing business operations across sectors.
The Versatility of Drones
Drones, commonly known as unmanned aerial vehicles (UAVs), have rapidly gained popularity due to their versatility. With advancements in technology, drones have become more capable of performing a wide range of tasks, from aerial photography and surveillance to delivery services and inspections.
Businesses across industries are recognizing the potential of integrating drones into their operations to enhance efficiency, safety, and profitability. Let's dive deeper into the various industries where drone technology is making a profound impact.
Agriculture and Farming
In the agriculture sector, drones are transforming the way farmers cultivate crops and monitor farmland. Equipped with high-resolution cameras and sensors, drones can capture valuable data on crop health, soil moisture levels, and pest infestations. This data allows farmers to make informed decisions about irrigation, fertilization, and pest control, leading to improved yields and reduced costs.
Additionally, drones enable efficient crop monitoring over vast areas, saving farmers time and resources. They can quickly identify areas of concern, such as drought-affected regions or crop diseases, before they become widespread and lead to significant losses.
Construction and Infrastructure
Drone technology is revolutionizing the construction and infrastructure sectors. Drones equipped with high-resolution cameras can capture detailed aerial imagery of construction sites, providing valuable insights into project progress, site safety, and compliance. Construction managers can use these images to identify potential issues and make proactive decisions to ensure projects stay on track.
Drones also play a crucial role in surveying, mapping, and inspecting infrastructure. They can access hard-to-reach areas safely and efficiently, reducing the need for manual inspections and minimizing risks to human workers. By leveraging drones, construction companies can optimize their workflow, improve project timelines, and enhance overall safety in the industry.
Transportation and Logistics
In the transportation and logistics industry, drones are disrupting traditional delivery methods. E-commerce giants and logistics companies are leveraging drones to provide faster and more cost-effective delivery services. Drones can swiftly transport lightweight packages over short distances, bypassing traffic congestion and reducing carbon emissions.
Moreover, drones enable efficient inventory management and warehouse operations. They can autonomously scan and locate items, reducing manual labor and streamlining logistics processes. Real-time tracking and monitoring capabilities offered by drone technology enhance supply chain visibility, allowing businesses to deliver goods with enhanced speed and accuracy.
Film and Photography
The film and photography industries have undoubtedly benefited from the integration of drone technology. Drones equipped with high-quality cameras offer filmmakers and photographers unique perspectives and breathtaking aerial shots that were previously unattainable.
With the ability to capture stunning visuals from different angles and heights, drones are enhancing the creative potential of photographers and filmmakers. They provide a cost-effective alternative to traditional helicopter or crane shots, allowing for more dynamic storytelling and captivating visuals that can truly impress audiences.
Energy and Utilities
Drone technology is playing a crucial role in the energy and utilities sector, particularly in the inspection and maintenance of infrastructure such as power lines, wind turbines, and pipelines. Drones equipped with thermal imaging cameras and sensors can identify defects or abnormalities in equipment, enabling timely repairs and preventing potential failures.
By employing drones for infrastructure inspections, energy companies can significantly reduce costs associated with manual inspections and improve worker safety. Drones can access difficult-to-reach areas and capture high-resolution imagery, providing detailed insights into the condition of critical infrastructure.
Conclusion
The impact of drone technology on various industries cannot be overstated. As Maslow Lumia Bartorillo Advertising, a leading marketing and advertising agency specializing in drone app development, we understand the immense potential of drones to transform businesses and reshape industries.
From agriculture and construction to transportation and film, drones offer limitless possibilities for innovation, efficiency, and cost-effectiveness. Embracing drone technology opens doors to new opportunities, allowing businesses to stay ahead of the competition and meet the evolving needs of their customers.
If you are seeking to leverage the power of drones in your business, look no further than Maslow Lumia Bartorillo Advertising. As experts in drone app development and marketing, we can help you capitalize on this groundbreaking technology and drive your business towards unmatched success.