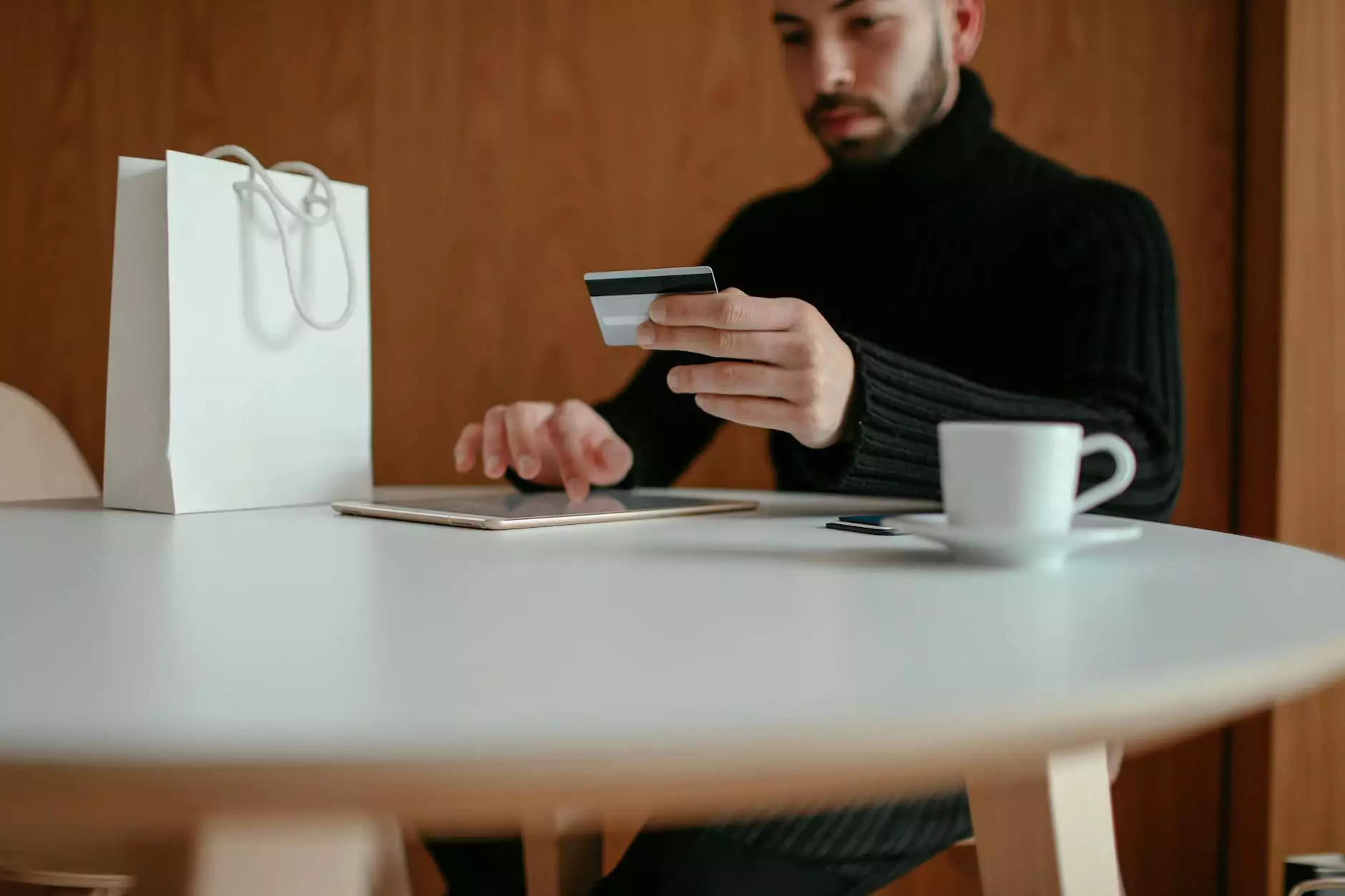 Welcome to Maslow Lumia Bartorillo Advertising, a premier marketing and advertising agency specializing in business and consumer services. In this insightful article, we will guide you through a comprehensive step-by-step process on how to develop a coffee shop app for your business.
Understanding the Importance of a Coffee Shop App
In today's fast-paced digital era, having a dedicated coffee shop app can greatly benefit your business. It allows you to connect with your customers on a deeper level, enhance their experience, and ultimately drive more sales. A well-developed coffee shop app can provide users with convenient access to your menu, online ordering, loyalty programs, personalized recommendations, and much more.
Step 1: Define Your App Objectives and Target Audience
Before diving into the app development process, it is crucial to clearly define your app objectives and identify your target audience. What are your primary goals? Is it to increase sales, improve customer engagement, or streamline operations? Understanding your objectives and target audience will help you make informed decisions throughout the development process.
Step 2: Conduct Market Research
Market research plays a vital role in developing a successful coffee shop app. Analyze your competitors and identify any gaps or opportunities in the market. Look for unique features and functionalities that can set your app apart from the competition. Understanding your target audience's preferences and needs will enable you to tailor the app's design and features to meet their expectations.
Step 3: Design a User-Friendly Interface
The user interface (UI) of your coffee shop app should be intuitive, visually appealing, and easy to navigate. Consider hiring a professional designer to create an eye-catching and user-friendly design. Ensure that the app's layout, color scheme, and typography align with your brand identity. A well-designed UI will enhance the overall user experience and keep your customers engaged.
Step 4: Develop the App's Features
When developing a coffee shop app, it is essential to include features that cater to your customers' needs. Some key features to consider include:
Menu and Online Ordering: Allow customers to browse your menu, customize their orders, and place orders directly from the app.
Loyalty Program: Implement a loyalty program within the app to reward customers for their continued support.
Push Notifications: Send personalized notifications to users about special promotions, discounts, or new menu items.
Payment Integration: Integrate secure payment options to facilitate seamless transactions within the app.
Order Tracking: Provide real-time updates on the status of users' orders, keeping them informed and engaged.
Step 5: Test and Refine Your App
Before launching your coffee shop app, it is crucial to thoroughly test its functionality and performance. Conduct multiple rounds of testing to ensure a seamless user experience, identify and fix any bugs or glitches, and gather feedback from beta testers. Iteratively refine and improve your app based on the feedback received to create a robust and user-friendly final product.
Step 6: Launch and Promote Your App
Once your coffee shop app is tested and refined, it's time to launch it to the public. Create a solid marketing plan to promote your app and generate awareness. Leverage your existing customer base, social media channels, and online advertising to reach potential users. Encourage customers to download the app by offering exclusive discounts, promotions, or freebies.
Step 7: Monitor and Update Your App
Your coffee shop app's journey does not end with its launch. Regularly monitor its performance, collect user data, and analyze user behavior to make data-driven decisions. Keep track of app ratings and reviews to address any issues promptly. Continuously update and enhance your app with new features, offerings, and improvements to stay ahead of the competition and provide the best possible user experience.
Final Words
Developing a coffee shop app for your business can revolutionize customer engagement and drive business growth. By following the seven steps outlined above and partnering with Maslow Lumia Bartorillo Advertising, you can ensure a successful app development process. Our team of experts will guide you through every stage, from concept to launch, helping you create a coffee shop app that stands out in the crowded marketplace. Contact us today to kickstart your journey into the world of mobile app development!