30 Top Business Ideas For Women In 2023
Oct 15, 2020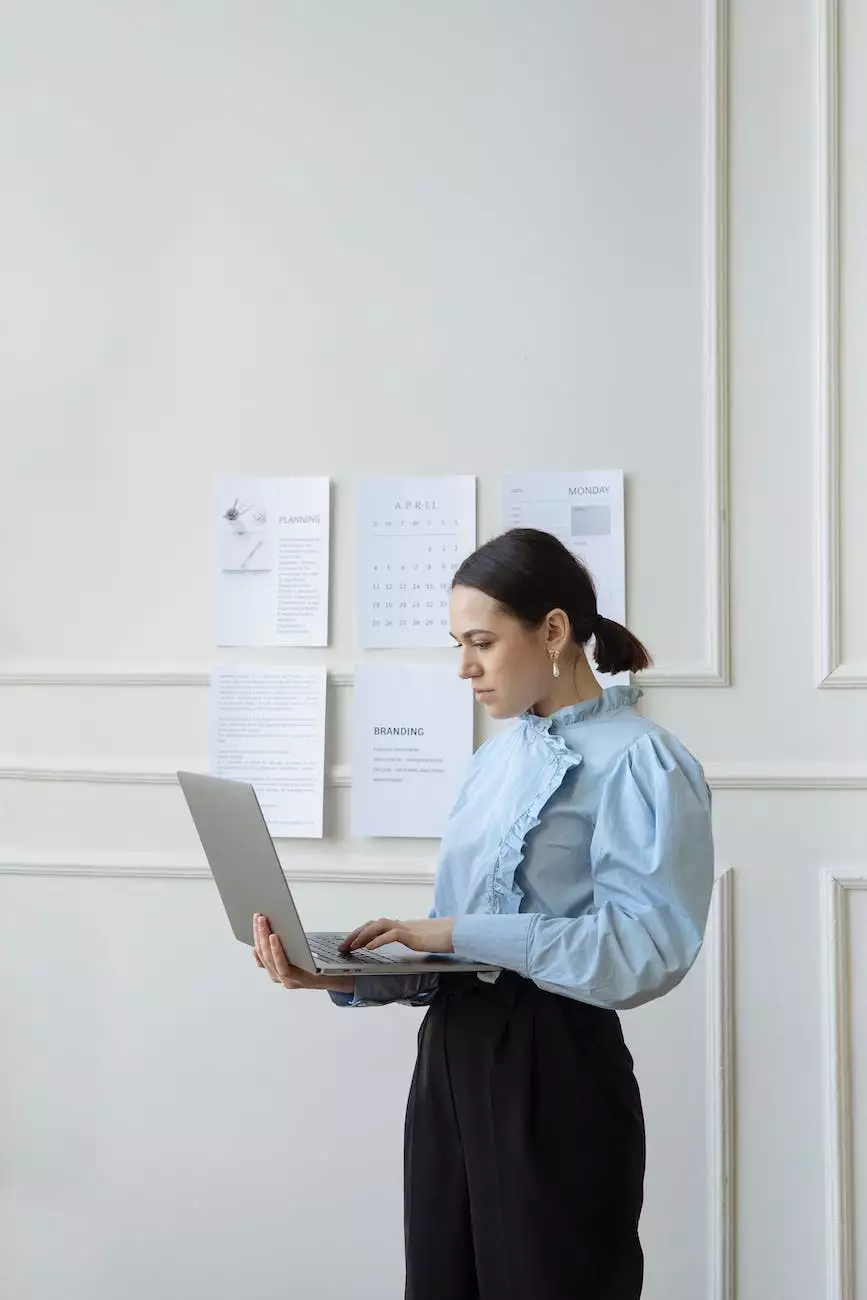 Welcome to Maslow Lumia Bartorillo Advertising's insightful guide on the top business ideas for women in 2023. We understand the importance of women's empowerment in the business world, and we are here to provide you with valuable information on potential business opportunities. Whether you are a seasoned entrepreneur or just starting your journey, we have curated a comprehensive list of innovative ideas tailored specifically for women.
1. Social Media Management
With the rise of social media platforms, businesses are in constant need of professionals who can effectively manage their online presence. A career in social media management allows you to showcase your creative skills while helping companies build their brand image.
2. E-commerce Consultant
Offer your expertise to individuals and businesses looking to establish an online presence. As an e-commerce consultant, you can guide them on website development, product selection, marketing strategies, and more.
3. Event Planning
Take advantage of your organizational skills and attention to detail by starting an event planning business. From corporate events to weddings and parties, there is always a demand for professional event planners.
4. Virtual Assistant
Provide administrative support to busy professionals by offering virtual assistant services. From managing email correspondence to organizing schedules, this business idea allows you to work flexibly from the comfort of your own home.
5. Personal Fitness Trainer
If you have a passion for fitness and enjoy helping others achieve their health goals, consider becoming a personal fitness trainer. Offer personalized training programs and nutrition advice to your clients.
6. Graphic Design
Utilize your creativity and design skills to start a graphic design business. From logo creation to branding materials, businesses are always in need of appealing visuals to enhance their brand identity.
7. Online Tutoring
Share your knowledge and expertise by offering online tutoring services. With the increasing popularity of remote learning, there is a growing demand for virtual tutors in various subjects.
8. Content Writing
If you have a way with words, consider starting a content writing business. Create engaging and informative content for websites, blogs, and social media platforms to help businesses attract and retain their audience.
9. Handmade Crafts
Showcase your creativity by crafting handmade products such as jewelry, home decor, or clothing items. Sell your creations online or at local markets to reach a wider audience.
10. Translation Services
If you are bilingual or multilingual, offer translation services to individuals and businesses. In an increasingly interconnected world, there is a growing need for accurate and reliable translation in various industries.
11. Digital Marketing Agency
Combine your marketing skills with the power of the internet by starting a digital marketing agency. Help businesses improve their online presence through strategic campaigns, search engine optimization, and social media marketing.
12. Mobile App Development
With the booming app market, there is a considerable demand for skilled app developers. If you have programming knowledge, consider starting a mobile app development business and turn innovative ideas into functional applications.
13. Professional Photography
If you have a knack for capturing moments and telling stories through visuals, consider becoming a professional photographer. From weddings to fashion shoots, there are numerous opportunities to showcase your talent.
14. Home Staging
Assist homeowners and real estate agents in preparing properties for sale by offering home staging services. Create appealing and inviting spaces that attract potential buyers and maximize the property's value.
15. Health and Wellness Coaching
Help individuals lead healthier lives by becoming a health and wellness coach. Offer personalized guidance on nutrition, exercise, and overall well-being to help clients achieve their health goals.
16. SEO Consultant
Optimize websites to improve their visibility in search engine results and help businesses attract organic traffic. As an SEO consultant, you can provide valuable insights and strategies to enhance online presence.
17. Virtual Reality (VR) Experience Creator
Take advantage of the growing popularity of virtual reality by creating immersive experiences for businesses or entertainment purposes. From virtual tours to gaming, the possibilities are endless.
18. Home-Based Bakery
If you have a passion for baking, consider starting a home-based bakery. Showcase your delicious creations and cater to customers' custom orders for special occasions.
19. Professional Organizing
Help individuals declutter and organize their homes or offices by offering professional organizing services. Create functional spaces that promote productivity and peace of mind.
20. Life Coaching
Guide individuals in achieving personal and professional success by becoming a life coach. Help clients set goals, overcome obstacles, and unlock their full potential.
21. Interior Design
Combine your creativity and passion for aesthetics by starting an interior design business. Transform spaces into functional and visually appealing environments.
22. Pet Grooming
Provide grooming services to pet owners who want their furry friends to look their best. Create a comfortable and relaxing environment for pets during the grooming process.
23. Apparel Boutique
Curate a collection of fashionable clothing and accessories by starting your own apparel boutique. Stay on top of the latest trends and offer personalized shopping experiences to customers.
24. Eco-Friendly Products
Contribute to a sustainable future by offering eco-friendly products. Whether it's reusable household items or organic beauty products, there is a growing demand for environmentally conscious choices.
25. Online Coaching
Share your skills and knowledge through online coaching platforms. Whether it's business coaching, language lessons, or personal development, online coaching allows you to reach a global audience.
26. Wedding Planner
Help couples plan their dream weddings by becoming a wedding planner. From venue selection to coordinating vendors, ensure that every detail of their special day is flawlessly executed.
27. Social Media Influencer
Build a personal brand and collaborate with businesses as a social media influencer. Share engaging content and connect with your audience to promote products and services.
28. Financial Planning
Offer financial planning services to individuals and businesses, helping them achieve their financial goals. Provide guidance on investments, budgeting, and wealth management.
29. Online Boutique
Start an online boutique and showcase a unique range of clothing, accessories, and lifestyle products. Build a loyal customer base by curating a collection that reflects current trends and individual style.
30. Personal Branding Consultant
Assist individuals in developing a strong personal brand that aligns with their goals and values. Help clients communicate their unique stories and stand out in their respective industries.
These 30 top business ideas for women in 2023 are just the beginning of a world of possibilities. Maslow Lumia Bartorillo Advertising is here to empower women entrepreneurs with expert marketing and advertising services. Contact us today and take your business to new heights!