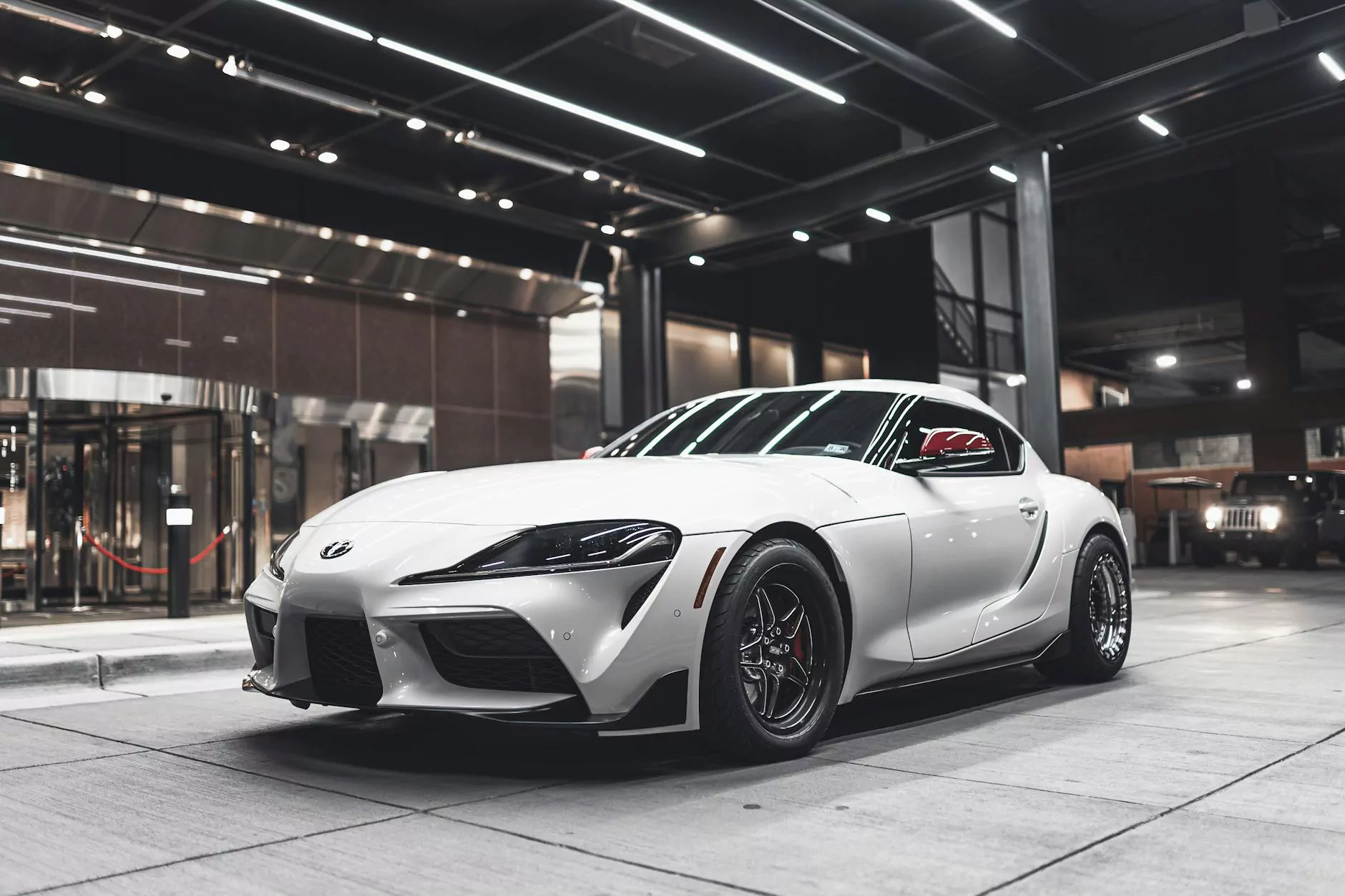 Welcome to Maslow Lumia Bartorillo Advertising, your trusted partner in business and consumer services - marketing and advertising. We are proud to offer high-quality custom WordPress website design in Richmond, VA, catering to businesses of all sizes and industries. With our comprehensive expertise and innovative solutions, we aim to help your business stand out in the digital realm and achieve long-term success.
Why Choose Custom WordPress Website Design?
When it comes to establishing an online presence, having a visually appealing and user-friendly website is crucial. Custom WordPress website design offers a range of advantages that can greatly benefit your business:
Unique and Tailored: By opting for custom WordPress website design, you have complete control over the look and feel of your website. Our team of expert designers will work closely with you to create a website that reflects your brand identity and captures the attention of your target audience.
Scalability and Flexibility: As your business grows, your website needs may evolve. WordPress, being a highly flexible platform, allows for seamless scalability. Whether you need to integrate e-commerce functionalities, add new pages, or make design enhancements, a custom WordPress website can easily adapt to your changing requirements.
Search Engine Optimization (SEO) Friendly: A major factor in achieving online visibility is optimizing your website for search engines. WordPress, with its SEO-friendly framework, provides a solid foundation for implementing various SEO strategies. Our team will ensure that your custom WordPress website is well-structured and optimized, helping you outrank your competitors in search engine results.
Enhanced User Experience: In today's digital landscape, user experience plays a pivotal role in engaging visitors and converting them into customers. Our custom WordPress websites are designed with a focus on usability and intuitive navigation, ensuring a seamless and enjoyable browsing experience for your audience.
Comprehensive WordPress Website Design Services
At Maslow Lumia Bartorillo Advertising, we offer a wide range of WordPress website design services to meet your specific business needs. Our team of skilled designers and developers are dedicated to creating highly functional, visually pleasing, and fully responsive websites. Our services include:
1. Custom Website Design and Development
We believe that every business is unique, and your website should reflect that. Our talented designers will work closely with you to understand your brand, target audience, and business objectives. We will create a custom design that not only captures your brand identity but also aligns with your marketing goals. Our skilled developers will then bring the design to life, ensuring a seamless and high-performing website.
2. Responsive Web Design
In today's mobile-dominated world, having a responsive website is essential. Our team specializes in creating websites that automatically adapt to different screen sizes, providing an optimal viewing experience across all devices, including desktops, tablets, and smartphones. This ensures that your audience can access your website easily, regardless of the device they are using.
3. E-Commerce Website Development
If you're looking to sell products or services online, our e-commerce website development services are tailored to meet your requirements. We can integrate secure payment gateways, implement inventory management systems, and create a user-friendly shopping experience for your customers. With our e-commerce expertise, you can effectively showcase your offerings and drive online sales.
4. Content Management System (CMS) Integration
A robust content management system is essential for managing and updating your website efficiently. We specialize in integrating WordPress, a highly user-friendly CMS, enabling you to easily publish, edit, and organize your website content. With WordPress, you can take control of your website's content without the need for extensive technical knowledge.
Why Choose Maslow Lumia Bartorillo Advertising?
When it comes to custom WordPress website design in Richmond, VA, partnering with Maslow Lumia Bartorillo Advertising offers numerous advantages:
Extensive Experience: With years of experience in the marketing and advertising industry, we possess the knowledge and expertise needed to create highly impactful websites tailored to your business objectives.
Unique Approach: We believe in a personalized approach to website design. Our team takes the time to understand your brand, target audience, and objectives, allowing us to create websites that truly resonate with your customers.
Comprehensive Solutions: We offer a wide range of marketing and advertising services, allowing us to integrate your website seamlessly into your overall marketing strategy. From SEO to social media marketing, we have you covered.
Result-Oriented: At Maslow Lumia Bartorillo Advertising, our focus is purely on delivering results. We aim to drive traffic, increase conversions, and help your business achieve tangible growth through an effective online presence.
Contact us today to discuss your custom WordPress website design needs for your business in Richmond, VA. Let our expertise propel your business forward in the digital realm.