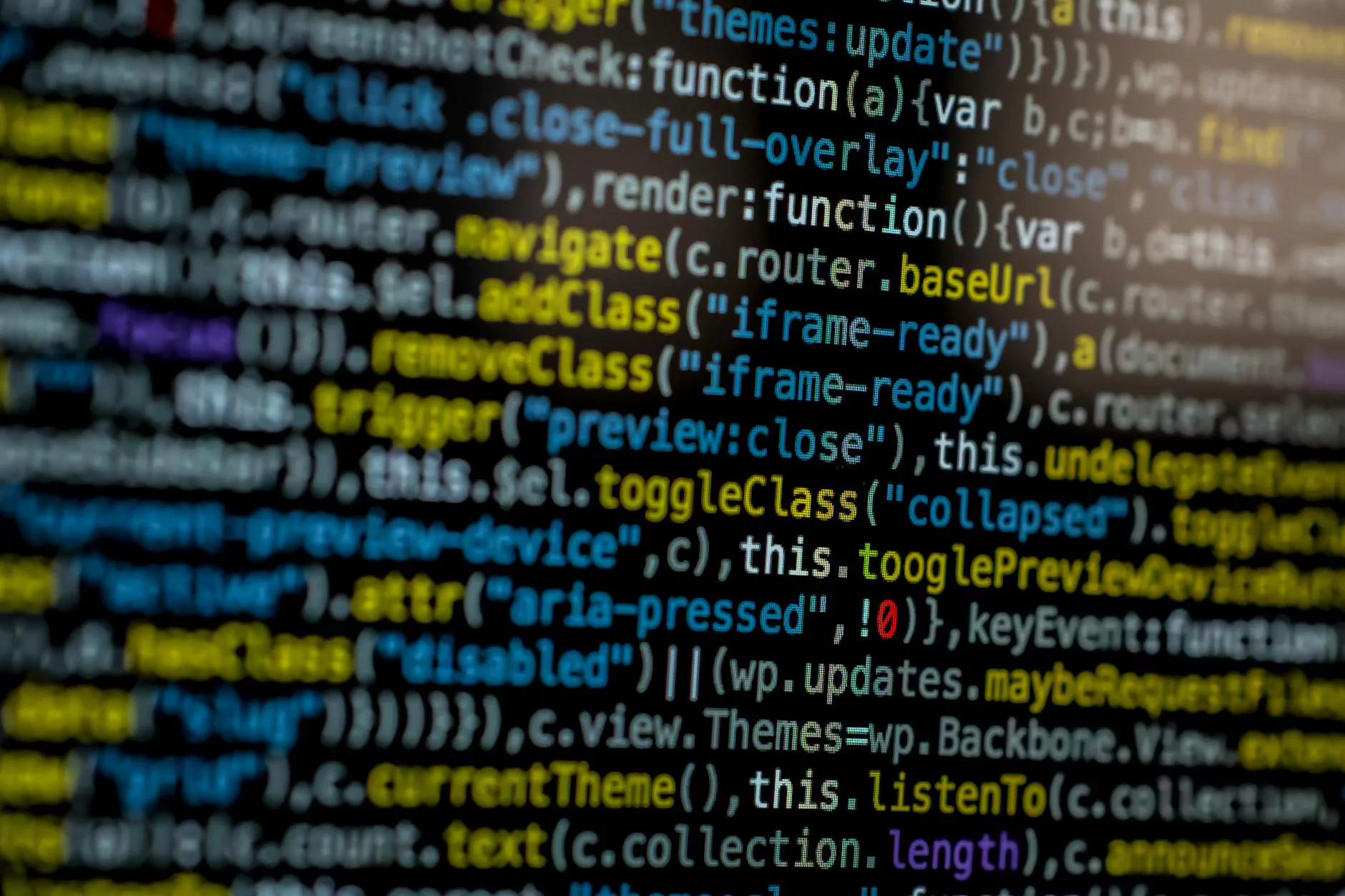 Drive Your Business Forward with Skilled Developers
Looking for dedicated developers to bring your next project to life? Look no further than Maslow Lumia Bartorillo Advertising! With our team of highly skilled and experienced developers, we provide top-notch software development services to help drive your business forward.
Why Choose Our Dedicated Developers?
At Maslow Lumia Bartorillo Advertising, we understand the importance of having a strong online presence and technologically advanced solutions. Our dedicated developers possess the expertise to deliver cutting-edge software tailored to your specific needs. Here are some key reasons to choose our team:
1. Extensive Experience
Our developers have a wealth of experience in the business and consumer services industry, especially in the field of marketing and advertising. They have successfully completed numerous projects, developing innovative solutions for our clients.
2. Specialized Skill Sets
We have developers with diverse skill sets, ranging from front-end and back-end development to mobile app development and UI/UX design. Whatever your requirements may be, our team has you covered.
3. Tailored Solutions
We believe in delivering software solutions that perfectly align with our clients' goals and objectives. Our dedicated developers work closely with you to understand your specific requirements and create customized solutions that meet your unique needs.
4. Agile Approach
Our development team follows an agile approach, ensuring quick and efficient delivery of projects. We value transparency and regular communication to provide you with a seamless development experience.
5. Quality Assurance
Quality is at the forefront of everything we do. Our dedicated developers adhere to stringent quality assurance processes, conducting rigorous testing to ensure that your software is reliable, secure, and performs flawlessly.
6. Timely Delivery
We understand the importance of meeting deadlines. Our team is committed to delivering your project on time, without compromising on quality. With us, you can trust that your project will be completed within the agreed timeframe.
Our Development Services
At Maslow Lumia Bartorillo Advertising, we offer an array of development services to cater to diverse business needs. Here are some of the services we specialize in:
1. Web Development
Our dedicated developers have a strong command over various web development technologies. Whether you need a responsive website, an e-commerce platform, or a custom web application, we can bring your vision to life.
2. Mobile App Development
In today's mobile-driven world, having a mobile app can significantly enhance your business's reach and user engagement. Our developers are well-versed in developing feature-rich, user-friendly, and scalable mobile applications for both iOS and Android platforms.
3. UI/UX Design
User experience plays a crucial role in the success of any software application. Our dedicated developers, along with our talented UI/UX designers, create intuitive, visually appealing, and user-friendly interfaces that ensure optimal user engagement.
4. Software Integration
If you have existing software systems or third-party services that need to be integrated seamlessly, our developers have the expertise to handle complex integrations. We ensure that your software ecosystem works cohesively, allowing smooth data flow and enhanced efficiency.
Contact Us Today
To benefit from our dedicated developers' expertise and drive your business to new heights, get in touch with Maslow Lumia Bartorillo Advertising today. Our team is ready to discuss your project requirements and provide tailored solutions that surpass your expectations. Don't settle for mediocrity - choose excellence!