Google 360 Virtual Tours for Businesses
Dec 4, 2021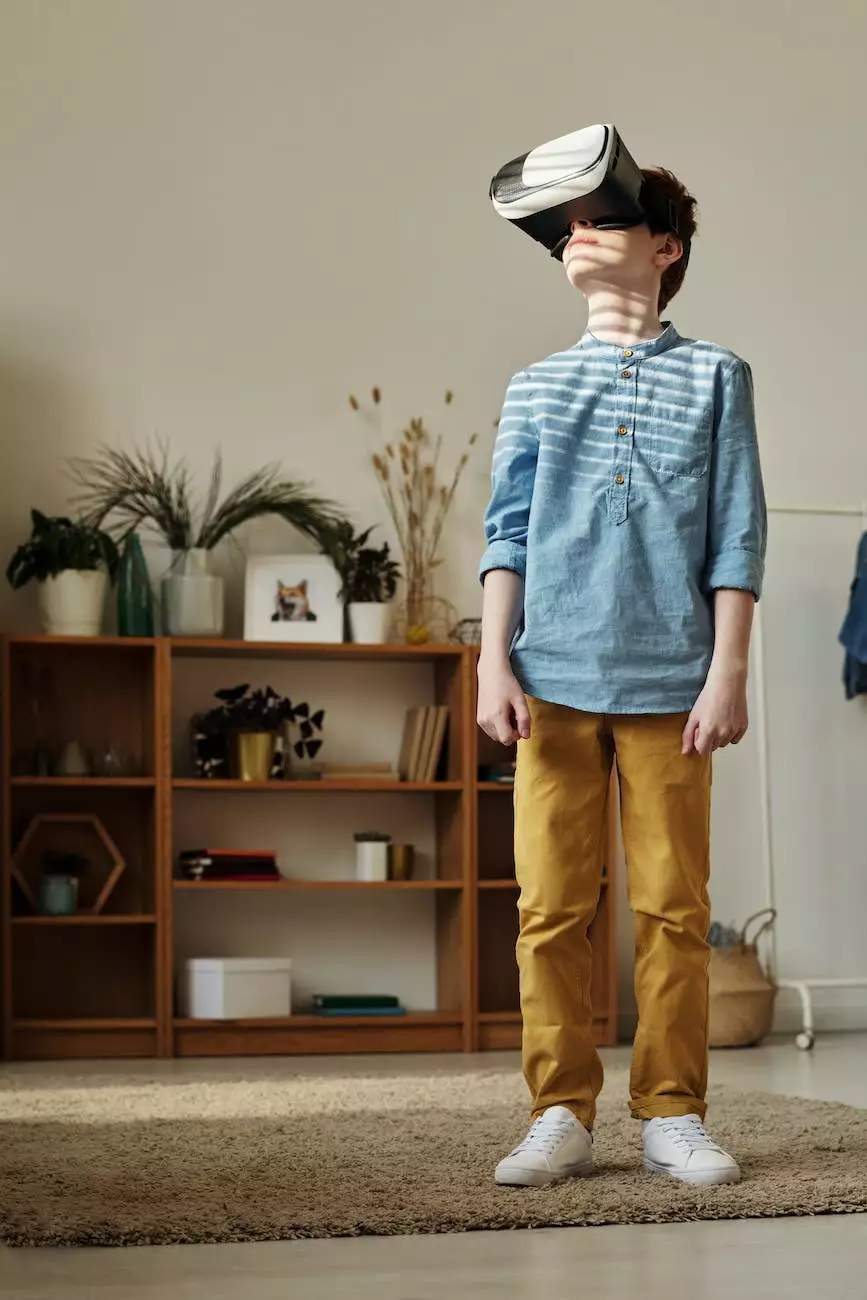 Enhance Your Brand Presence with Google 360 Virtual Tours
As a leading player in the field of marketing and advertising, Maslow Lumia Bartorillo Advertising understands the significance of leveraging cutting-edge technologies to establish a strong online presence for businesses. One such technology that has revolutionized the marketing landscape is Google 360 Virtual Tours.
Immersive Experiences for Customers
A Google 360 Virtual Tour provides an immersive and interactive experience for potential customers by allowing them to explore a location virtually. With stunning high-resolution images and seamless navigation, users can virtually step inside your business and get a real feel for what you have to offer.
Elevate Your Brand's Visibility
By integrating Google 360 Virtual Tours into your digital marketing strategy, you can differentiate your business from competitors and impress potential customers. When users search for products or services related to your industry, your business listing will stand out with captivating imagery, attracting clicks and driving engagement.
Key Advantages of Google 360 Virtual Tours
Let's dive deeper into the benefits this innovative marketing solution offers:
1. Increase Online Engagement
With the ability to explore your business virtually, potential customers can engage with your brand on a deeper level. This immersive experience not only creates a memorable impression but also boosts user engagement and encourages them to spend more time exploring your offerings.
2. Build Trust and Credibility
Google 360 Virtual Tours allow you to showcase your business environment, products, and services in a transparent and authentic way. This transparency builds trust with potential customers as they can visually assess the quality and ambiance of your establishment, enhancing your credibility.
3. Improve Local SEO
Google values rich and relevant content, and integrating a Google 360 Virtual Tour on your website provides exactly that. This rich media content not only enhances the user experience but also increases your chances of ranking higher in local search results, ultimately driving more organic traffic to your website.
4. Drive Foot Traffic
A visually enticing Google 360 Virtual Tour can entice potential customers to visit your physical location. By providing an immersive preview of your business, you can capture the attention of users who are more likely to convert into paying customers, leading to increased foot traffic and sales.
Why Choose Maslow Lumia Bartorillo Advertising?
Maslow Lumia Bartorillo Advertising stands at the forefront of the marketing and advertising industry, constantly pushing boundaries to deliver exceptional results for our clients. Here's why we are the best partner for your Google 360 Virtual Tour needs:
1. Expertise and Experience
With years of experience in marketing and advertising, our team possesses the necessary expertise to create captivating Google 360 Virtual Tours that perfectly align with your brand identity and objectives. We understand the nuances of effective storytelling and how to engage customers through immersive experiences.
2. Tailored Solutions
We understand that every business is unique, and there is no one-size-fits-all solution. Our team takes the time to understand your business requirements and customizes the Google 360 Virtual Tour experience to effectively showcase your brand, products, and services.
3. High-Quality Visuals
We believe in delivering excellence, and our Google 360 Virtual Tours are no exception. Our team of skilled photographers and graphic designers ensure that each tour is visually stunning, capturing the essence of your business and leaving a lasting impression on viewers.
4. Comprehensive Marketing Integration
At Maslow Lumia Bartorillo Advertising, we take a holistic approach to marketing. We not only create exceptional Google 360 Virtual Tours but also integrate them strategically into your overall marketing strategy. From SEO optimization to social media promotion, we ensure maximum visibility for your business.
Contact Maslow Lumia Bartorillo Advertising Today
Ready to take your brand's online presence to new heights with Google 360 Virtual Tours? Contact Maslow Lumia Bartorillo Advertising today and let our team of experts help you transform your business.
Remember, a captivating Google 360 Virtual Tour can make all the difference in outranking your competitors and captivating your target audience. Don't miss out on this powerful marketing tool!