Political Campaigns - Maslow Lumia Bartorillo Advertising
Jun 30, 2020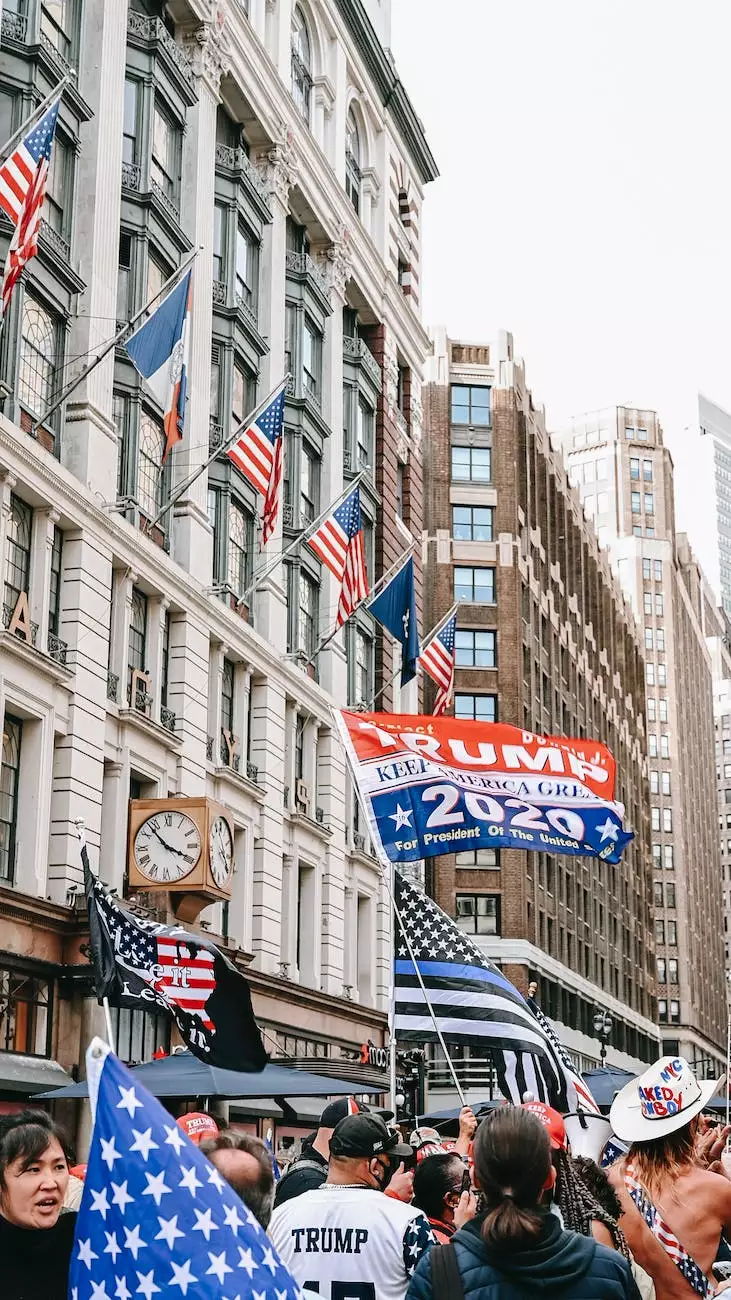 Welcome to Maslow Lumia Bartorillo Advertising, a leading marketing and advertising agency in the Business and Consumer Services industry. Our expertise lies in crafting effective marketing strategies for various sectors, including political campaigns. With our comprehensive campaign services, we help political candidates succeed in the fast-paced world of politics, allowing them to connect with voters and win elections.
Why Choose Maslow Lumia Bartorillo Advertising for Political Campaigns?
When it comes to political campaign advertising, choosing the right agency can make a world of difference. At Maslow Lumia Bartorillo Advertising, we understand the unique challenges and dynamics of political campaigns. Our team of highly skilled professionals combines their expertise in marketing and politics to deliver outstanding results.
Experience and Expertise
With years of experience in the political advertising industry, we have a deep understanding of what it takes to run a successful campaign. Our team has worked with numerous political candidates, providing them with innovative and strategic marketing solutions that resonate with their target audience.
Comprehensive Campaign Strategies
At Maslow Lumia Bartorillo Advertising, we believe in a holistic approach to political campaign advertising. We tailor our strategies to meet the unique needs and goals of each candidate, ensuring maximum impact. From developing compelling messaging to creating visually stunning designs, we cover every aspect of a successful campaign.
Research-driven Targeting
One of our key strengths is our data-driven approach to political advertising. We conduct extensive research to identify the demographics, interests, and behaviors of your target audience. This allows us to create highly targeted campaigns that effectively reach and engage voters, maximizing your chances of victory.
Innovative Digital Solutions
In today's digital age, an effective online presence is crucial for political campaigns. Maslow Lumia Bartorillo Advertising excels in leveraging the power of digital platforms to promote political candidates. From social media marketing to search engine optimization (SEO), we utilize innovative digital tools and techniques to amplify your campaign's reach and impact.
Our Services for Political Campaigns
Our comprehensive range of services is designed to address every aspect of political campaign advertising:
Strategic Messaging
Our team of copywriters and content strategists will work closely with you to craft compelling messages that resonate with your audience. We create persuasive speeches, impactful press releases, and engaging social media content that conveys your vision and values.
Creative Design
Stand out from the competition with our creative design solutions. Our talented designers will create visually stunning campaign materials, including logos, banners, flyers, billboards, and digital assets that capture the attention of voters.
Media Buying
Leave the complexities of media buying to us. We have established relationships with various media outlets, allowing us to negotiate the best rates for your campaign. Our team will strategically place your advertisements across television, radio, print, and digital platforms to ensure maximum exposure.
Online Marketing
With the majority of voters now consuming information online, a strong online presence is essential. Our digital marketing experts will optimize your website and online profiles, ensure effective social media management, and run targeted online advertising campaigns to connect with your audience.
Event Management
Engage directly with voters through well-organized campaign events. Our event management team will handle every aspect, from venue selection and logistics to guest coordination and media coverage, ensuring your events are impactful and successful.
Contact Maslow Lumia Bartorillo Advertising Today
Ready to take your political campaign to new heights? Contact Maslow Lumia Bartorillo Advertising today to discuss your campaign goals and learn more about our services. Let us help you secure victory in your political endeavors!