Business Leadership Profiles From Greek Mythology
Oct 1, 2017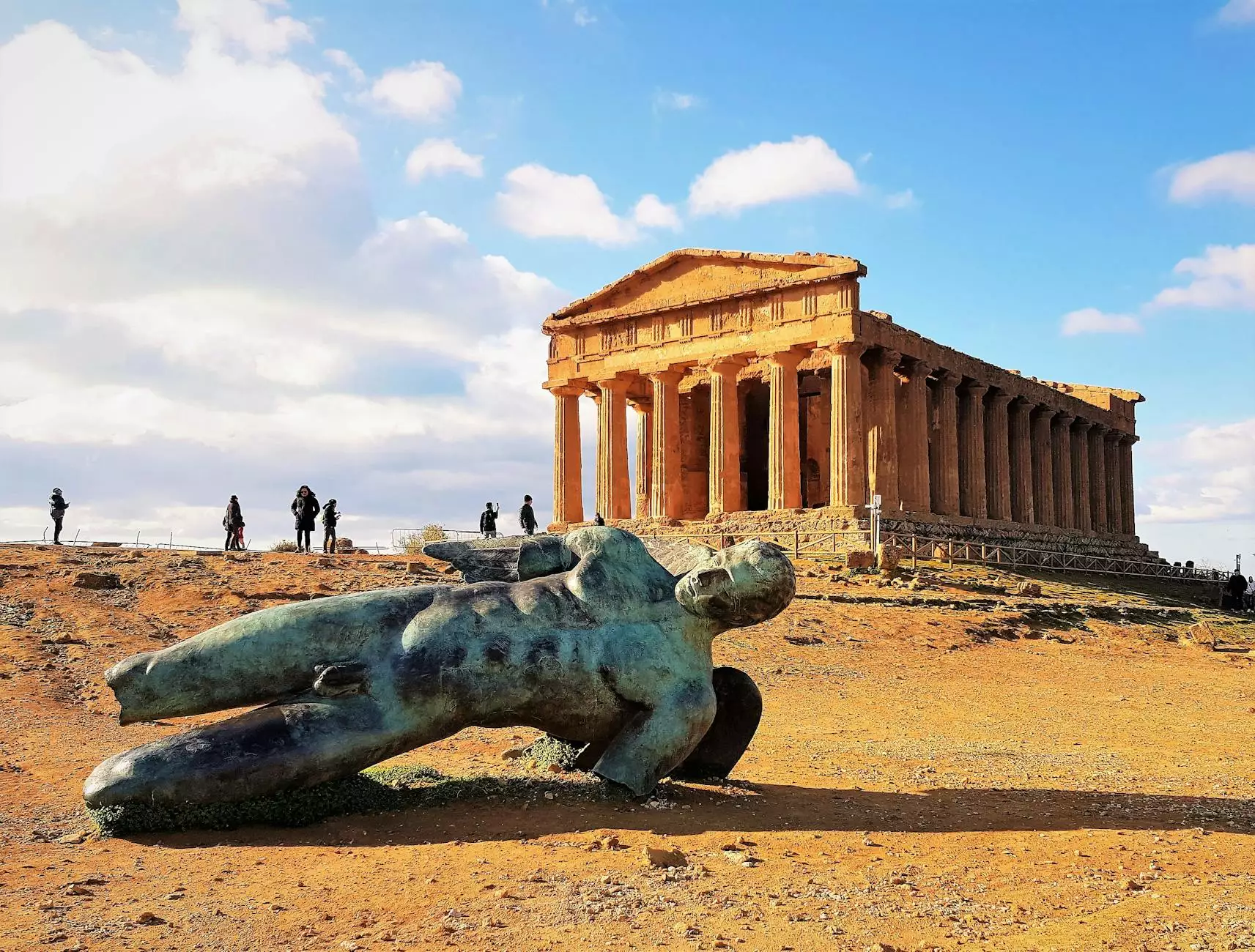 Welcome to the world of Maslow Lumia Bartorillo Advertising, where we dive deep into the realms of Greek mythology to uncover timeless lessons on business leadership. As a prominent name in the industry, we understand the importance of effective marketing and advertising strategies. In this article, we explore how ancient Greek legends can inspire and guide modern business leaders, offering insights that can help you succeed in the dynamic world of business and consumer services.
1. Tenacious Hera: The Ultimate Business Leader
Hera, the queen of the Olympian gods, exhibits remarkable qualities that every business leader should aspire to possess. Known for her determination and unwavering commitment, she symbolizes the essence of tenacity. Just like Hera, successful leaders need to be resilient, ready to overcome challenges and adapt to changing landscapes. They should possess the ability to inspire and motivate their team, fostering a sense of trust and unity.
A. Leading with Authority
Hera's authority over the divine realm reflects the importance of a strong leadership presence in the business world. By establishing clear goals and expectations, a successful leader can guide their team towards achieving great results. This demonstrates authority and helps maintain focus and direction within organizations. Hera's ability to rule with an iron fist, while also displaying empathy and understanding, showcases her versatility as an exceptional leader.
B. Nurturing Relationships
In Greek mythology, Hera is also known for her marriage to Zeus, the king of gods. This relationship highlights the significance of building strong partnerships and alliances in business. A successful leader understands the power of collaboration and values the relationships they form with clients, employees, and stakeholders. Just like Hera, they prioritize open communication, trust, and mutual respect in order to drive successful business outcomes.
2. Athena: The Strategic Visionary
Athena, the goddess of wisdom and strategic warfare, represents the importance of strategic thinking in business leadership. With her unparalleled intellect and tactical mindset, Athena embodies the qualities of a visionary leader. By incorporating Athena's wisdom into your approach, you can gain a competitive edge in the ever-evolving marketing and advertising landscape.
A. Embracing Knowledge and Learning
Athena is widely revered for her extensive knowledge and wisdom. Successful business leaders should constantly seek opportunities to expand their knowledge base, staying ahead of industry trends and advancements. By learning from the past and leveraging new technologies, leaders can make informed decisions that drive business growth. Athena's embodiment of wisdom serves as a reminder to embrace lifelong learning, nurturing intellectual curiosity within organizations.
B. Strategic Planning and Execution
Athena's strategic prowess is exemplified in her role as a strategist in Greek mythology. She assisted heroes in their quests by providing them with invaluable advice and guidance. Similarly, effective business leaders must possess the ability to develop thoughtful strategies and execute them with precision. By aligning organizational goals with strategic initiatives, leaders can steer their businesses towards success, leveraging market opportunities and optimizing resources.
3. Hermes: The Agile Innovator
Hermes, the messenger of the gods, embodies agility, adaptability, and innovation. In the fast-paced world of marketing and advertising, having a leader like Hermes can help your business pioneer breakthrough concepts and stay ahead of the competition.
A. Embracing Change and Agility
Hermes represents the ability to adapt to new circumstances and embrace change. In business, leaders must be agile and flexible, ready to pivot strategies when necessary. This adaptability enables businesses to thrive in highly competitive and dynamic environments. By adopting Hermes' agile mindset, leaders can foster a culture of innovation, encouraging their teams to explore new ideas and embrace emerging technologies.
B. Promoting Creativity and Innovation
Hermes' association with invention and ingenuity emphasizes the importance of creativity in business leadership. Successful leaders encourage and empower their teams to think outside the box, driving innovation throughout their organizations. By promoting a culture that values creativity and nurtures fresh perspectives, leaders can position their businesses as pioneers in the industry, creating new marketing and advertising trends.
Conclusion
The power of Greek mythology transcends time and continues to offer invaluable lessons for modern business leaders. Maslow Lumia Bartorillo Advertising recognizes the significance of drawing inspiration from legendary figures. Through this exploration of business leadership profiles from Greek mythology, we aim to provide you with a fresh perspective on effective leadership in the field of marketing and advertising.
Incorporating the tenacity of Hera, the strategic vision of Athena, and the agile innovation of Hermes can help you unlock your true leadership potential, driving your business towards success. Embracing these qualities will empower you to overcome challenges, make informed decisions, cultivate strategic vision, and pioneer innovative solutions. Let the wisdom of Greek mythology guide you in your journey to becoming an exceptional business leader in the competitive world of marketing and advertising.