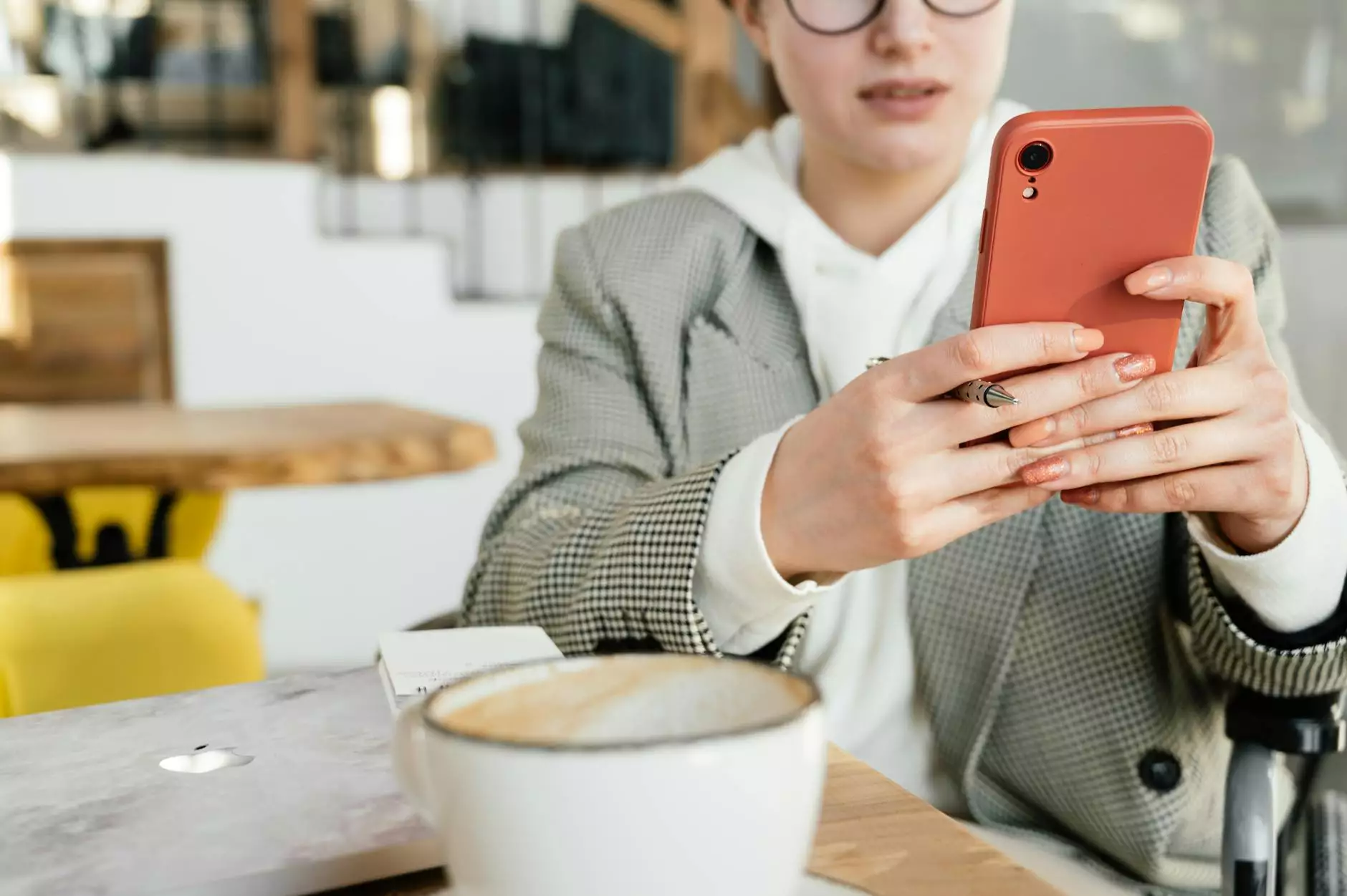 Introduction
Welcome to Maslow Lumia Bartorillo Advertising, your one-stop solution for exceptional online shopping app development. We pride ourselves on being a leading agency in the business and consumer services industry, specifically in marketing and advertising. With our extensive expertise and dedication to delivering top-notch solutions, we can help you outrank your competitors and establish a strong online presence.
Comprehensive Services
At Maslow Lumia Bartorillo Advertising, we offer a wide range of services catered specifically to the online shopping app development needs of our clients. Our team of highly skilled professionals understands the intricacies of this industry and works diligently to deliver tailor-made solutions that meet and exceed your expectations.
1. Ideation and Strategy
Our first step in the development process is to thoroughly understand your business objectives and target audience. By conducting extensive research and analysis, we can formulate a comprehensive strategy that ensures your online shopping app is aligned with your brand identity and effectively reaches your intended users.
2. User Interface Design
A great user interface is essential for a successful online shopping app. Our talented designers create visually stunning and intuitive interfaces, focusing on enhancing the user experience and driving engagement. We utilize the latest design trends and techniques to ensure your app stands out from the competition.
3. App Development and Testing
Our team of experienced developers brings your app to life by utilizing cutting-edge technologies and industry best practices. We follow a rigorous development and testing process to ensure your app functions flawlessly across multiple platforms and devices. Our aim is to deliver a seamless experience to your users, ultimately driving customer satisfaction and retention.
4. Integration and Security
We understand the importance of seamless integration with existing systems and ensuring the utmost security of user data. Our experts handle the integration of various functionalities, such as payment gateways and inventory management, while implementing robust security measures to safeguard sensitive information.
5. App Store Optimization (ASO)
A successful online shopping app requires visibility in the app stores. Our ASO specialists employ data-driven strategies to optimize your app's listing, including keyword research, compelling descriptions, and captivating visuals. We work tirelessly to improve your app's discoverability and drive organic downloads.
6. Ongoing Support and Maintenance
Our commitment to your success extends beyond the development phase. We provide continuous support and maintenance services to ensure your app remains up-to-date, secure, and optimized for performance. Our dedicated team is always available to address any issues and implement necessary updates.
Why Choose Maslow Lumia Bartorillo Advertising?
When it comes to online shopping app development, partnering with Maslow Lumia Bartorillo Advertising offers numerous advantages that can help you outrank your competition:
Unparalleled Expertise: With years of experience in the industry, we have honed our skills and expertise to deliver exceptional results.
Client-Centric Approach: We prioritize understanding your unique business needs and tailor our solutions accordingly.
Cutting-Edge Technologies: We stay updated with the latest trends and technologies to ensure your app remains innovative and competitive in the market.
Proven Track Record: Our portfolio showcases successful online shopping app projects, backed by satisfied clients who have achieved their business goals.
Transparency and Communication: We believe in clear and open communication throughout the development process, keeping you informed and involved every step of the way.
Contact Us Today
If you're ready to take your online shopping app to new heights, reach out to Maslow Lumia Bartorillo Advertising. We'll work closely with you to understand your requirements and deliver an exceptional app that not only meets but exceeds your expectations. Don't let your competitors outshine you – contact us today and let's get started on your online shopping app development journey!