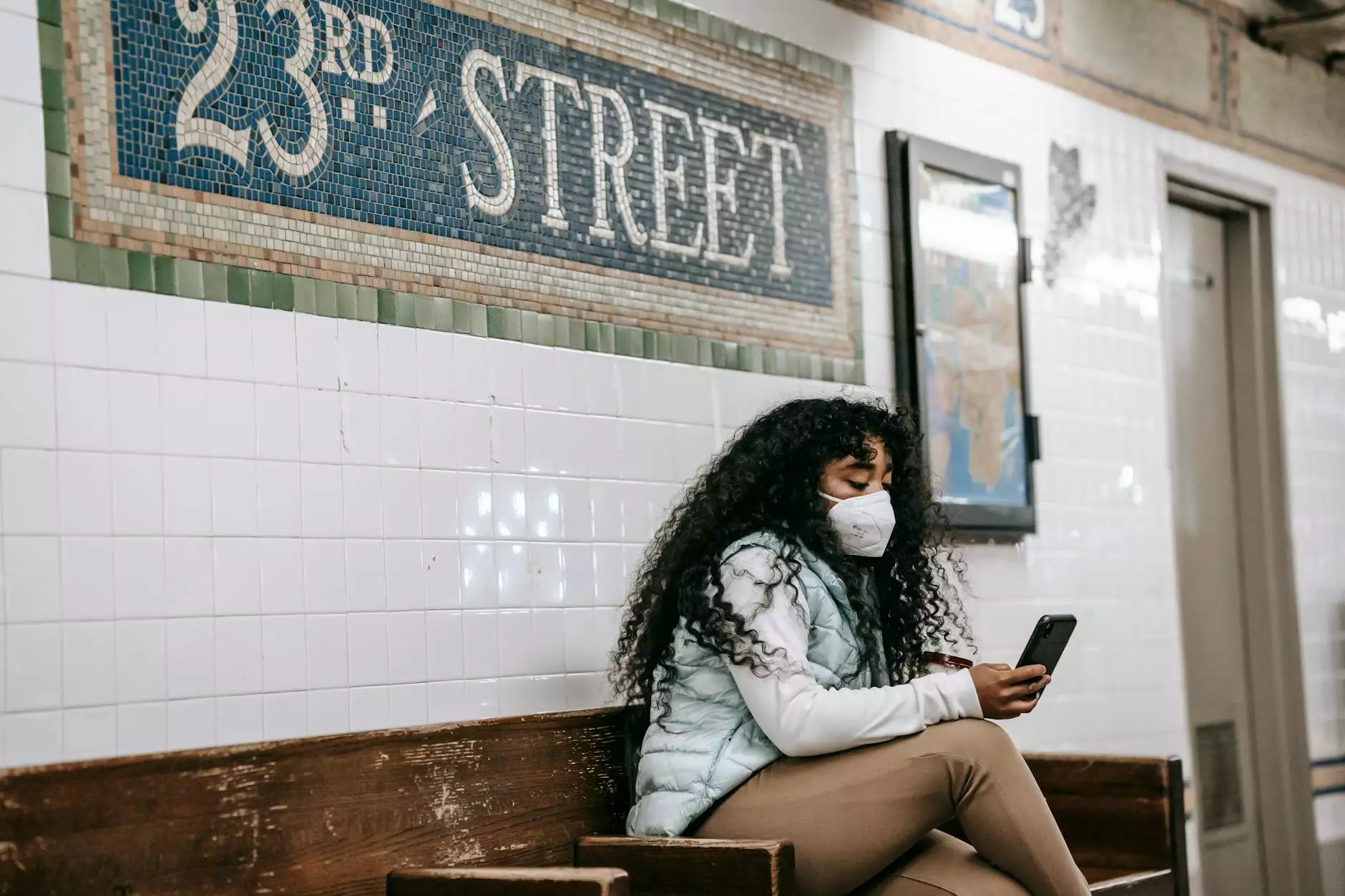 Why Choose Maslow Lumia Bartorillo Advertising?
If you are looking for top-notch mobile app development services in the USA, Maslow Lumia Bartorillo Advertising is your go-to agency. With years of experience in the field of marketing and advertising, we have established ourselves as industry leaders when it comes to creating innovative and user-friendly mobile applications.
Our team of highly skilled developers, designers, and marketers are dedicated to creating apps that not only meet your business objectives but also exceed user expectations. We understand the importance of delivering seamless user experiences and ensuring your app stands out in today's competitive market.
The Importance of Mobile App Development
In today's digital world, mobile apps have become an essential tool for businesses looking to engage with their customers on a deeper level. A well-designed and functional mobile app can help you increase brand awareness, boost customer loyalty, and drive revenue growth.
At Maslow Lumia Bartorillo Advertising, we recognize the significance of mobile app development in driving business success. Our team will work closely with you to understand your unique requirements and develop a customized solution that aligns with your brand's vision and values.
Our Mobile App Development Process
When you choose Maslow Lumia Bartorillo Advertising as your mobile app development company, you can expect a seamless and transparent development process. We follow a systematic approach to ensure that every aspect of your app is carefully crafted and executed.
Discovery Phase: During this initial phase, we conduct in-depth research to understand your target audience, competition, and market trends. This helps us formulate a solid app development strategy tailored to your specific needs.
Design Phase: Our team of designers will create visually appealing and user-friendly interfaces that enhance the overall user experience. We pay attention to every detail, from color schemes to navigation, to ensure your app looks stunning and functions flawlessly.
Development Phase: Our experienced developers will bring your app to life, coding all the necessary features and functionalities. We adopt the latest technologies and industry best practices to ensure your app performs impeccably across various devices and platforms.
Testing Phase: Before launching your app, we conduct rigorous testing to identify and fix any potential glitches or bugs. Our QA team performs comprehensive tests on different devices and platforms to ensure your app delivers a seamless experience to users.
Launch and Maintenance: Once your app is ready to launch, we assist you in deploying it to the relevant app stores. We also provide ongoing support and maintenance services to ensure your app remains up-to-date and optimized for the best possible performance.
Our Mobile App Development Expertise
At Maslow Lumia Bartorillo Advertising, we have extensive expertise in developing mobile apps across various industries and sectors. Our team is well-versed in the latest mobile app development technologies, ensuring we deliver cutting-edge solutions that meet your unique business requirements.
Some of the key areas we specialize in include:
E-commerce Apps: We can help you create feature-rich and user-friendly e-commerce apps that drive sales and enhance customer engagement.
Utility Apps: Whether you need a productivity tool, a fitness tracker, or a weather app, we can develop high-performance utility apps tailored to your specific needs.
Social Networking Apps: Leverage the power of social media with our custom-built social networking apps designed to enhance user connectivity and engagement.
Entertainment Apps: From gaming apps to multimedia streaming platforms, we have the expertise to create immersive entertainment experiences for your target audience.
Contact Maslow Lumia Bartorillo Advertising Today
Ready to take your business to the next level with a cutting-edge mobile app? Contact Maslow Lumia Bartorillo Advertising today and let our team of experts transform your ideas into a reality. We are committed to delivering exceptional results and helping your brand thrive in the digital landscape.
Don't miss out on the opportunity to engage with your customers like never before. Reach out to us now and let's discuss how we can create a game-changing mobile app for your business.