What The Hell Is Blockchain And How Does It Work?
Sep 1, 2021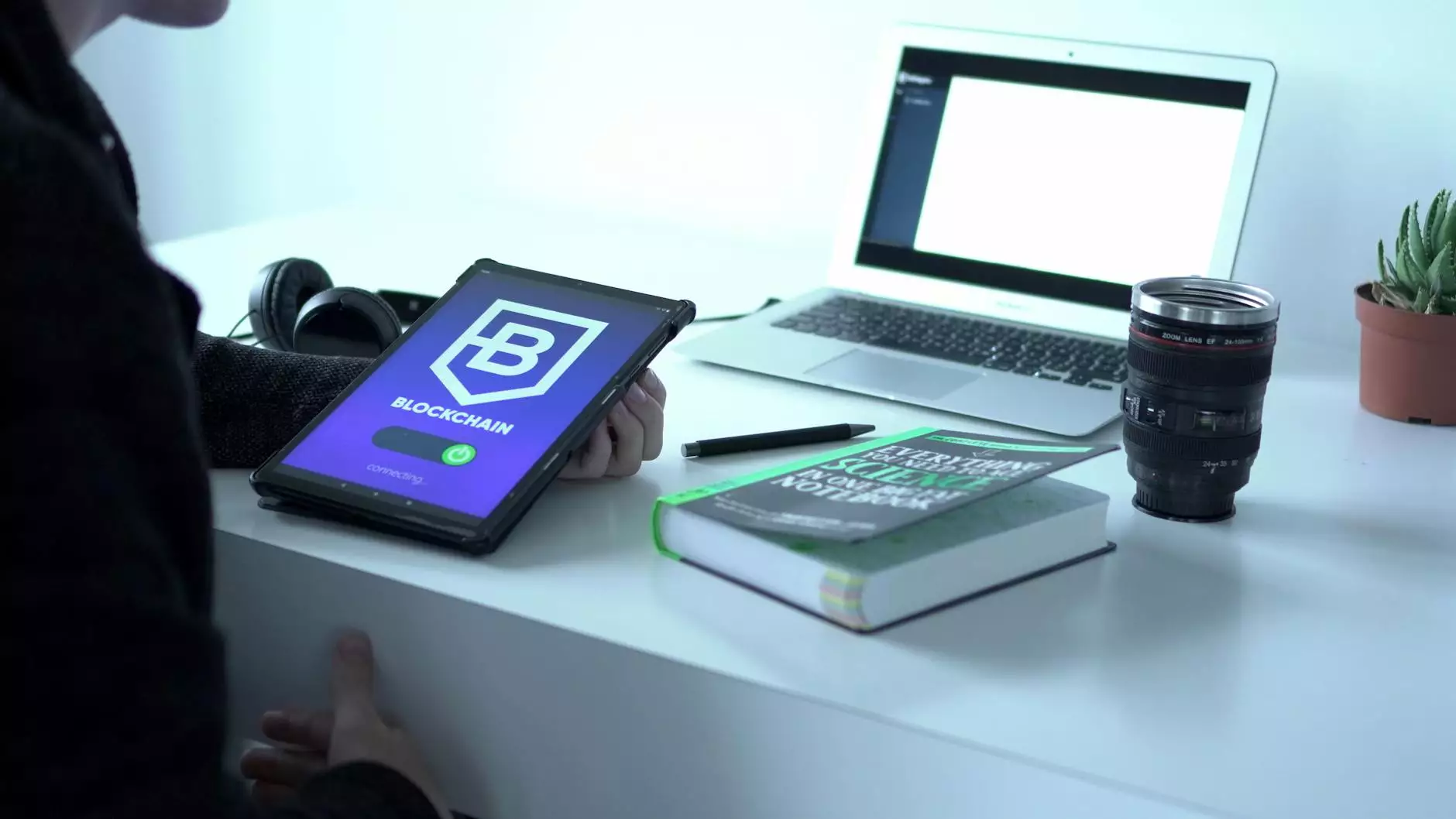 Welcome to the comprehensive guide on understanding blockchain technology. In this article, Maslow Lumia Bartorillo Advertising, a leading marketing and advertising agency in the business and consumer services industry, will demystify the concept of blockchain and its functioning.
Understanding the Basics of Blockchain
Blockchain is a revolutionary technology that has gained significant prominence in recent years. It is essentially a decentralized and immutable ledger that records transactions across multiple computers or nodes, making it highly secure and transparent. Unlike traditional centralized systems, blockchain removes the need for intermediaries, promoting trust, efficiency, and cost-effectiveness.
At its core, blockchain operates through a series of interconnected data blocks, each containing a unique encrypted hash. These blocks are linked together in chronological order, forming an unchangeable chain of information. This feature provides a high level of security, as any alterations made to a block will be evident and rejected by the network.
The Key Components of Blockchain Technology
1. Distributed Ledger: Blockchain's distributed ledger allows every participant to have access to the same information, eliminating the need for a central authority. This feature ensures transparency and prevents the possibility of fraud or tampering.
2. Cryptographic Hashing: Each block in the blockchain contains a unique cryptographic hash, which plays a crucial role in the security and integrity of the system. Any changes made to the data within a block will generate a different hash, alerting the network to potential tampering attempts.
3. Consensus Mechanism: Blockchain networks employ consensus mechanisms to validate and agree upon the accuracy of transactions before they are added to the chain. Popular consensus mechanisms include Proof of Work (PoW) and Proof of Stake (PoS), each with its own advantages and drawbacks.
4. Smart Contracts: Smart contracts are self-executing contracts embedded within the blockchain. They automatically execute predefined actions when specific conditions are met. Smart contracts improve efficiency, reduce costs, and enhance security in various business processes.
Benefits and Applications of Blockchain Technology
Blockchain technology offers numerous benefits across a wide range of industries. Let's explore some notable advantages:
1. Enhanced Security and Data Integrity
As data stored on the blockchain is secured using cryptographic hashing and distributed across multiple nodes, it becomes highly resistant to unauthorized modifications or hacks. This level of security is especially critical for sensitive information like financial transactions and personal data.
2. Improved Transparency and Traceability
Blockchain's transparent nature allows for the tracing of transactions at every stage, making it an ideal solution for supply chain management, provenance tracking, and combating fraud. This technology enables businesses and consumers to verify the authenticity and origin of products or services.
3. Streamlined and Cost-Effective Processes
By eliminating intermediaries and automating certain processes through smart contracts, blockchain technology significantly reduces costs and enhances operational efficiency. This results in faster transaction settlements, reduced paperwork, and simplified record-keeping.
4. Disruption Across Industries
Blockchain has the potential to revolutionize various sectors, including finance, healthcare, real estate, logistics, and more. Its decentralized nature, security features, and smart contract functionalities can streamline processes, reduce fraud, and enable new business models.
Blockchain Applications in Marketing and Advertising Services
Maslow Lumia Bartorillo Advertising harnesses the power of blockchain technology to deliver innovative marketing and advertising solutions. By integrating blockchain into our services, we offer enhanced transparency, trust, and efficiency to our clients.
1. Data Security and Privacy: With blockchain, we ensure the secure storage and management of client data, protecting sensitive information from unauthorized access or tampering.
2. Targeted Advertising: Blockchain enables accurate demographic targeting and ad placement by leveraging encrypted user data and transparent ad tracking. This approach enhances the efficiency of advertising campaigns while maintaining user privacy.
3. Ad Verification: Blockchain technology allows us to verify the authenticity and performance of digital advertisements, combating ad fraud and ensuring greater ROI for our clients.
4. Reward Programs: Utilizing blockchain, we create loyalty and reward programs that provide transparent and secure transactions, enhancing customer engagement and retention.
5. Transparent Analytics: By integrating blockchain into data analytics, we provide our clients with verifiable and accurate insights, allowing for data-driven decision-making and improved campaign performance.
Conclusion
In conclusion, blockchain technology is a game-changer in various industries, including marketing and advertising. Its decentralized nature, enhanced security, and transparent functionality offer numerous benefits for businesses and consumers alike. Maslow Lumia Bartorillo Advertising leverages blockchain to provide innovative solutions, optimize advertising campaigns, and drive business growth.
For more information about our blockchain-powered advertising services, feel free to contact us. Join the revolution and unlock the potential of blockchain in your marketing strategies!