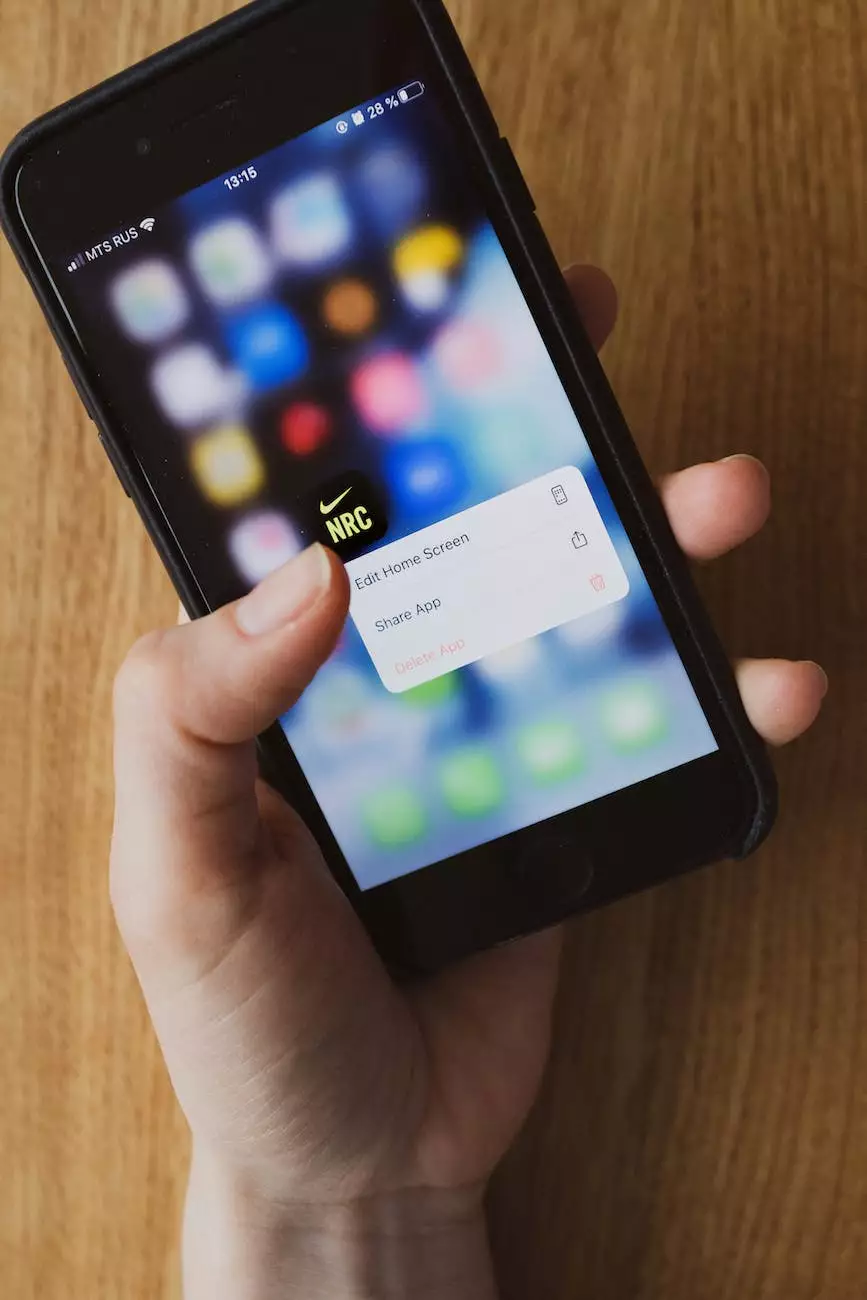 Introduction
Welcome to Maslow Lumia Bartorillo Advertising's insights on the top Android frameworks for mobile app development. As a leading agency in the business and consumer services industry, we understand the importance of leveraging the right tools and technologies to deliver innovative solutions to our clients. In this article, we will explore the key Android frameworks that can help take your mobile app development projects to the next level.
1. Android Jetpack
Android Jetpack is a set of libraries, tools, and architectural guidance provided by Google to simplify Android app development. It offers a comprehensive suite of components that handle common tasks such as UI, navigation, data storage, and more. By utilizing Android Jetpack, developers can reduce boilerplate code, improve app performance, and enhance overall development productivity.
Key features of Android Jetpack include:
LiveData: A data holder class that allows automatic updates to UI components.
ViewModel: Manages UI-related data and provides a lifecycle-aware approach.
Room: Provides an abstraction layer over SQLite for efficient data handling.
Navigation: Simplifies navigation between different app screens.
2. Flutter
Flutter is an open-source UI software development kit (SDK) developed by Google. It allows developers to create natively compiled applications for mobile, web, and desktop platforms from a single codebase. With Flutter, you can build stunning, cross-platform apps with a rich set of customizable widgets and high-performance rendering.
Key benefits of using Flutter for Android app development:
Hot Reload: Instantly see the changes made to the code without restarting the app.
Expressive UI: Flutter provides a wide range of customizable widgets with a beautiful material design.
Fast Performance: Flutter's engine ensures smooth and responsive apps.
Native Experience: Flutter uses platform-specific compilers, making apps indistinguishable from native ones.
3. React Native
React Native, developed by Facebook, is another popular framework for building Android apps. It allows developers to write code in JavaScript and create visually rich mobile applications that look and feel like native ones. React Native leverages the power of React, a popular JavaScript library for building user interfaces, and enables the seamless integration of native components.
Advantages of using React Native:
Code Reusability: Share code between iOS and Android apps, resulting in faster development cycles.
UI Consistency: React Native provides ready-to-use UI components for creating consistent user interfaces.
Third-Party Plugin Support: A vast ecosystem of plugins and libraries allows for integrating various functionalities into your app.
Hot Reloading: Make real-time changes and see them immediately without recompiling the entire app.
4. Xamarin
Xamarin, now a part of Microsoft, allows developers to build Android apps using C#. This framework enables code sharing across multiple platforms, including Android, iOS, and Windows, reducing development time and effort. Xamarin leverages native APIs and UI controls, providing a native-like experience to users.
Core advantages of Xamarin:
Shared Codebase: Write once and run it across multiple platforms.
Native Performance: Xamarin apps provide near-native performance due to their direct access to platform-specific APIs.
Access to Native APIs: Utilize a wide range of platform-specific APIs seamlessly in your app.
Robust Development Environment: Xamarin offers a rich development environment with powerful IDEs like Visual Studio.
Conclusion
In conclusion, choosing the right Android framework is crucial for successful mobile app development. Utilizing frameworks such as Android Jetpack, Flutter, React Native, and Xamarin can significantly enhance your productivity and enable you to deliver high-quality, feature-rich applications to your users.
At Maslow Lumia Bartorillo Advertising, we possess deep expertise in leveraging these frameworks and delivering cutting-edge mobile app solutions. Contact us today to explore how we can help transform your business with our top-notch marketing and advertising services.