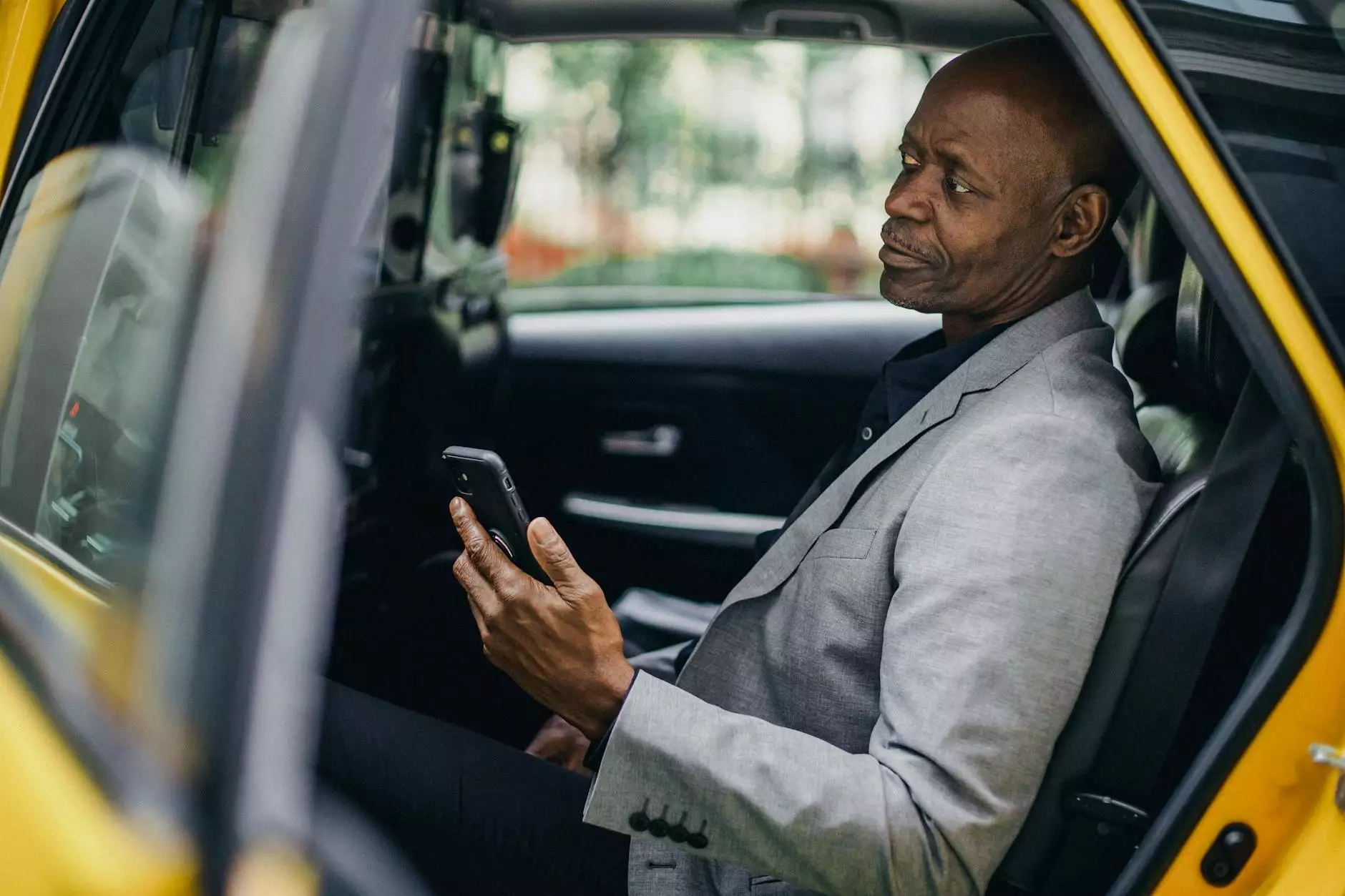 The Importance of a Taxi App Solution for Your Business
In today's digital age, it is essential for businesses to stay ahead of the competition by embracing technological innovations. One such innovation is the development of a taxi app solution. A taxi app solution can revolutionize the way your business operates by providing a convenient and efficient mode of transportation for your customers.
Enhanced Customer Experience and Convenience
With a taxi app solution, your customers can easily book a ride with just a few taps on their smartphones. This eliminates the need for them to wait on the street for a taxi or make a call to a traditional taxi service. The convenience offered by a taxi app solution can greatly enhance the overall customer experience, leading to increased customer satisfaction and loyalty.
Real-Time Tracking and Safety Features
A reliable taxi app solution enables real-time tracking of the vehicle, ensuring the safety of both the driver and the passengers. This feature provides peace of mind to your customers, knowing that they can monitor the progress of their ride and share the details with their loved ones, if necessary. Safety features such as driver ratings and emergency assistance further strengthen the trust customers have in your business.
Efficient Dispatch and Resource Management
Traditional taxi services often struggle with dispatch and resource management. However, with a taxi app solution, these challenges can be mitigated. The app's intelligent dispatch system ensures efficient allocation of available drivers to customer requests, reducing waiting times and maximizing resource utilization. This streamlined process not only benefits your customers but also improves the operational efficiency of your business.
Effective Marketing and Branding
Implementing a taxi app solution for your business opens up new opportunities for effective marketing and branding. The app serves as a platform to showcase your brand, allowing you to customize it with your logo, colors, and promotional content. Additionally, you can leverage various marketing strategies within the app, such as offering discounts, referral programs, and in-app advertisements. These marketing efforts help increase brand visibility and attract new customers.
Competitive Advantage and Business Growth
By adopting a taxi app solution, you gain a competitive advantage in the market. Customers are increasingly seeking convenience and efficiency, and offering them a user-friendly app for their transportation needs sets your business apart from competitors who rely on outdated methods. This differentiation can lead to increased market share, customer acquisition, and ultimately, business growth.
Conclusion
The integration of a taxi app solution into your business operations can substantially benefit both you and your customers. From enhanced convenience and safety to efficient resource management and marketing capabilities, the positive impact is undeniable. Embrace the power of technology and stay ahead of the curve by investing in a comprehensive taxi app solution for your business.