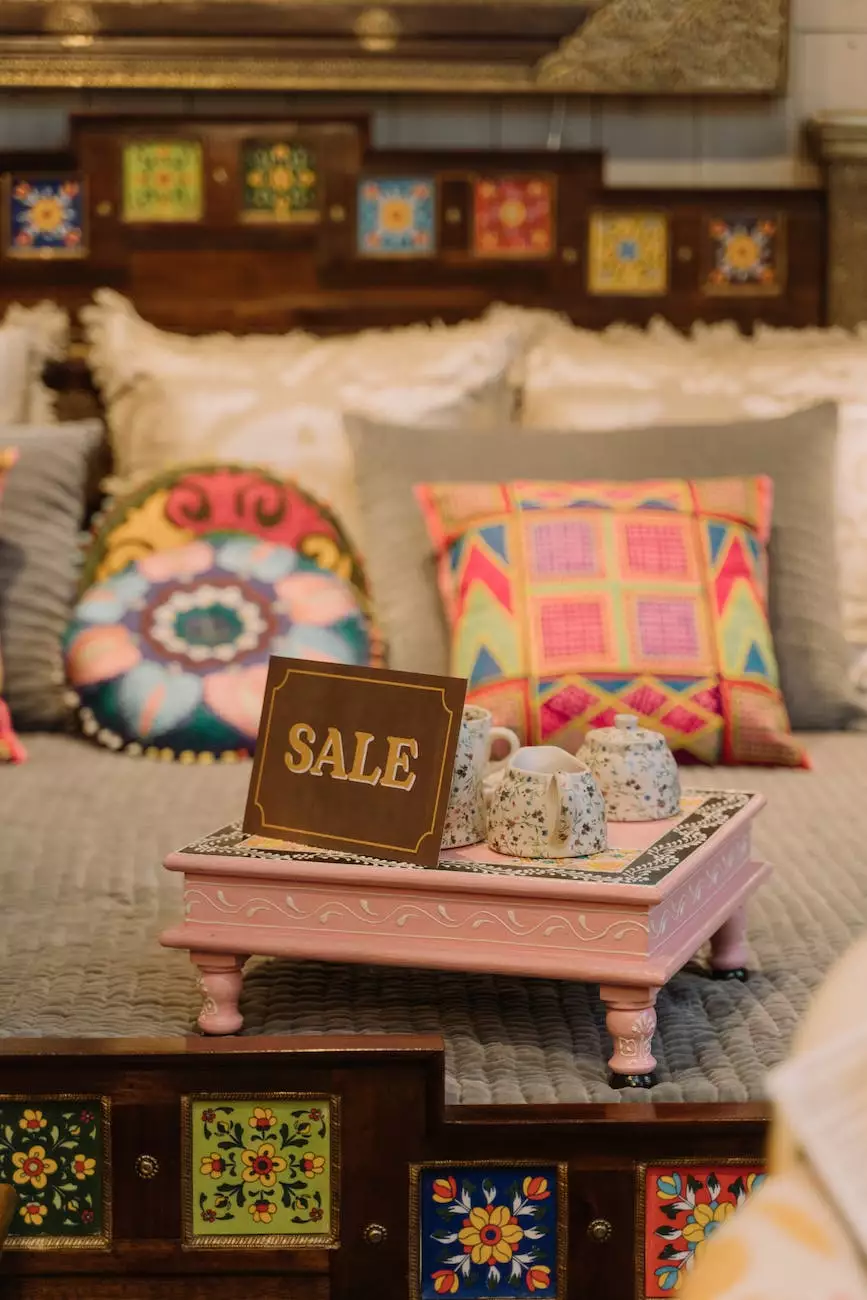 Introduction
Welcome to Maslow Lumia Bartorillo Advertising, your trusted partner in business and consumer services, specializing in marketing and advertising solutions. In this article, we will explore the four most effective strategies to promote your real estate app in 2023 and beyond. With the ever-evolving digital landscape, staying ahead of the competition is crucial. Let's dive in!
1. Optimize Your App Store Presence
Your app's visibility in app stores plays a significant role in driving organic downloads and user engagement. Start by optimizing your app's title, description, and keywords to align with relevant search queries. Conduct thorough keyword research to identify the most popular search terms used by potential users in your target audience.
Additionally, ensure your app's icon, screenshots, and videos are visually appealing, compelling, and effectively showcase its unique selling points. A visually appealing app store presence can significantly increase the chances of downloads and conversions.
1.1 App Title and Description
Crafting a captivating app title is crucial as it directly impacts your app's discoverability. Incorporate relevant keywords while maintaining a concise and memorable title. The description should be informative, highlighting the key features, functionalities, and benefits of your real estate app.
1.2 App Screenshots and Videos
A picture is worth a thousand words, and when it comes to mobile apps, high-quality screenshots and videos can make a world of difference. Utilize visually appealing and informative screenshots to demonstrate the user interface, key features, and benefits of using your real estate app. Incorporate engaging videos to provide a comprehensive overview of your app's functionality and user experience.
2. Leverage Influencer and Social Media Marketing
In 2023 and beyond, influencer marketing will continue to be a powerful tool for promoting your real estate app. Identify relevant influencers in the real estate industry who possess a strong online presence and a substantial following. Collaborating with these influencers can effectively increase your app's exposure to a larger audience.
Furthermore, social media marketing should remain a core component of your promotional strategy. Engage with your target audience through compelling content, interactive posts, and valuable insights. Leverage popular social media platforms, such as Instagram, Facebook, and LinkedIn, to reach potential users and create a strong brand presence.
2.1 Influencer Collaborations
Establish relationships with influencers who have a genuine interest in the real estate industry. Encourage them to showcase your app's features and benefits through engaging content, such as reviews, tutorials, and testimonials. This influencer-driven promotion can significantly boost your app's credibility and drive more downloads.
2.2 Engaging Social Media Content
Create a consistent and engaging social media content strategy that resonates with your target audience. Share industry insights, real estate news, and helpful tips related to buying, selling, and renting properties. Encourage user-generated content by running contests, quizzes, and challenges, fostering a sense of community and interaction among your followers.
3. Implement App Store Optimization (ASO) Techniques
App Store Optimization (ASO) is the process of optimizing various elements of your app store presence to improve its visibility and ranking in app store search results. Effective ASO can drive organic traffic, increase conversions, and maximize app downloads.
Optimize your app's metadata, including title, description, keywords, and category, with relevant and high-converting keywords. Conduct competitor analysis to gain insights into the keywords and phrases used by successful competing apps. Regularly track and analyze your app's performance to make data-driven optimizations.
3.1 Keyword Optimization
Thoroughly research and carefully choose the most relevant keywords for your real estate app. Consider both broad and long-tail keywords that align with your target audience's search intent. Integrate these keywords naturally throughout your app's title, description, and other relevant fields.
3.2 Analyze Competitor Strategies
Identify successful competing apps in the real estate industry and analyze their ASO strategies. Identify the keywords they target, scrutinize their app descriptions, and evaluate their screenshots and videos. Learn from their successes and failures to tailor your ASO approach and gain a competitive advantage.
4. Invest in Paid Advertising
Although organic methods are valuable, paid advertising can fast-track your app's visibility and user acquisition. Consider investing in targeted ads on platforms like Google Ads, Facebook Ads, and YouTube Ads to reach potential users actively searching for real estate apps.
Utilize various ad formats, such as search ads, display ads, and video ads, to effectively communicate your app's unique value proposition. Track and analyze the performance of your ad campaigns to optimize your budget allocation and ensure maximum return on investment (ROI).
4.1 Google Ads
Leverage Google Ads to target users searching for real estate-related keywords. Customize your campaigns to reach potential users in specific locations, demographics, and interests. Utilize compelling ad copy and relevant landing pages to entice users to click and download your app.
4.2 Social Media Advertising
Utilize the powerful targeting options offered by platforms like Facebook and LinkedIn to reach your ideal audience. Create visually appealing and engaging ads that highlight your app's unique selling points. Implement conversion tracking to measure the effectiveness of your social media ad campaigns and make data-driven optimizations.
Conclusion
Promoting your real estate app in 2023 and beyond requires a well-rounded and comprehensive approach. By optimizing your app store presence, leveraging influencer and social media marketing, implementing ASO techniques, and investing in paid advertising, you can establish a strong position in the market and attract a large user base.
At Maslow Lumia Bartorillo Advertising, we specialize in providing top-notch marketing and advertising solutions tailored to the unique needs of businesses in the real estate industry. Let our expertise and experience help you effectively promote your real estate app and achieve your business goals. Contact us today to get started!