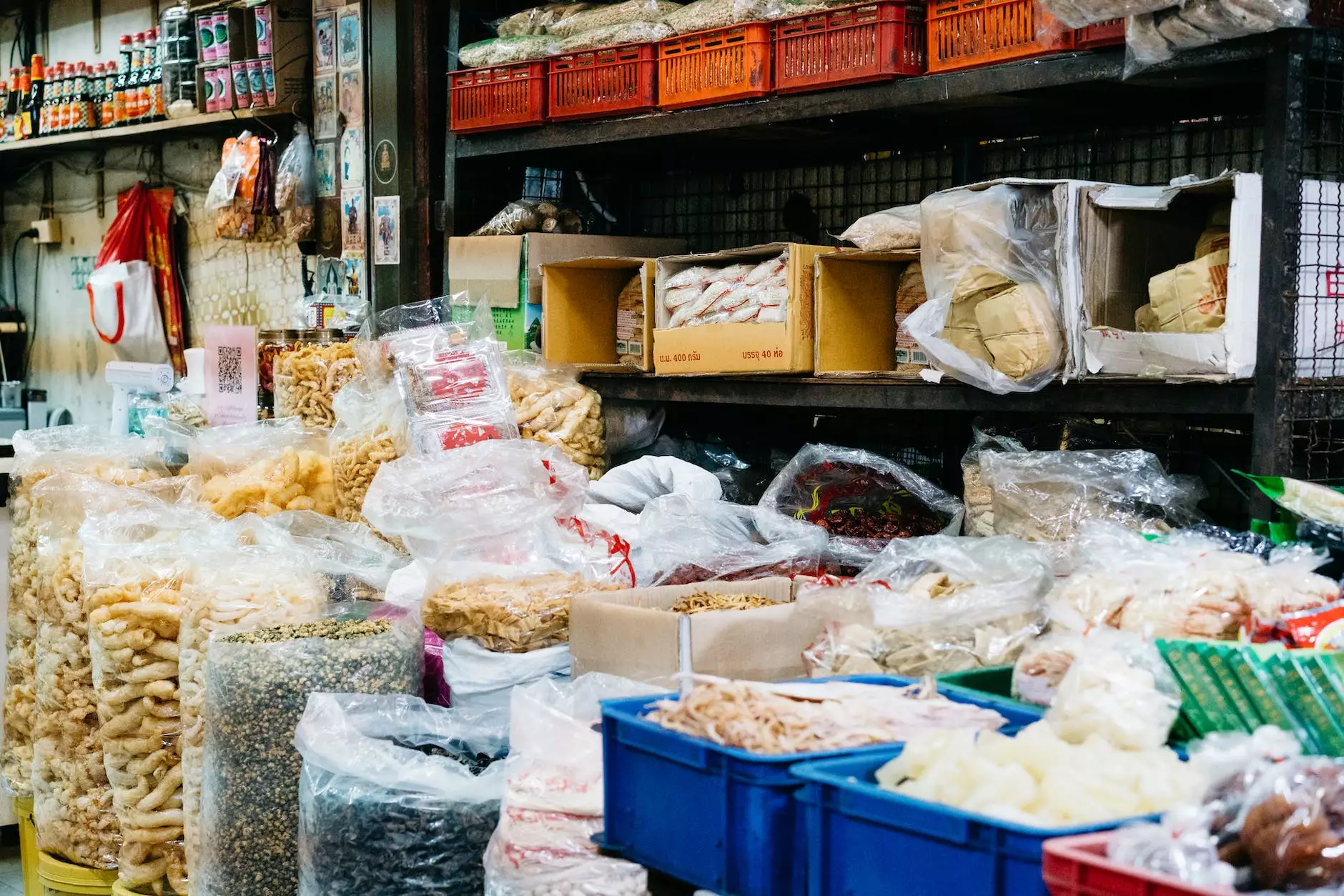 Introduction
Welcome to Maslow Lumia Bartorillo Advertising's comprehensive guide on how to create an e-commerce store and generate sales. In this article, we will provide you with valuable insights and strategies to help your online business flourish. Whether you are a new entrepreneur or an established business looking to expand your reach, our high-end copywriters and SEO experts are here to guide you through the process.
Choosing the Right Platform
When creating an e-commerce store, the first and most crucial step is to choose the right platform. Your platform choice will impact your website's performance, security, scalability, and user experience. There are several popular e-commerce platforms available, such as Shopify, WooCommerce, Magento, and BigCommerce. Each platform has its own set of features, pricing plans, and customization options. Consider factors such as your budget, business requirements, and level of technical expertise before making your decision.
Designing an Engaging Website
The design of your e-commerce website plays a significant role in attracting and retaining customers. A visually appealing and user-friendly website will enhance the overall shopping experience and increase sales. Here are a few design elements to consider:
Responsive Design: Ensure your website is optimized for mobile devices to reach a wider audience.
Intuitive Navigation: Make it easy for users to find products and navigate through your site.
High-Quality Images: Use high-resolution images to showcase your products effectively.
Clear Call-to-Actions: Encourage users to take the desired actions by using concise and persuasive CTAs.
Optimizing Product Descriptions and SEO
To outrank your competitors on Google, you need to optimize your product descriptions and implement effective SEO strategies. Here are some tips:
Keyword Research: Identify relevant keywords and incorporate them into your product descriptions naturally.
Unique and Compelling Content: Write engaging and informative content that sets your products apart from the competition.
Meta Tags: Optimize your meta tags, including title tags and meta descriptions, to provide concise information about your products.
URL Structure: Create descriptive and user-friendly URLs that include relevant keywords.
Site Speed: Optimize your website's loading speed to provide a seamless browsing experience.
Implementing Secure Payment Options
One of the critical aspects of running an e-commerce store is ensuring secure payment options for your customers. Instill trust by integrating reputable payment gateways, such as PayPal, Stripe, or Braintree. Display trust seals, security badges, and SSL certificates to provide customers with peace of mind when making online transactions.
Effective Marketing and Advertising Strategies
No e-commerce store can thrive without effective marketing and advertising strategies. Here are a few strategies to consider:
Social Media Advertising: Leverage the power of social media platforms to target and engage potential customers.
Content Marketing: Create valuable and relevant content to attract and retain customers, improving your search engine rankings.
Email Marketing: Build an email list and utilize automated email campaigns to nurture leads and drive sales.
Influencer Partnerships: Collaborate with influencers in your niche to promote your products and reach a wider audience.
Monitoring Analytics and Performance
Regularly monitoring your e-commerce store's analytics and performance is crucial for identifying areas of improvement and optimizing your strategies. Utilize tools like Google Analytics to track website traffic, conversion rates, and other vital metrics. Make informed decisions based on the data collected to enhance your website's performance and increase sales.
Conclusion
Creating an e-commerce store and generating sales requires careful planning, attention to detail, and consistent effort. By following the strategies and insights provided by Maslow Lumia Bartorillo Advertising, you can establish a strong online presence and outrank your competitors on Google. Remember, building a successful e-commerce store is a journey, and continuous optimization is key to long-term success.