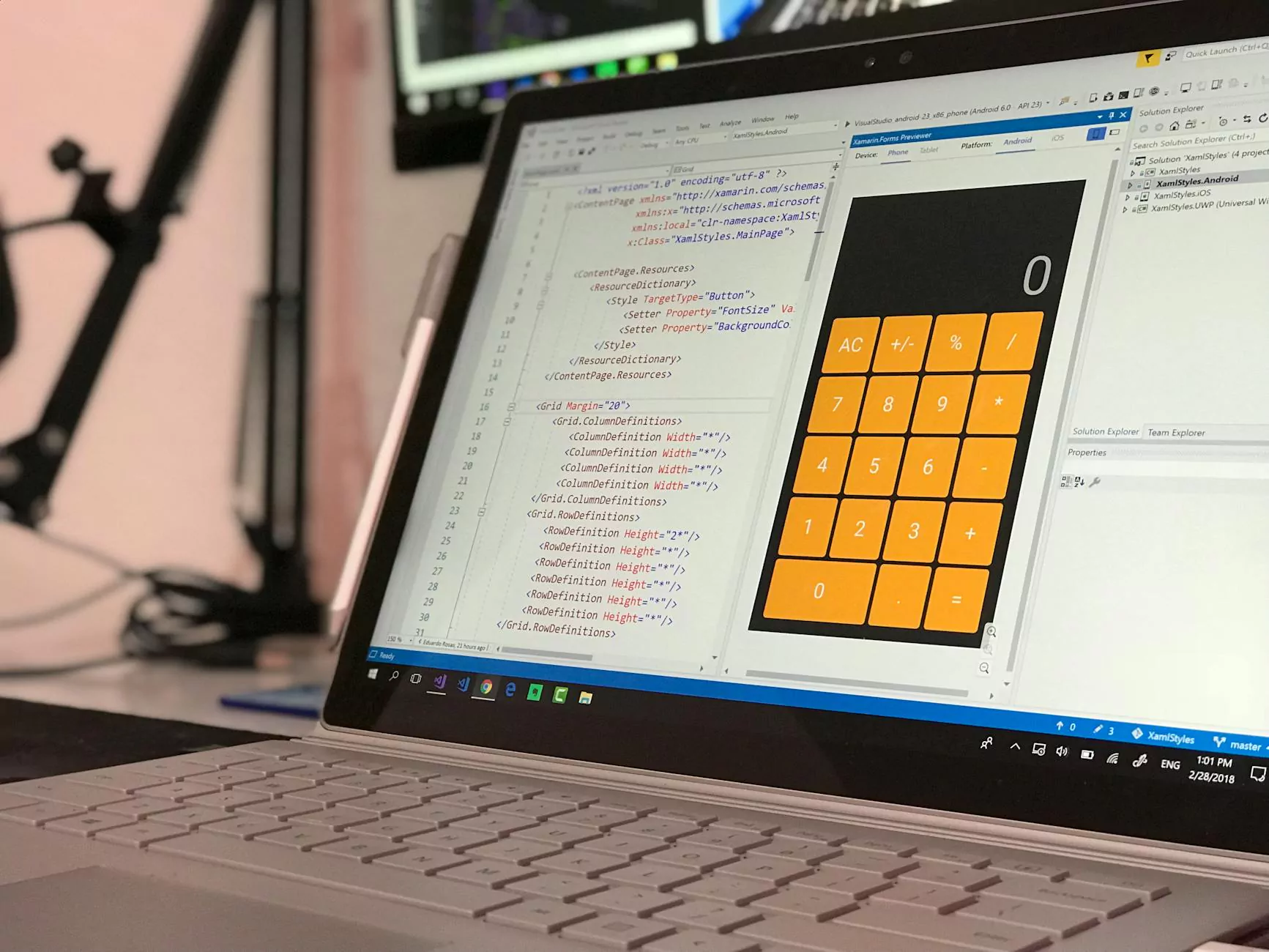 Introduction
Welcome to Maslow Lumia Bartorillo Advertising's extensive guide on survey app development. In today's digital age, businesses realize the importance of gathering feedback from their target audience to improve their products and services. With the advent of mobile technology, survey apps have become an invaluable tool for collecting data efficiently and effectively.
The Benefits of Survey Apps
Survey apps offer numerous advantages over traditional paper-based surveys. By leveraging mobile devices, survey apps provide convenience, higher response rates, and real-time data collection. Businesses can gather insights quickly, make data-driven decisions, and enhance their overall customer experience. Furthermore, survey apps allow for customization and personalization, ensuring a tailored survey experience for each respondent.
Steps Involved in Survey App Development
Building a successful survey app requires careful planning, design, and development. Here are the key steps involved:
1. Define Your Objectives
Before diving into survey app development, it is crucial to clearly define your objectives. Determine what insights you aim to gather from the survey and how they align with your overall business goals. This will help you create an effective survey questionnaire and ensure that the app fulfills its purpose.
2. Identify Target Audience
Understanding your target audience is essential for creating relevant and meaningful surveys. Identify the demographics, preferences, and unique characteristics of your audience to tailor the questions accordingly. This will increase engagement and improve the quality of the data collected.
3. Design a User-Friendly Interface
In survey app development, a user-friendly interface is key to encouraging participation and ensuring a positive user experience. Keep the design clean, intuitive, and visually appealing. Utilize interactive elements, such as sliders and checkboxes, to enhance user engagement.
4. Develop Robust Data Collection Mechanisms
The data collection process must be seamless and efficient. Implement features like skip logic, validation checks, and progress indicators to guide the user through the survey. Additionally, integrate with APIs or third-party tools for easy data syncing and analysis.
5. Ensure Security and Privacy
Data security and privacy are paramount when dealing with sensitive user information. Incorporate robust encryption methods, user authentication, and compliance with relevant data protection regulations. Assure your users that their data will be handled confidentially.
6. Test and Refine
Thoroughly test the survey app before its launch. Conduct trial runs, collect feedback from a sample group, and make necessary refinements based on the insights gained. Regularly update and improve the app to keep up with changing user needs and technological advancements.
7. Analyze and Act on the Data
Once the survey app is live and collecting responses, make use of data analysis tools to derive valuable insights. Visualize the data through charts, graphs, and reports to identify trends, patterns, and areas for improvement. Take action based on the findings to drive business growth and enhance customer satisfaction.
Why Choose Maslow Lumia Bartorillo Advertising for Survey App Development?
At Maslow Lumia Bartorillo Advertising, we specialize in creating innovative and user-friendly survey applications tailored to our clients' unique needs. With our expertise in the field of marketing and advertising, we understand the importance of gathering accurate and actionable data. Our team of experienced developers and designers work closely with clients to deliver high-quality survey apps that exceed expectations.
Contact Us Today
Ready to take your survey efforts to the next level? Contact Maslow Lumia Bartorillo Advertising to discuss your survey app development requirements. We are committed to helping businesses succeed by leveraging the power of technology and data-driven insights.
Conclusion
Survey app development plays a vital role in gathering crucial data to drive business growth and improve customer experience. By following the steps outlined in this extensive guide, you can create a survey app that captures valuable insights and provides meaningful results. Maslow Lumia Bartorillo Advertising is here to support you in developing a user-friendly and powerful survey application that meets your business objectives. Contact us today to get started!