A Nonprofit's Complete Guide to Donor Management Software Development
Dec 27, 2022
Development Partners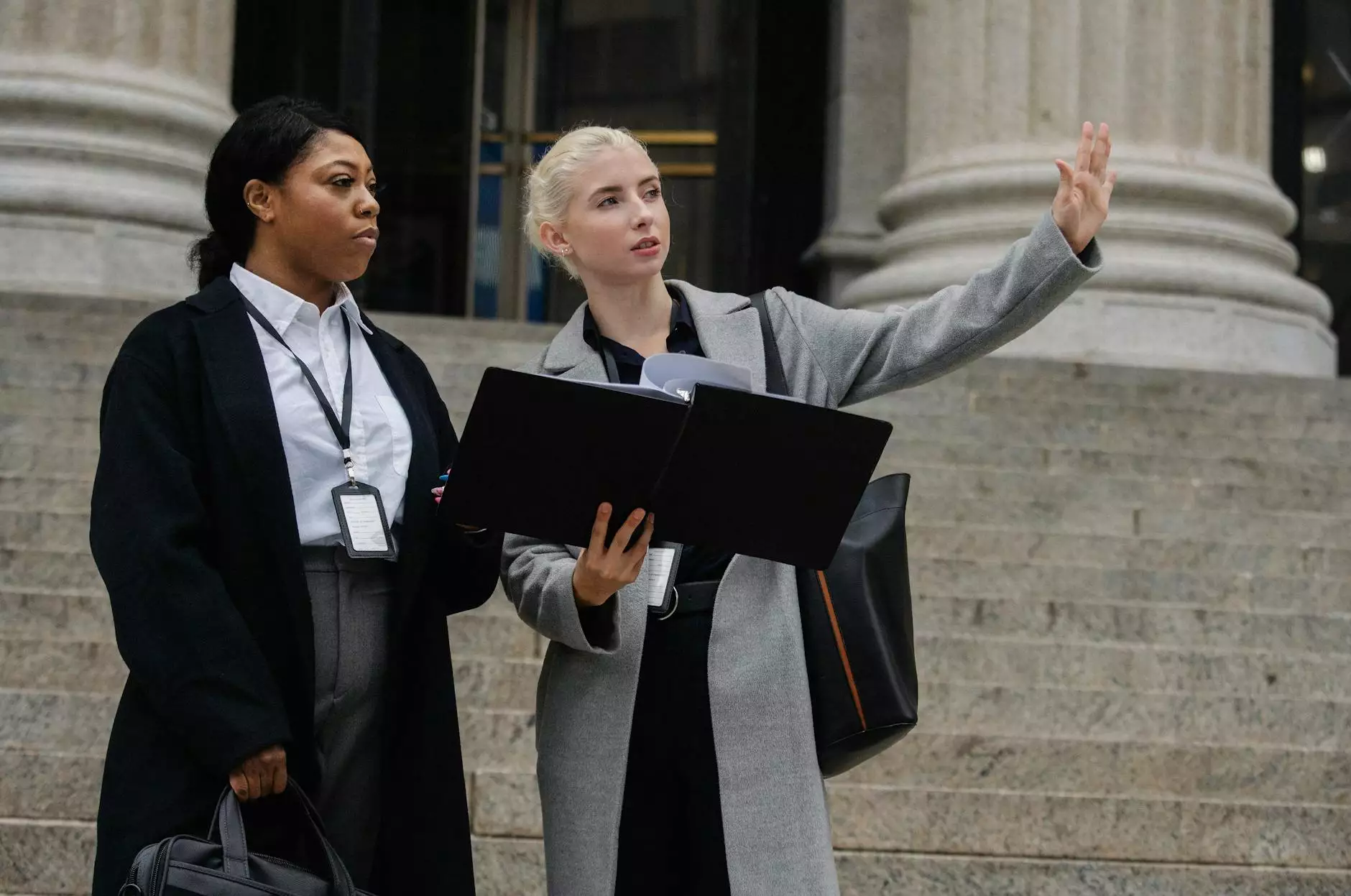 Introduction
Welcome to the comprehensive guide on donor management software development for nonprofit organizations. In today's digital age, leveraging technology is crucial for optimizing fundraising efforts and maximizing donor engagement. This guide aims to provide you with a deep understanding of how donor management software can elevate your organization's capabilities and help you achieve your fundraising goals.
Chapter 1: Understanding Donor Management Software
Donor management software is a powerful tool designed specifically for nonprofit organizations to streamline their fundraising operations, manage donor relationships, and track donation data effectively. With the right software solution tailored to your organization's needs, you can enhance your donor engagement, improve communication, and optimize fundraising strategies.
1.1 Key Features of Donor Management Software
Donor management software offers a wide range of features to help you efficiently manage your donor database, track donations, and analyze fundraising performance. Some key features include:
Donor Database Management: Maintain a centralized database of all your donors, including contact information, donation history, and communication preferences.
Donation Tracking: Easily record and track donations, create customized reports, and gain valuable insights into donation patterns.
Communication Tools: Send personalized emails, newsletters, and event invitations to your donors, fostering stronger relationships and engagement.
Event Management: Plan, organize, and manage fundraising events, including ticketing, attendee tracking, and post-event analysis.
Volunteer Management: Streamline volunteer recruitment, scheduling, and coordination to support your fundraising activities.
Integration Capabilities: Seamlessly integrate with other platforms and systems, such as payment gateways, email marketing tools, and CRM software.
1.2 Benefits of Implementing Donor Management Software
By implementing a comprehensive donor management software solution, your nonprofit organization can experience a range of benefits:
Enhanced Donor Relationships: Effectively manage donor communications and engagement, resulting in stronger relationships and increased loyalty.
Improved Fundraising Efficiency: Automate manual processes, saving time and resources, and enabling your team to focus on strategic initiatives that drive fundraising success.
Data-Driven Decision Making: Analyze donation patterns, track campaign performance, and gain valuable insights to optimize fundraising strategies and maximize donor contributions.
Personalized Donor Interactions: Tailor your communications, messages, and fundraising appeals to each individual donor, increasing the likelihood of meaningful engagement and long-term support.
Increased Fundraising Transparency: Provide donors with accurate records of their contributions, financial statements, and impact reports, instilling trust and transparency.
Chapter 2: Choosing the Right Donor Management Software
Selecting the right donor management software for your nonprofit organization is a critical decision that can significantly impact your fundraising capabilities. To ensure you make an informed choice, consider the following factors:
2.1 Assessing Your Organization's Needs
Before diving into the selection process, evaluate your organization's specific needs and goals. Identify the key functionalities and features that will align with your fundraising strategies and donor engagement objectives. This will help you narrow down your options and focus on software solutions that cater to your unique requirements.
2.2 Researching Software Providers
Perform thorough research on various donor management software providers in the market. Consider factors such as user reviews, customer satisfaction, pricing models, and customer support capabilities. Look for reputable providers with a track record of serving nonprofit organizations and delivering reliable, feature-rich software solutions.
2.3 Demo and Trial
Prioritize software providers that offer demo sessions or free trials. This allows you to explore the software firsthand, evaluate its user-friendliness, and assess whether it meets your organization's needs. Take advantage of these opportunities to ensure compatibility and functionality before making a final decision.
2.4 Cost Considerations
While price should not be the sole determining factor, it is essential to consider your organization's budget when selecting donor management software. Evaluate the pricing models and subscription plans offered by different providers, keeping in mind the long-term benefits and potential return on investment.
Chapter 3: Implementing Donor Management Software Successfully
Once you have chosen the right donor management software for your nonprofit organization, successful implementation is key to maximizing its potential. Consider the following steps to ensure a smooth transition and effective utilization:
3.1 Data Migration and Cleanup
Prioritize data migration and cleanup processes to ensure seamless transfer of your existing donor database to the new software. This includes standardizing data fields, verifying contact information, and removing any duplicate or outdated entries. Investing time in this stage will result in a clean and accurate database for ongoing donor management activities.
3.2 Staff Training and Onboarding
Provide comprehensive training to your staff members to ensure they are well-versed in operating the donor management software. Encourage them to explore various features and functionalities, familiarizing themselves with the new system's capabilities. This will empower your team to utilize the software to its fullest potential and drive fundraising success.
3.3 Communication and Change Management
Effective communication is crucial throughout the implementation process to ensure buy-in from all stakeholders. Clearly communicate the benefits of the new software, address any concerns, and highlight how it aligns with your organization's mission and fundraising goals. Involve key team members in decision-making and change management processes to foster a positive and collaborative transition.
3.4 Ongoing Support and Optimization
Donor management software requires ongoing support and optimization to keep up with evolving needs and technology trends. Regularly assess your organization's requirements, utilize software updates and feature enhancements, and continuously train and educate your team to maximize the software's capabilities and achieve long-term fundraising success.
Conclusion
In conclusion, donor management software development plays a crucial role in enhancing nonprofit organizations' fundraising capabilities and donor engagement. By understanding the key features, benefits, and implementation best practices, you can make an informed decision and leverage technology to drive your fundraising success. Selecting the right software solution, backed by comprehensive training and ongoing support, can empower your organization to build stronger donor relationships, optimize fundraising strategies, and achieve your mission-driven goals.