Get The Most From Facebook Advertising - The Content Group
May 8, 2021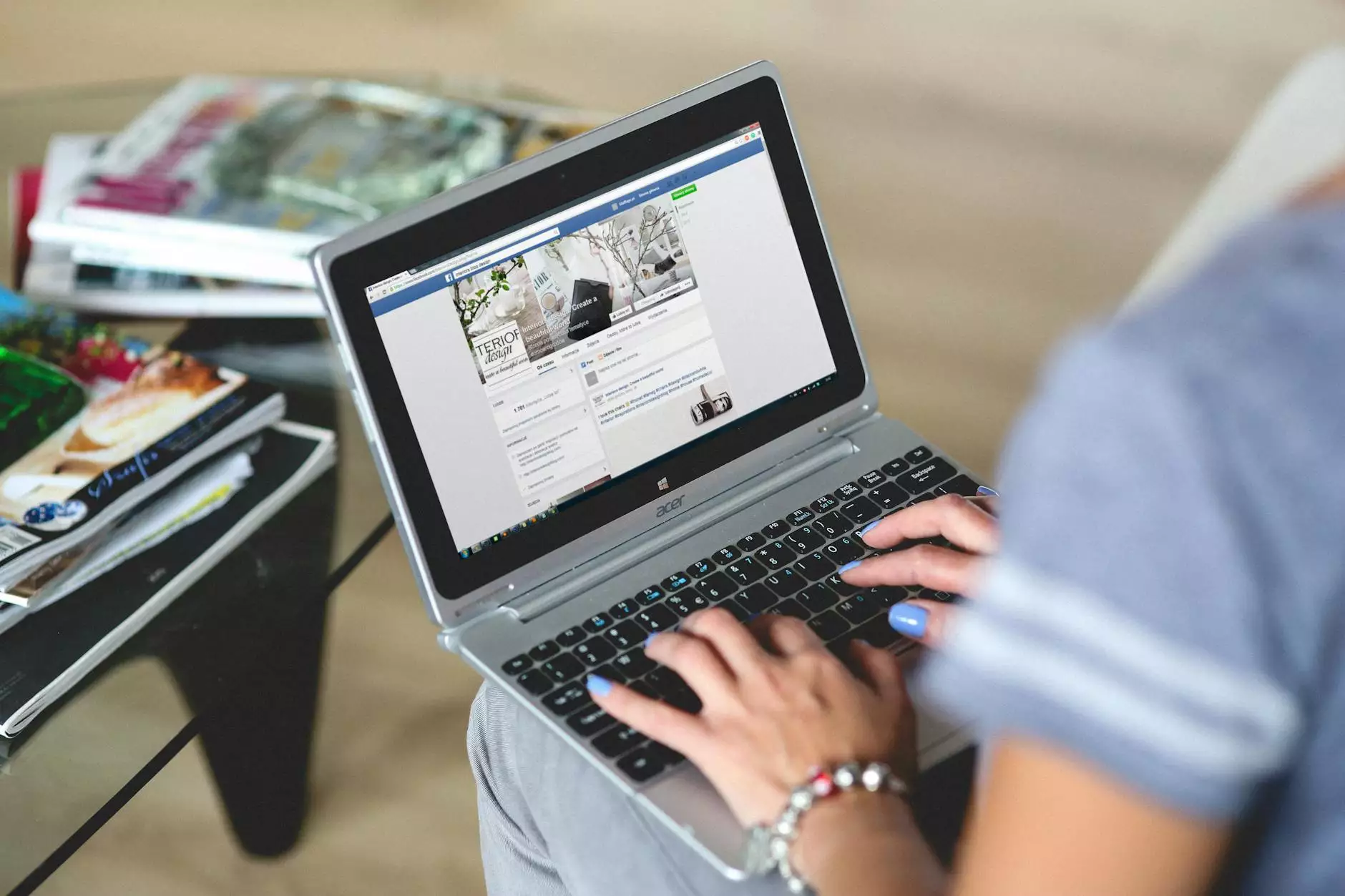 Introduction
Welcome to the ultimate guide on how to leverage the power of Facebook advertising to drive success in your business. In this comprehensive resource, Maslow Lumia Bartorillo Advertising, a leading player in the marketing and advertising industry, will share invaluable tips and insights to help you optimize your Facebook ad campaigns and achieve exceptional results.
Why Facebook Advertising?
Facebook advertising has quickly emerged as one of the most powerful tools for businesses to connect with their target audience and drive conversions. With over 2.8 billion monthly active users, Facebook offers unparalleled reach and targeting capabilities. Whether you're a small local business or a multinational corporation, Facebook ads provide a cost-effective solution to increase brand awareness, drive website traffic, and generate leads.
Establishing Your Facebook Advertising Strategy
1. Clearly Define Your Objectives
Before diving into the world of Facebook advertising, it's essential to define your goals. Are you aiming to boost your sales, increase brand engagement, or drive app downloads? Clearly outlining your objectives will help you create targeted ad content and measure campaign success.
2. Thoroughly Understand Your Target Audience
Effective targeting is the key to successful Facebook advertising. Conduct thorough market research to identify your ideal customer persona and understand their demographics, interests, and online behaviors. This knowledge will enable you to create personalized ad campaigns that resonate with your target audience.
Creating Compelling Ad Content
Now that you have a solid foundation for your Facebook advertising strategy, it's time to focus on creating compelling ad content that captures attention and engages users.
1. Captivating Ad Copy
Your ad copy plays a crucial role in driving conversions. Craft attention-grabbing headlines that incorporate your target keywords and address the pain points of your audience. Use persuasive language to convey the unique value proposition of your product or service.
2. Eye-Catching Visuals
Images and videos have the power to capture the attention of Facebook users scrolling through their newsfeeds. Invest in high-quality visuals that align with your brand aesthetics and effectively showcase your offerings. Use bright colors, clear fonts, and visually appealing layouts to stand out.
3. Compelling Call-to-Action
A strong call-to-action (CTA) motivates users to take the desired action, whether it's making a purchase, signing up for a newsletter, or downloading an e-book. Ensure your CTA is clear, concise, and compelling, guiding users toward the next step in the customer journey.
The Power of Audience Targeting
Facebook's robust targeting options allow you to reach the right people with your ads. Take advantage of the following targeting features to maximize the impact of your campaigns:
1. Detailed Demographics Targeting
Facebook provides an array of demographic targeting options to refine your audience. Specify parameters such as age, gender, location, language, and income level to ensure your ads are seen by the most relevant users.
2. Interest-Based Targeting
Tap into the vast user data on Facebook to target individuals based on their interests, hobbies, and preferences. Aligning your ads with the interests of your target audience enhances their relevance and increases the likelihood of engagement and conversion.
3. Lookalike Audiences
Utilize Facebook's lookalike audience feature to expand your reach to new potential customers who share similar characteristics with your existing customer base. This powerful targeting option helps you find valuable leads and grow your business.
Tracking and Optimizing Performance
To ensure the success of your Facebook advertising campaigns, it's crucial to constantly monitor and optimize their performance.
1. Set up Conversion Tracking
Track the actions users take after clicking on your ads by implementing the Facebook pixel and setting up conversion tracking. This enables you to measure the ROI of your campaigns and make data-driven decisions for improvement.
2. A/B Testing for Continuous Improvement
Test different ad variations, including headlines, visuals, and CTAs, to identify the most effective elements. A/B testing allows you to refine your campaigns over time and optimize your ad spend.
3. Analyze Metrics and Make Informed Decisions
Regularly analyze key metrics such as click-through rates, conversion rates, and cost per acquisition to assess the performance of your campaigns. Use these insights to make data-backed adjustments and allocate your resources where they generate the best results.
Conclusion
Facebook advertising presents immense opportunities for businesses to connect with their target audience, increase brand visibility, and achieve their marketing objectives. By following the expert tips and advice provided by Maslow Lumia Bartorillo Advertising, you can harness the full potential of Facebook ads to drive exceptional results and surpass your competition.
Start Your Facebook Advertising Journey Today
Contact the marketing and advertising experts at Maslow Lumia Bartorillo Advertising to discover how we can elevate your Facebook advertising efforts and help you achieve the best possible ROI. Don't miss out on the immense potential of Facebook marketing – get started today!