Custom Software Development Company
Jul 31, 2022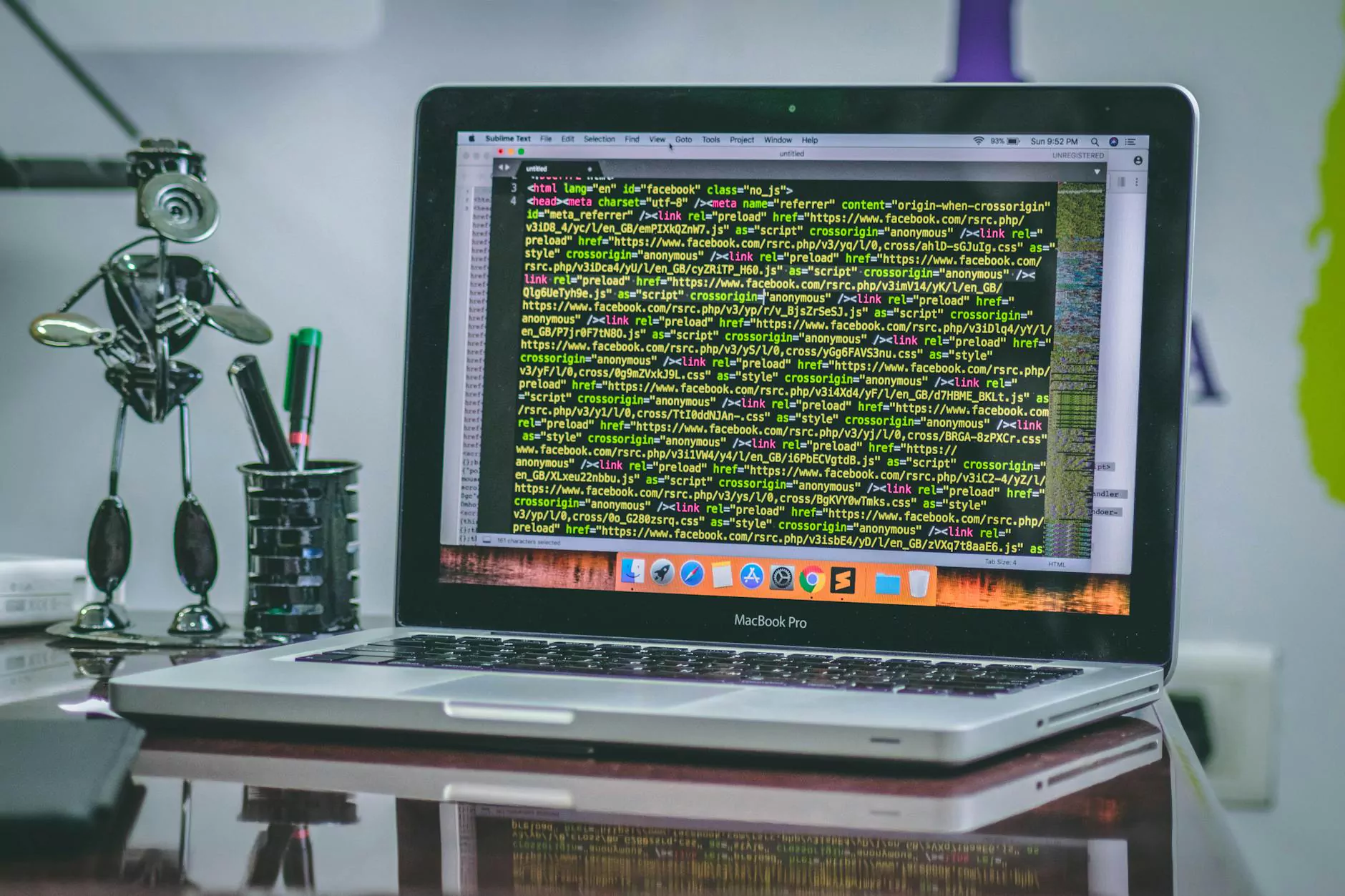 Introduction
Are you searching for the perfect custom software development company to bring your business to new heights? Look no further! Maslow Lumia Bartorillo Advertising is a leading provider in the realm of software development. Our team of talented professionals specializes in creating innovative, high-quality software solutions tailored to your specific business needs. With years of experience and a passion for excellence, we pride ourselves on delivering exceptional results that surpass expectations.
Why Choose Us
Unmatched Expertise
At Maslow Lumia Bartorillo Advertising, we have assembled a team of highly skilled developers, engineers, and designers who are at the forefront of their respective fields. Our experts possess extensive knowledge and experience in custom software development, allowing us to tackle even the most complex projects with ease. Whether you require a simple mobile application or a comprehensive enterprise solution, our team has the skills and expertise to deliver results that will propel your business forward.
Innovative Solutions
We understand that each business is unique, and that's why we believe in providing tailor-made solutions. Our custom software development services are designed to address your specific requirements, ensuring that the end result perfectly aligns with your business goals. We leverage the latest technologies and industry best practices to develop innovative solutions that give your business a competitive edge. By staying ahead of the curve, we help you embrace technological advancements and unlock new opportunities.
Quality and Reliability
Quality is our top priority. We are committed to delivering software solutions of the highest standard that not only meet but exceed your expectations. Our meticulous attention to detail and rigorous quality assurance processes ensure that the end product is flawless in terms of functionality, performance, and security. Moreover, our solutions are built to be scalable and adaptable, allowing your business to grow and evolve without any limitations. With Maslow Lumia Bartorillo Advertising, you can trust that your software is in safe and reliable hands.
Client-Centric Approach
We believe in building long-lasting relationships with our clients, and that starts with understanding your business and its unique challenges. Our client-centric approach ensures that we collaborate closely with you throughout the development process, keeping you informed and involved at every stage. We value your input and strive to incorporate your feedback to create a solution that truly reflects your vision. Our dedication to personalized service and transparent communication sets us apart from other software development companies.
Our Services
Custom Software Development
Our core offering revolves around custom software development. We create bespoke solutions tailored to your specific requirements, ensuring that every aspect of the software aligns with your business objectives. From initial concept and design to implementation and ongoing support, our team is with you every step of the way.
Mobile App Development
In today's mobile-driven world, having a robust and user-friendly mobile application can greatly enhance your customer engagement and streamline your business processes. Our mobile app development services cover all major platforms, including iOS and Android, ensuring that your app reaches the widest audience possible.
Web Development
A professionally designed and optimized website is a powerful tool for attracting customers and driving business growth. Our web development services leverage the latest technologies and industry best practices to create visually stunning and highly functional websites that leave a lasting impression on your visitors.
E-commerce Solutions
Looking to expand your business online? Our e-commerce solutions are designed to help you establish a robust online presence and drive sales. From intuitive user interfaces to secure payment gateways, we ensure that your e-commerce platform delivers a seamless and enjoyable shopping experience for your customers.
Software Integration
Integrating various software applications within your business ecosystem can significantly improve efficiency and productivity. Our team specializes in seamless software integration, allowing different systems to communicate and share data seamlessly, streamlining your operations and minimizing manual effort.
Get in Touch
Ready to take your business to the next level? Contact us today to discuss your custom software development needs. Our team is here to answer any questions you may have and provide tailored solutions that perfectly align with your objectives. With Maslow Lumia Bartorillo Advertising as your custom software development company, your success is our priority.