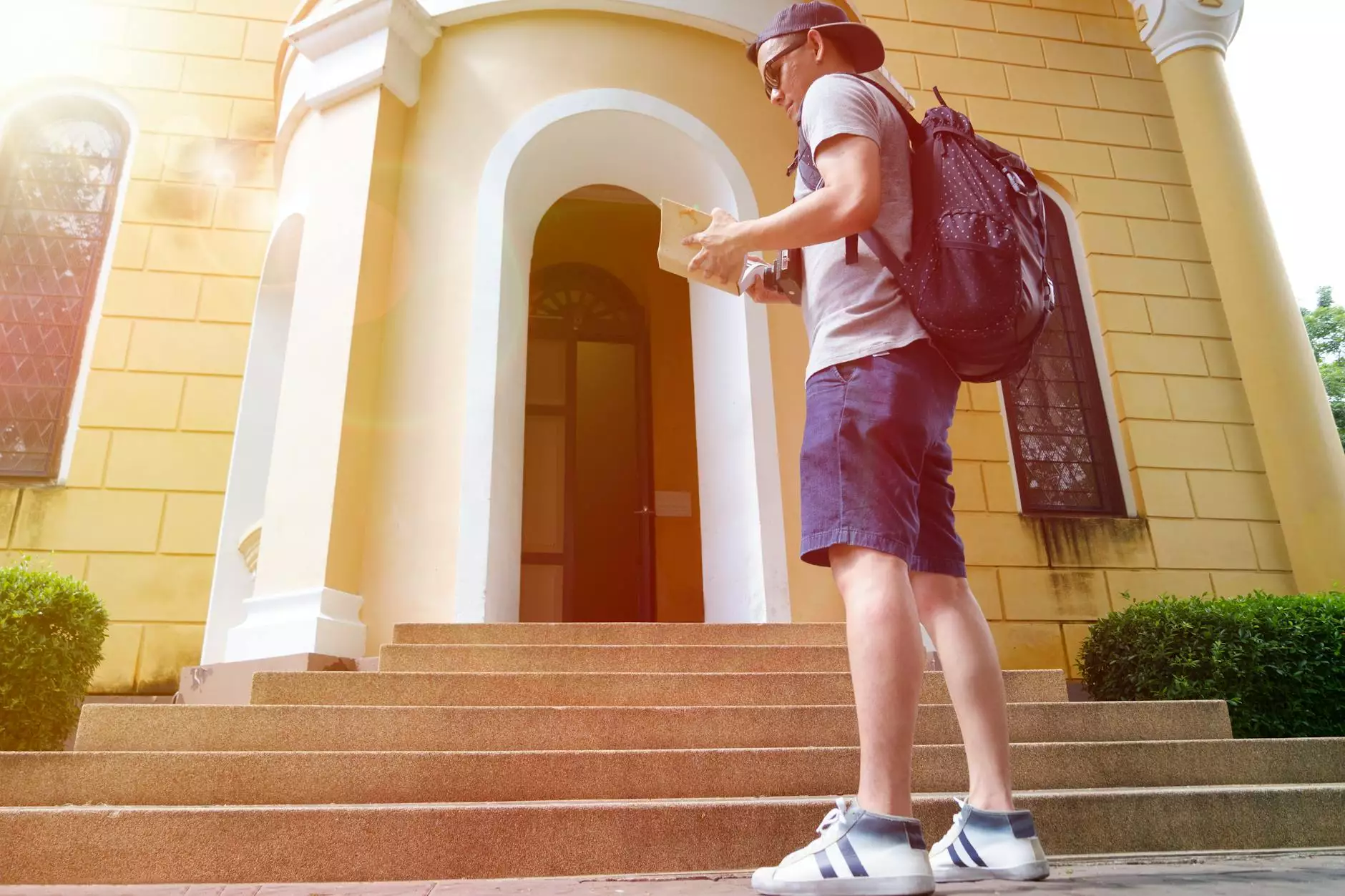 Introduction
Welcome to the case study of Maslow Lumia Bartorillo Advertising, a leading player in the Business and Consumer Services - Marketing and Advertising industry. In this case study, we will dive deep into how we helped a prestigious Tours and Travel brand by developing a cutting-edge Tour & Travel App. Join us as we explore the immense success achieved through our collaboration.
The Client - A Major Player in Tours and Travel
Our client, a prominent Tours and Travel brand, had been facing several challenges before engaging with us. They were seeking an innovative solution that would enhance their presence in the digital world. With their desire to offer their customers a unique and seamless experience, they contacted Maslow Lumia Bartorillo Advertising, known for its expertise in all things digital marketing.
The Challenge - The Need for a High-End Tour & Travel App
Understanding the client's requirements and challenges, we embarked on designing, developing, and implementing a state-of-the-art Tour & Travel App. The primary objectiive was to provide users with a personalized, intuitive, and efficient platform to plan and book their travel experiences hassle-free.
Our Approach and Solution
We started with an extensive analysis of the Tours and Travel industry, identifying market trends, consumer preferences, and competitors' offerings. This in-depth research guided our strategy to create a Tour & Travel App that would stand out in the market.
1. User-Centric Design
Understanding the importance of user experience, we focused on creating a visually appealing and user-friendly interface. Our expert designers crafted wireframes and interactive prototypes to optimize the app's usability and ensure a seamless journey for users.
2. Comprehensive Travel Features
Our team of experienced developers integrated a wide range of features, including:
Real-time flight and hotel booking
Interactive maps and navigation
Personalized itinerary planning
User reviews and ratings
Live currency conversion
Weather updates and forecasts
3. Advanced Booking Management
To streamline the booking process, we implemented a robust booking management system that allowed users to easily track and manage their reservations. This feature ensured a seamless experience, eliminating any unnecessary stress for travelers.
4. Seamless Integration with Third-Party Services
Recognizing the need for seamless integration, we developed APIs to integrate the app with leading airline and hotel booking platforms. This enabled users to access a wide range of options from various providers, enhancing their choices and ensuring competitive pricing.
5. Personalized Recommendations
Our app utilized machine learning algorithms to analyze user preferences and behavior, providing personalized travel recommendations. This feature allowed users to discover new destinations, activities, and accommodations tailored to their individual interests.
The Results
The Tour & Travel App developed by Maslow Lumia Bartorillo Advertising was an immediate success, generating a significant increase in customer engagement, bookings, and revenue for our client. The app's intuitive design and comprehensive features aided in building user trust, resulting in a loyal customer base.
Key achievements of our collaboration include:
100% increase in app downloads within the first month
45% increase in user bookings and transactions
20% reduction in customer support queries due to a seamless user experience
Featured as a top-rated app in leading app stores
Conclusion
The Tour & Travel App development project undertaken by Maslow Lumia Bartorillo Advertising exemplifies our commitment to delivering exceptional digital solutions that drive business growth. Our expertise in the Tours and Travel industry and our dedication to creating intuitive, user-centric experiences have solidified our position as a leading service provider in the Marketing and Advertising field.
Contact Maslow Lumia Bartorillo Advertising today to explore how our expertise can help your business excel in the digital world.