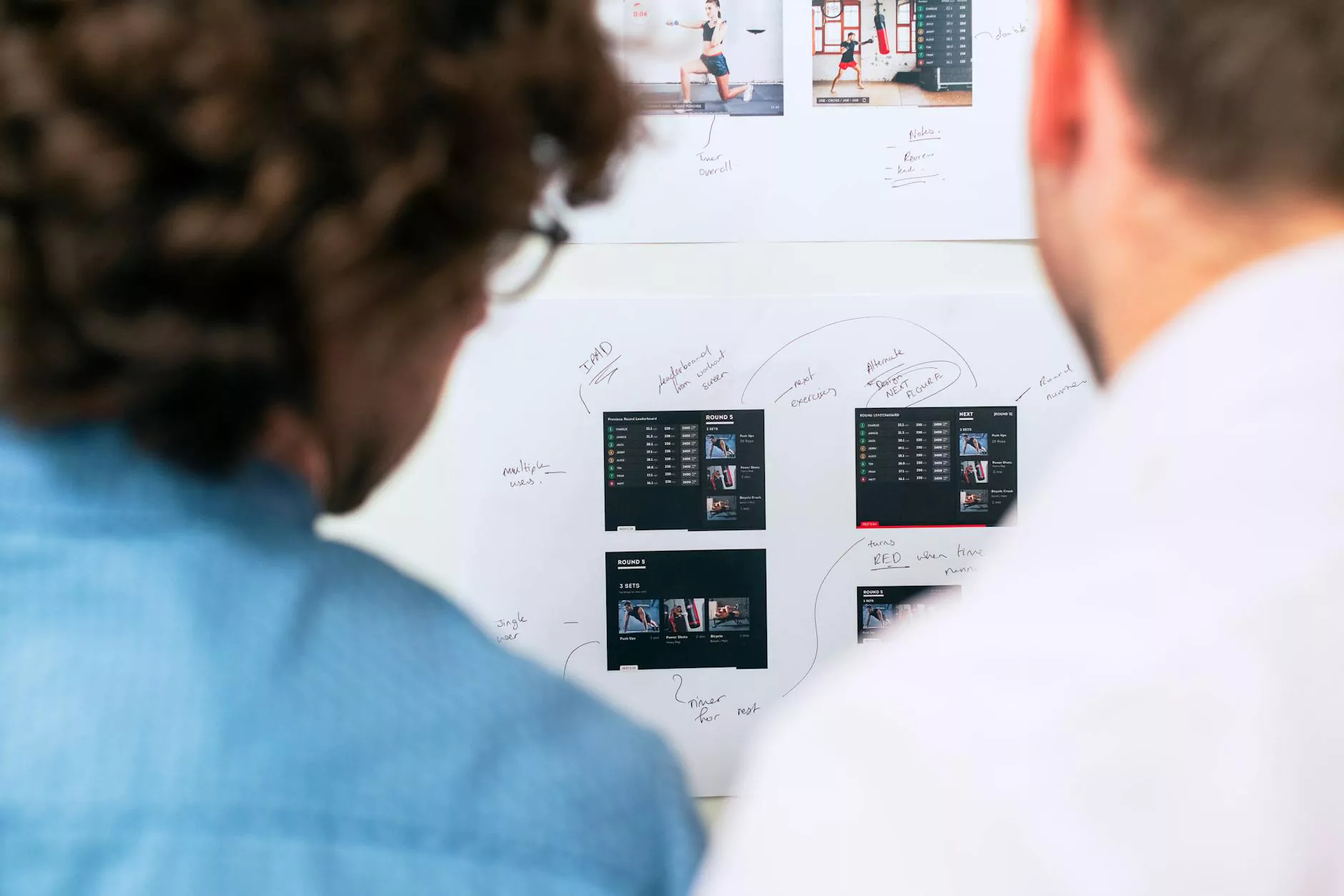 Introduction
Welcome to Maslow Lumia Bartorillo Advertising's comprehensive guide on developing a wedding planning app. As a leading marketing and advertising agency specializing in the business and consumer services industry, we have extensive knowledge and experience in creating successful digital solutions for our clients.
Why Develop a Wedding Planning App?
In today's digital age, wedding planning has become more streamlined and efficient with the help of mobile applications. A well-designed wedding planning app can offer a wide range of features and functionalities that greatly assist couples in organizing every aspect of their special day.
From managing guest lists and RSVPs to budgeting, vendor coordination, and even providing inspiration and ideas, a wedding planning app can serve as a one-stop solution for brides and grooms-to-be. By developing a wedding planning app, you can tap into a growing market and provide a valuable service to couples around the world.
Key Features of a Successful Wedding Planning App
Developing a wedding planning app requires careful consideration of the features that will make it stand out from the competition. Here are some key features that can help ensure the success of your wedding planning app:
Easy-to-use Interface: A user-friendly interface is crucial for any app's success. Make sure your wedding planning app has an intuitive design and navigation that allows users to effortlessly access and utilize its features.
Comprehensive Wedding Checklist: Include a comprehensive checklist that covers all the essential tasks and milestones leading up to the wedding day. This will help couples stay organized and ensure nothing is overlooked.
Budget Tracker: A built-in budget tracker will enable couples to keep track of their wedding expenses, set budgets for different categories, and receive alerts when they are nearing their limits.
Vendor Directory: Create a comprehensive database of wedding vendors, including photographers, florists, caterers, and more. Incorporate search filters and reviews to make it easy for couples to find and choose the right vendors for their needs.
Guest Management: Simplify the process of managing guest lists, sending invitations, and tracking RSVPs. Provide features for seating arrangements and meal preferences to make it easier for couples to plan accordingly.
Inspiration and Ideas: Curate a collection of wedding inspiration and ideas, including photos, themes, and decor suggestions. This will help couples visualize and plan their dream wedding.
Development Process
Developing a wedding planning app involves several steps that require a combination of technical expertise and creative thinking. Here is a simplified overview of the development process:
1. Conceptualization and Planning
Begin by thoroughly understanding the target audience and their needs. Identify the unique selling points of your app and create a solid plan that outlines its features, functionalities, and overall user experience.
2. Design and User Interface
Work closely with a team of talented designers to create an appealing and user-friendly interface. Consider the latest design trends and ensure seamless navigation throughout the app.
3. Development and Coding
Transform the app's visual design into a functional product through coding and development. Utilize the appropriate programming languages and frameworks to build a robust and scalable app.
4. Testing and Quality Assurance
Thoroughly test the app on different devices and operating systems to ensure its compatibility and functionality. Address any bugs or issues identified during the testing phase.
5. Deployment and Launch
Publish your app on relevant app stores, such as the Apple App Store and Google Play Store. Create an effective marketing strategy to generate awareness and downloads.
Conclusion
Developing a wedding planning app can be a lucrative venture in the business and consumer services industry. By following the steps outlined in this guide and incorporating the key features mentioned, you can create a highly successful app that meets the needs of couples embarking on their journey to matrimony.
At Maslow Lumia Bartorillo Advertising, we have a proven track record of delivering top-notch digital solutions for our clients. If you're ready to take the next step in creating your own wedding planning app, don't hesitate to contact us for expert guidance and assistance throughout the development process.