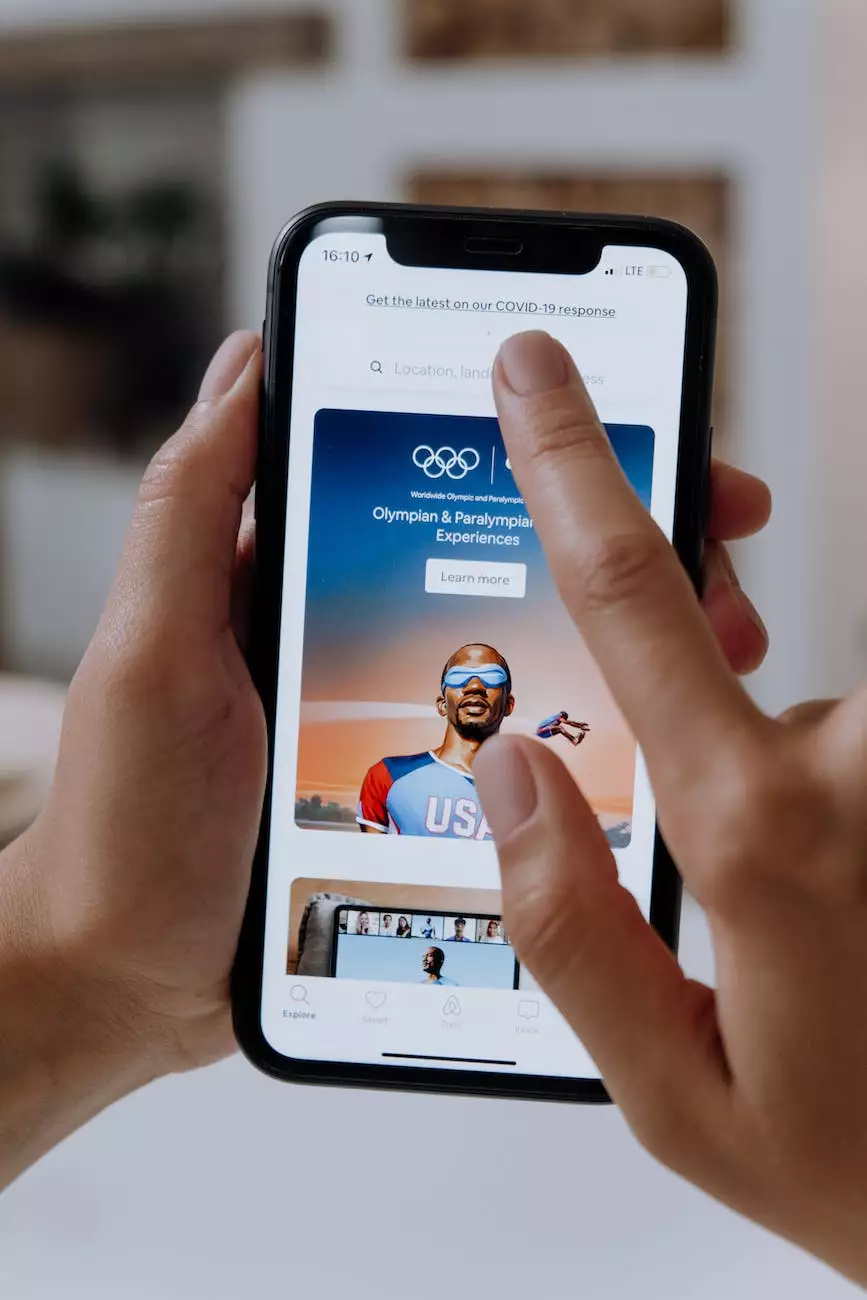 Welcome to Maslow Lumia Bartorillo Advertising's dedicated page for hiring top-tier iPhone app developers. Our team of skilled professionals specializes in creating innovative and user-friendly iPhone applications that can help propel your business to new heights in the digital realm.
Why Choose Us?
As a reputable and experienced firm in the field of business and consumer services, we understand the significance of having a strong online presence to reach your target audience effectively. Our exceptional team of iPhone app developers excels in crafting cutting-edge applications tailored to meet your specific business needs.
When you choose Maslow Lumia Bartorillo Advertising, you can expect:
Expertise: Our team consists of highly skilled and experienced iPhone app developers who stay updated with the latest industry trends and best practices.
Creative Solutions: We pride ourselves on delivering unique and visually appealing iPhone applications that stand out from the competition.
User-Centric Approach: We prioritize user experience, ensuring that our applications are intuitive, engaging, and easy to navigate.
Quality Assurance: We conduct rigorous testing to ensure that your iPhone app functions flawlessly across different devices and operating systems.
Our Process
At Maslow Lumia Bartorillo Advertising, we follow a systematic approach to develop customized iPhone applications that meet your specific requirements:
Requirement Analysis: Our team takes the time to understand your business objectives and target audience to develop a comprehensive project brief.
Design and Prototyping: We create visually stunning and user-friendly designs that lay the foundation for your iPhone app's interface and features.
Development and Testing: Our skilled developers bring your app to life, ensuring seamless functionality and exceptional performance.
Deployment: We assist in deploying your iPhone app on the App Store, following all necessary guidelines and procedures.
Ongoing Support: Our team provides continuous support, maintenance, and updates to keep your application running smoothly.
Industries We Serve
Our expertise in iPhone app development extends across various industries, including:
E-commerce: Enhance your online retail experience with a feature-rich and user-friendly iPhone app that drives sales and customer engagement.
Healthcare: Streamline healthcare services, improve patient care, and enhance communication between medical professionals and patients with a customized iPhone app.
Education: Develop interactive and educational iPhone applications that foster learning and engagement for students of all ages.
Finance: Build secure and efficient financial management apps that provide seamless banking, budgeting, and investment solutions.
Travel and Hospitality: Create immersive travel experiences and simplify booking processes with a visually stunning and user-friendly iPhone app.
Contact Us Today
Ready to take your business to the next level with an exceptional iPhone app? Contact Maslow Lumia Bartorillo Advertising today to hire our proficient iPhone app developers. We offer personalized solutions that align with your business goals, ensuring a successful digital presence. Reach out to us now!