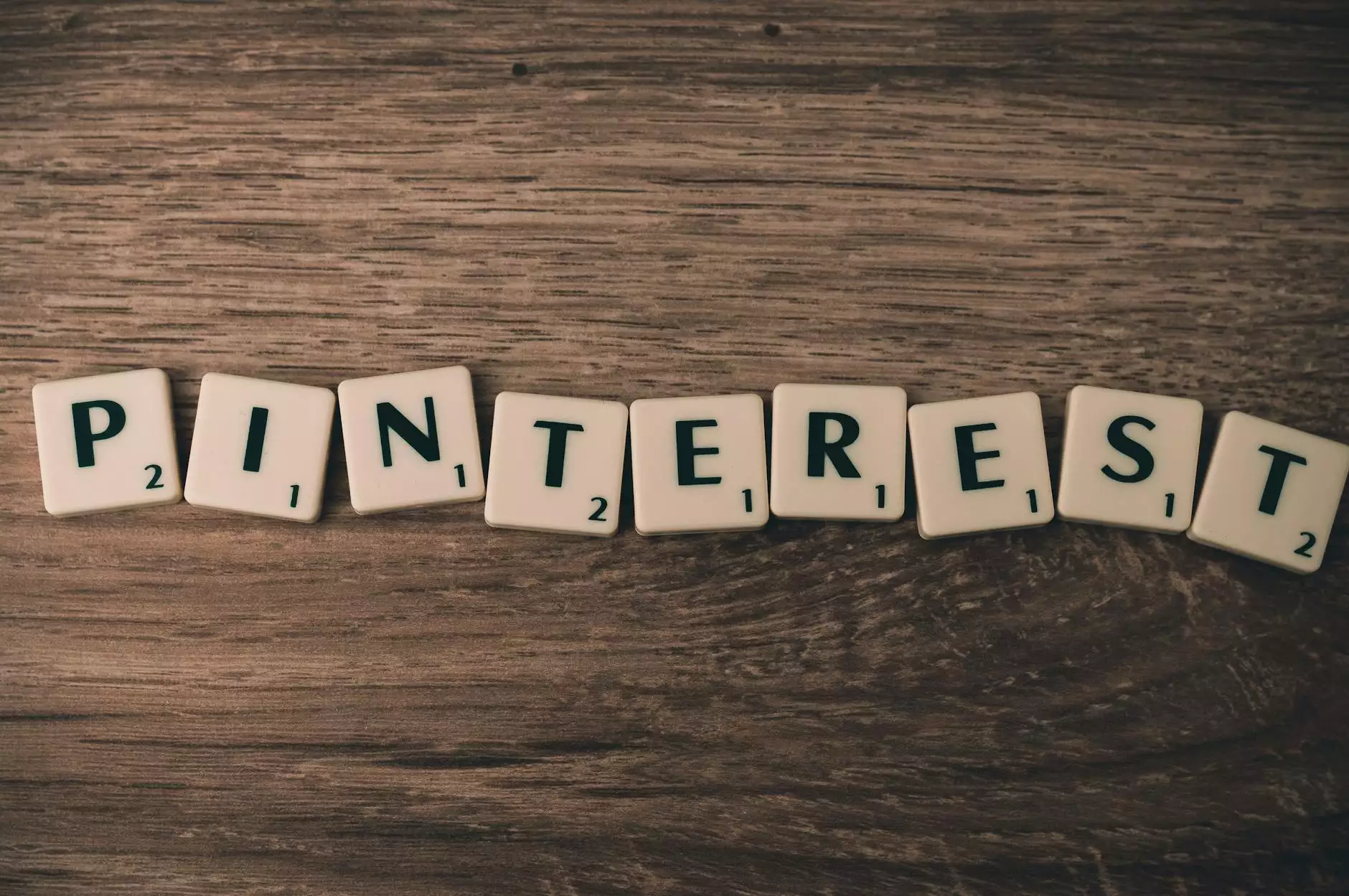 Welcome to Maslow Lumia Bartorillo Advertising's comprehensive guide on Pinterest's business model for the year 2023. As a leading agency in the business and consumer services industry, specializing in marketing and advertising, we understand the importance of utilizing social media platforms effectively to drive growth and reach target audiences. In this guide, we will explore the business model of Pinterest and how businesses can leverage this platform to enhance their online presence and achieve their marketing goals.
What is Pinterest?
Pinterest is a popular social media platform that allows users to discover, save, and share ideas on various topics such as fashion, home decor, recipes, travel destinations, and more. It functions as a visual discovery engine, where users can find inspiration, create personalized collections, and connect with like-minded individuals. With over 400 million monthly active users, Pinterest offers businesses an incredible opportunity to showcase products and services in a visually appealing and engaging manner.
Understanding Pinterest's Business Model
Pinterest's business model revolves around providing a platform where users can discover and save ideas, while also offering businesses a way to showcase their offerings and drive organic traffic to their websites. The core elements of Pinterest's business model include:
1. Visual Discovery
At the heart of Pinterest's business model is visual discovery. Users can explore and discover new ideas by searching for specific keywords or browsing through curated collections. This creates an opportunity for businesses to tap into the interests and preferences of their target audience and present their products or services in a way that resonates with them visually.
2. Pinning and Boards
Pinterest allows users to save, or "pin," content they find interesting to their boards. Boards act as personalized collections where users can organize and categorize the content they save. For businesses, this opens up the possibility to create visually appealing boards with their products or services, demonstrating their offerings and inspiring users to engage with their brand.
3. Organic Reach and Traffic
Pinterest offers businesses the opportunity to reach a wide audience organically. By optimizing their content with relevant keywords and tags, businesses can increase their visibility in Pinterest's search results. Additionally, Pinterest's algorithm promotes fresh content, leading to continued exposure and potential traffic to a business's website.
4. Advertising Opportunities
In addition to organic reach, Pinterest also provides advertising opportunities to businesses. From promoted pins to shopping ads, businesses can increase their visibility, reach a wider audience, and drive traffic to their websites or online stores. With precise targeting options, businesses can ensure their ads reach the most relevant Pinterest users.
How Maslow Lumia Bartorillo Advertising Can Help
As a trusted partner specializing in marketing and advertising services, Maslow Lumia Bartorillo Advertising can help businesses leverage Pinterest's business model to achieve their marketing goals. Our team of SEO and copywriting experts can assist in creating a Pinterest strategy tailored to your business's unique needs. Here's how we can support you:
1. Pinterest Account Setup and Optimization
We will help you set up and optimize your Pinterest business account, ensuring it aligns with your brand identity and includes relevant keywords to improve discoverability. By utilizing Pinterest's best practices, we will maximize your organic reach and increase the chances of attracting the right audience.
2. Compelling Pin Creation
Our team of high-end copywriters and designers will create visually stunning pins that resonate with your target audience. By combining engaging copywriting with eye-catching visuals, we will help your business stand out and drive engagement and clicks.
3. Keyword and Tag Optimization
We understand the importance of keywords and tags in getting your content discovered on Pinterest. Our SEO experts will conduct thorough keyword research and optimize your pins, boards, and profile with the most relevant and high-ranking keywords, further increasing your organic visibility.
4. Data Analysis and Strategy Refinement
As part of our comprehensive services, we will regularly analyze the performance of your Pinterest marketing efforts and refine the strategy accordingly. By leveraging data insights, we can identify trends, optimize content, and ensure your business continually achieves its marketing goals on Pinterest.
Get Started with Pinterest Marketing Today
In the ever-evolving digital landscape, it is crucial for businesses to adapt and take advantage of platforms like Pinterest to drive growth and success. By partnering with Maslow Lumia Bartorillo Advertising, you can tap into our expertise and leverage Pinterest's business model to enhance your online presence, reach a broader audience, and achieve your marketing objectives. Contact us today to get started on your Pinterest marketing journey!