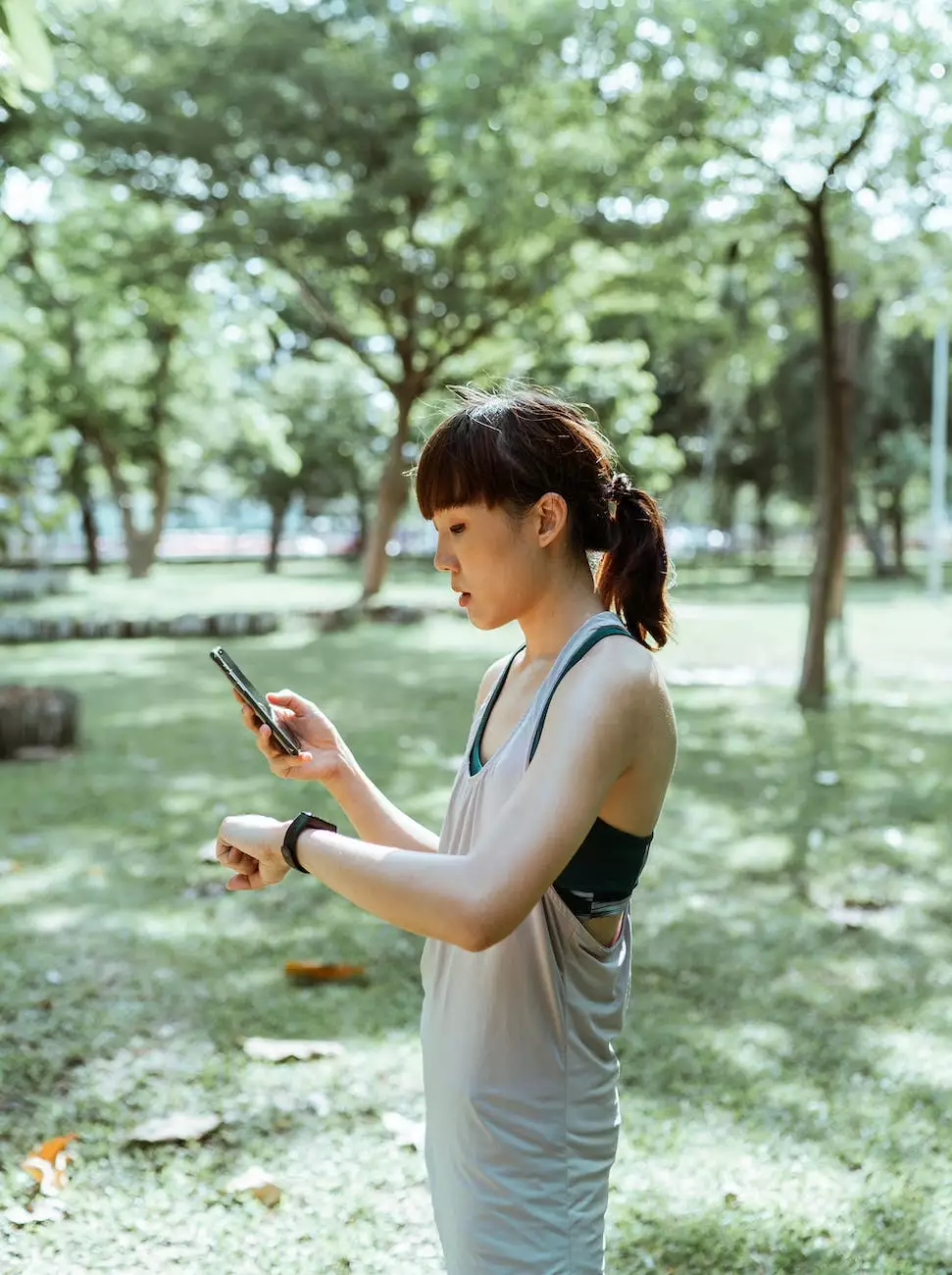 The Rising Popularity of Fitness Apps
In today's digital age, fitness apps have revolutionized the way people approach their health and wellness goals. With the increasing use of smartphones and the convenience they provide, fitness enthusiasts are turning to apps to guide them through personalized workout plans and enable them to stay active no matter where they are.
Maslow Lumia Bartorillo Advertising, a leading company in the business and consumer services industry, specializes in marketing and advertising for various sectors – including app development. If you're looking to create a workout and fitness app like FitOn, we have the expertise to bring your vision to life.
The FitOn App: A Game-Changer in the Fitness Industry
The FitOn app has gained immense popularity among fitness enthusiasts due to its comprehensive features and user-friendly interface. It offers a vast array of workout programs, ranging from yoga and pilates to high-intensity interval training (HIIT) and strength training.
FitOn stands out from other fitness apps with its wide range of video workouts led by expert trainers. Users can access these workouts from the comfort of their homes or while traveling, making it the perfect companion for those with busy schedules.
With its customizable workout plans, FitOn caters to individuals of all fitness levels and goals. Whether you're a beginner looking to kickstart your fitness journey or an experienced athlete aiming for specific targets, FitOn has tailored workout programs to suit your needs.
Unlocking the Potential of Your Fitness App
At Maslow Lumia Bartorillo Advertising, we understand the importance of developing a standout fitness app that will attract and retain users. Our team of expert developers and creative marketers will work closely with you to understand your goals and design a fitness app that exceeds expectations.
1. Customized Features and Functionality
We believe in creating a fitness app that offers a personalized experience to every user. By incorporating unique features and functionality, your app will stand out from the competition and provide a seamless user journey.
From workout tracking and progress monitoring to nutrition planning and community engagement, we can integrate various elements into your fitness app to enhance its value and user satisfaction.
2. Intuitive User Interface
A user-friendly interface is crucial for the success of any app, especially in the fitness industry. Our team of designers will craft an intuitive user interface that ensures easy navigation, quick access to workouts, and a visually appealing layout.
We understand the importance of creating an immersive experience that motivates users to engage with your fitness app regularly and achieve their fitness goals.
3. Comprehensive Workout Catalog
One of the key factors that sets FitOn apart is its extensive library of workouts. We can help you build a diverse catalog of workout programs, catering to various exercise preferences and fitness levels.
By offering a wide range of workout options, your app will appeal to a larger demographic and ensure that users find workouts that align with their goals and interests.
4. Expert Fitness Content
High-quality content plays a vital role in keeping users engaged and motivated. Our team of experienced copywriters can develop comprehensive articles, blogs, and expert tips that will be integrated into your fitness app.
By providing valuable content in the form of exercise guides, nutrition advice, and wellness tips, your app becomes a go-to resource for users seeking guidance on their fitness journeys.
5. Integrated Social Features
Social interaction and community engagement are key aspects of a successful fitness app. We can integrate social features such as fitness challenges, user profiles, and the ability to connect with friends and fitness enthusiasts.
Enabling users to share their achievements, seek support, and participate in community activities fosters a sense of belonging and helps create a loyal user base.
Why Choose Maslow Lumia Bartorillo Advertising for Your Fitness App Development?
When it comes to developing a workout and fitness app like FitOn, partnering with Maslow Lumia Bartorillo Advertising ensures that you're working with industry experts who understand the intricate dynamics of the digital landscape.
Our comprehensive knowledge in marketing and advertising for the business and consumer services industry enables us to position your fitness app effectively in the competitive app market.
We're committed to delivering top-quality results that exceed expectations. Our team will guide you through the entire app development process, from conceptualization to launch, ensuring a smooth and successful journey.
Get Started on Your Fitness App Journey Today!
Now is the perfect time to embark on your fitness app development journey. With the increasing demand for health and wellness solutions, a well-crafted fitness app has the potential to make a significant impact in the market.
Don't miss out on the opportunity to create a workout and fitness app like FitOn. Contact Maslow Lumia Bartorillo Advertising today, and let our team of experts turn your vision into a reality.